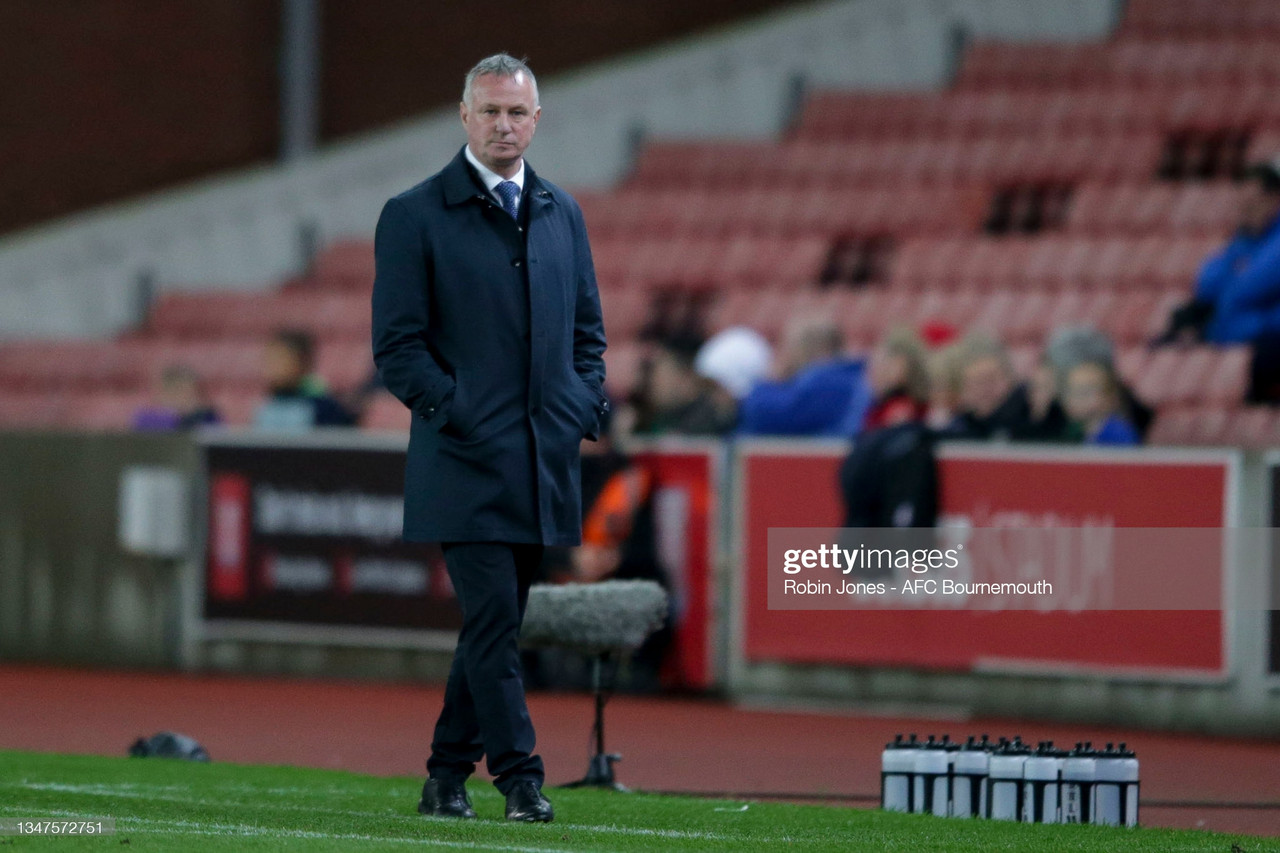 Stoke City manager Michael O'Neill labels Stoke City's 3-3 draw at home to Cardiff City as "incredibly frustrating" as his side lost a three-goal lead and only came away with a point.
A double by Steven Fletcher and a bullet header by Jordan Brown saw the Potters cruise into a comfortable lead before strikes by Ruben Colwil, Mark Harris and Kieffer Moore in five-second half minutes salvaged a remarkable point for the Bluebirds.
On losing the lead
After the game, O'Neill said: "From being 3-0 up, from being comfortable in the game at that point to finding yourself level, so it is incredibly frustrating.
"There was a little period where we stopped doing a lot of the good things that we had done which was playing with purpose, playing forward, combine and move the ball fast. When we do that we look like a good team.
"Then we suddenly started to produce things that are slightly more individual, people taking extra touches when we don't need it.
"Then we turned the ball over and we were always vulnerable when we turned the ball over."
The former Northern Ireland boss continued: "It is extremely disappointing because a lot of what we did today.
"It is how we want to be as a team, we showed a lot of good things in our play but ultimately we should be the other side of ourselves and that is something which needs addressing"
On remaining positive
O'Neill further went on to say that despite it not being the result that they would have wanted, it was important to still be positive with the players considering that they have a trip to Blackpool coming up in four days' time.
"We have to try to be positive, they are obviously very disappointed in there. I think going in and adding to that given that we have got a game on Wednesday is not the right thing for what they need at this minute in time.
"Of the four games in the league that we have not won, we have been ahead in three of them today comfortably. So we have to make sure we get the balance right, that will be the key message.
The return of Fletcher as a starter
Finally O'Neill spoke of the impact of Fletcher, who made his first start in nine league games and he repaid his manager's faith with a double when the 52-year old said that he provides that extra bit of quality in forward areas.
"He can be really effective. He is not going to be a 90 minute player, he is 34 years of age. He is not going to be playing 80 minutes three times a week.
"Sometimes he is more effective when he comes off the bench but he still has great quality. Not only with the goals but more so for his link-up play and he gives the team that extra bit of quality at the top end of the pitch.