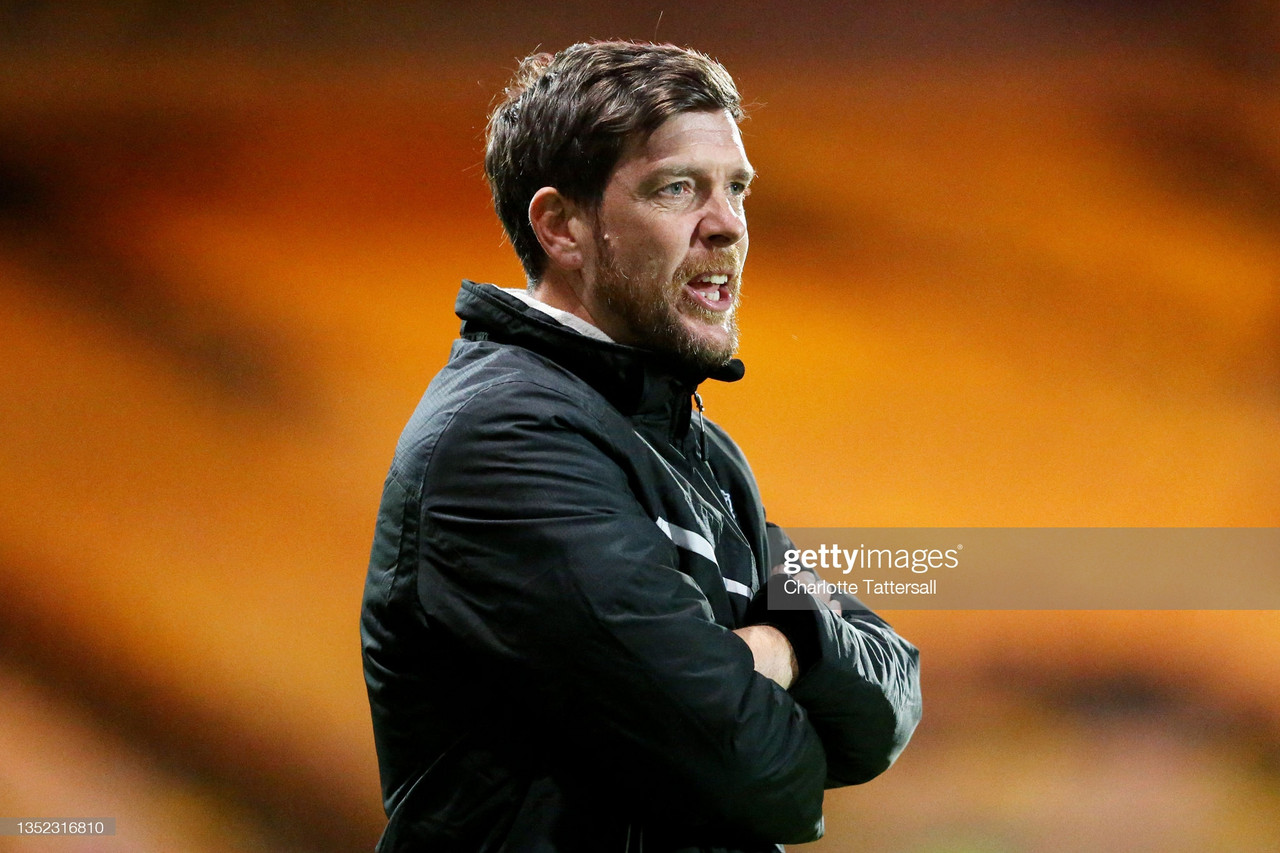 Port Vale boss Darrell Clarke admitted that he felt embarrassed after his side suffered a 1-0 defeat at home to his former club Walsall last night.
It was the first time Clarke had faced the Saddlers since his departure for Vale in February and it proved to not be a happy return as his side, who finished the game with ten men, never seemed to really get going at Vale Park, even failing to register a single shot on target.
Brendan Kiernan's 29th minute low drilled strike turned out to be enough to ensure Matthew Taylor's outfit returned home with all three points, succumbing Vale to their second consecutive defeat, seeing them fall three places down to fifth in the League Two table.
On a poor performance
Following the disappointing result, a clearly frustrated Clarke said: "I am embarrassed. My players should be embarrassed, my staff should be embarrassed, putting on a performance like that.
"We were poor, we were bullied, we were rubbish with the ball. It is not acceptable. It is one of those nights and we have to take our medicine. The players know it is not acceptable.
"We will look what went wrong, why it went wrong. We will analyse it like we always do, but we certainly are not having a day off on that because I have accepted a lot of things from my teams over the years, but I won't accept that sort of performance ever."
No positives to come away with
The 43-year old further went on to say that he could take nothing positive away from that loss as they were beaten in all areas of the pitch.
"We were bullied, weak, making angles for passing, our quality. None of it was there tonight for what we have shown for the majority of the season so far.
"I am not one of those managers that go we have done alright so this is a one-off. We will put it right, but we will be working tomorrow to make sure we put it right.
"I thought Saturday we played terrific. Unfortunate that we didn't defend the box. Tonight was absolutely woeful and we have to react to that."
Finding out why Valiants didn't turn up
Finally, with it ending up being both such a poor performance and result, Clarke mentioned that he will be committed to finding out why his side was so out of character against the Saddlers.
"One or two went missing tonight and I need to know why. One or two certainly weren't up for the fight and I need to know why and I will find out why.
"I don't accept it. I don't accept that we have been on a good run and played some great football, I don't accept that.
"I accept certain levels to be hit in every single football match and today we were nowhere near them levels."