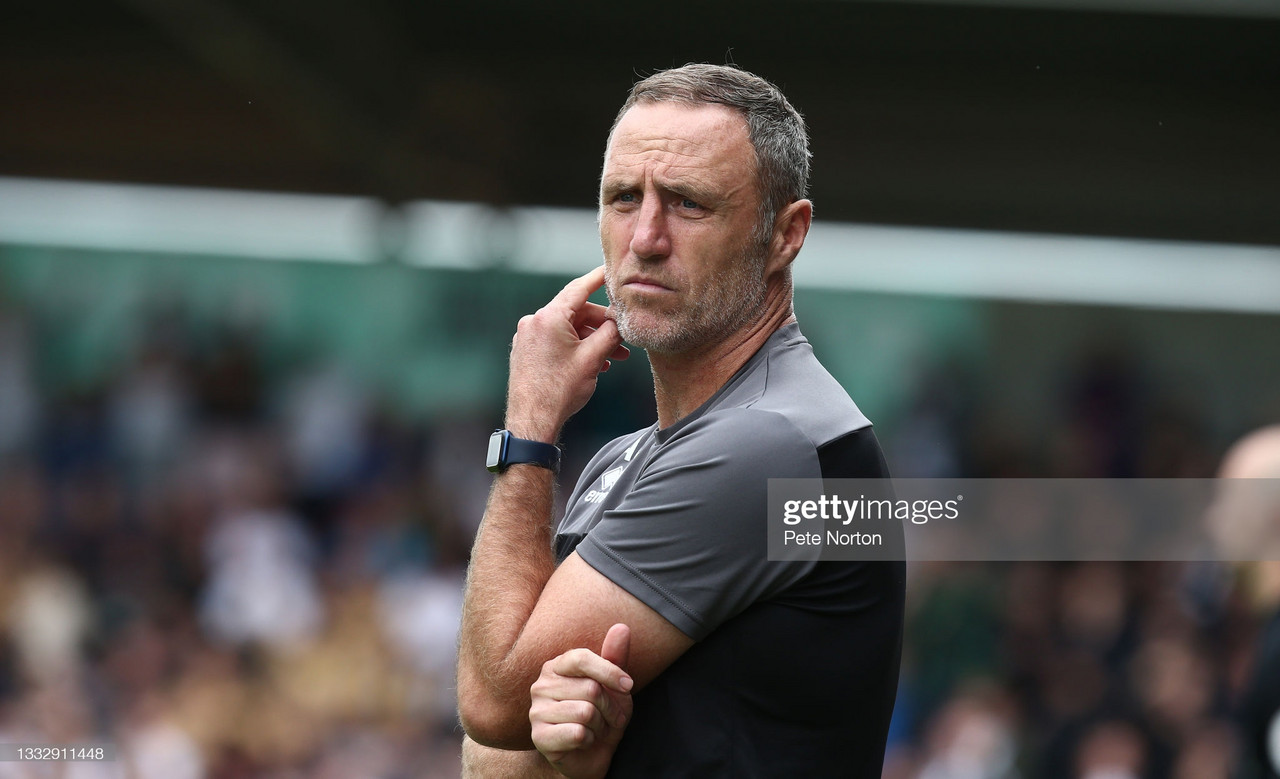 Port Vale assistant manager Andy Crosby said that the players that came into the side for the win over Hartlepool United "produced" when given the opportunity.
Darrell Clarke made four changes from Vale's 1-0 defeat at home to Walsall on Tuesday night, from a defensive point of view, Aaron Martin and Ryan Johnson, who was facing his former club for the first time, came in for Dan Jones and Nathan Smith.
Brad Walker was brought in to the centre of midfield filling in for the suspended Tom Conlon and up top, Dennis Politic was left out with Devante Rodney filling the void.
It was these decisions that seemed to pay off as the Valiants came away with a 2-0 win at Vale Park thanks to strikes by Ben Garrity and captain for the day Tom Pett.
On the impact of the changes
After the game, when speaking on the impact that the alterations that were brought in made, Crosby said: "The manager has made changes, the players have to be ready.
"You are judged when you go out there on a Saturday when there are a few thousand people watching and it reflects on what you have done Monday to Friday.
"So if you let yourself down Monday to Friday, you are not going to produce on a Saturday and when the players have come in, they have produced.
"Credit to Ryan (Johnson), credit to Brad (Walker) who have not started a game for a number of weeks but their performances today were very good."
Today's clash marked Walker's first start for the club since the end of August, while for Johnson it was only his third start in the league and first appearance in seven following his recovery from an injury.
However, after their decent displays against the Pool, it certainly provides Clarke with more options that he can trust- something which will be vital as the season goes on if the club hopes to push for promotion.
On a seventh League Two clean sheet
Vale ended the game without conceding a shot on target and earned themselves a clean sheet which was their seventh in the league so far this season.
As it stands this is the joint third best clean sheet record in League Two and Crosby said that keeping the opposition out was the Valiants' main aim out of the game.
"It is what we spoke about pre-game", he said. "Our performance today had to be built on keeping a clean sheet.
"We have saw now for a number of weeks that we need to increase or get back to keeping clean sheets and we did today.
"We were not at our free flowing best but condition did dictate a lot of that.
"We produced moments in the final third when we could and we got the two goals but most importantly today we got the clean sheet"
On the impact of Tom Pett
Finally, Pett wore the captains armband for the fourth time this season in the absence of Conlon and he marked the occasion with a late individual strike.
It was an overall performance that the summer signing from Stevanage could be proud of as he applied himself and battled well in the centre of the park in what at times was a scrappy encounter in difficult conditions.
When commenting on Vale's number 23, Crosby revealed that he has been impressed with the manner the midfielder has brought himself across in since arriving at the club.
"A fantastic professional. Does his business every day very good. A really good communicator in the dressing room.
"He has produced in my opinion really good standards since he came to the club.
"Great skill [today] in and around the box and credit to him for scoring."