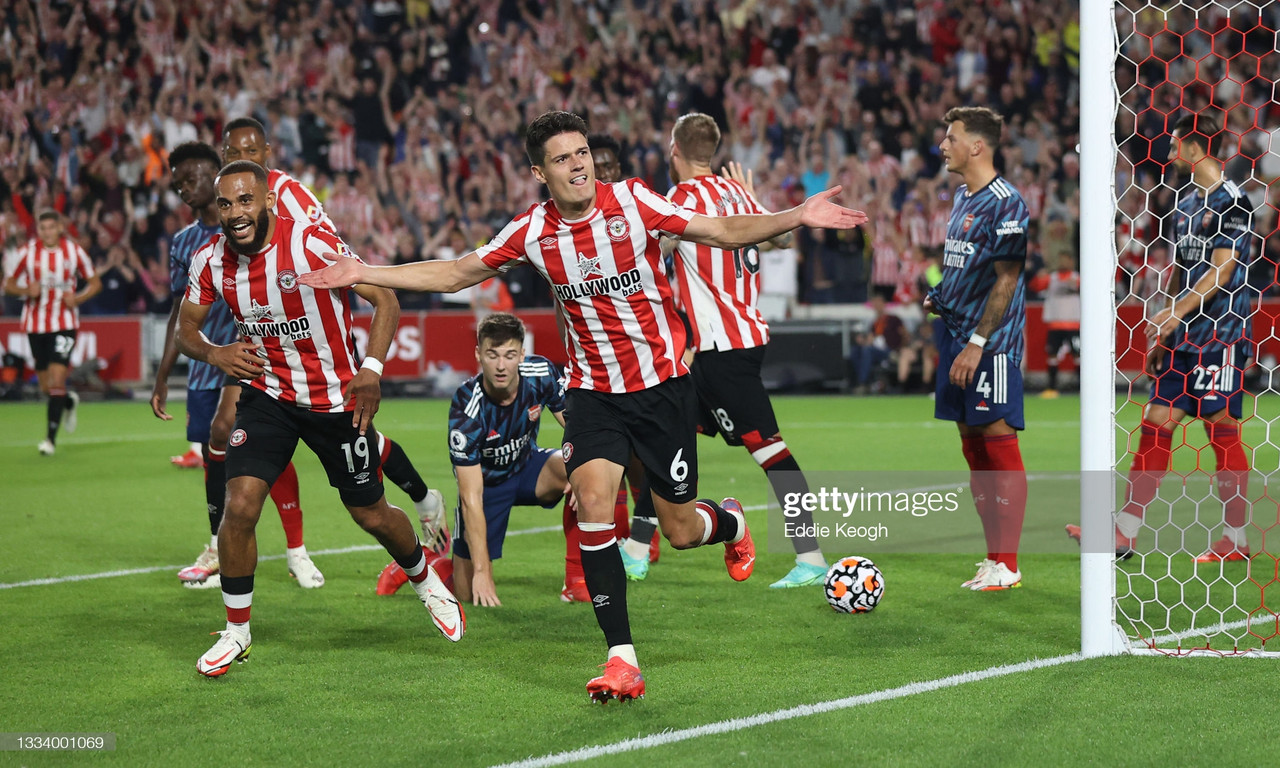 Brentford have started the new year on a positive by announcing the contract extension of fan-favourite, Christian Nørgaard.
The 14-time Denmark international has put pen to paper on a new three-and-a-half year deal that will extend his stay at the Brentford Community Stadium until 2025. This new contract includes the option of an additional year.
Nørgaard has been the Bees' standout performer in the club's maiden Premier League campaign and has some of the best defensive statistics in the division so far.
He has featured in all but one of Brentford's league fixtures this season, missing the most recent defeat to Manchester City after receiving his fifth yellow card on Boxing Day away to Brighton & Hove Albion.
Brentford head coach, Thomas Frank, has expressed his delight about the midfielder's decision to extend his contract.
"This is a fantastic New Year's Day gift for all Brentford fans. We are on a great journey here and we are very pleased that Christian is going to stay on that journey with us. Christian has been a key part in the rise of Brentford in the past three years.
"I think Christian has had a fantastic first half season in the Premier League. He has shown that he can compete in this league against some of the best in the world in his position. He is also consistently working to develop himself.
"Christian shows great leadership qualities in training every day and he helps build our culture. That is very important to us. He has an unbelievably important role in this team, and it is great that he will be part of our future."
The 27-year-old has made 86 appearances since he signed from Fiorentina two-and-a-half years ago and has gone from strength-to-strength, playing a key role in helping the club reach back-to-back Championship Play-Off finals and a Carabao Cup semi and quarter-final, alongside becoming a frequent feature for his national team.