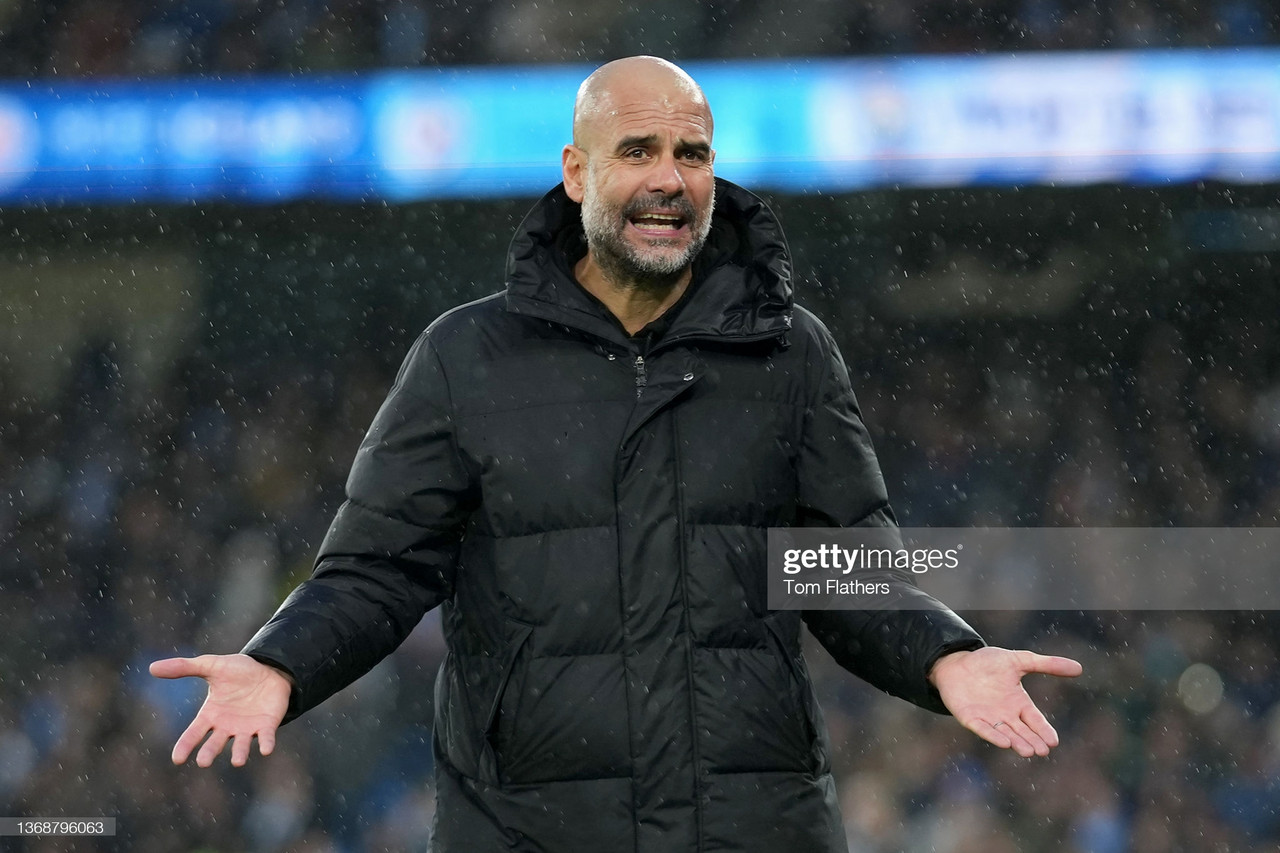 Manchester City booked their place in the fifth round of the FA Cup, after Riyad Mahrez' double helped the Premier League leaders past high flying Championship side Fulham.
Pep Guardiola was in fine spirits following the win, one which sees the Citizens into the fifth round for a seventh consecutive year.
Here are the key quotes from Pep's post-match press conference.
On A Difficult Afternoon
"I am going to tell you something: I know exactly which team we faced today and which team we beat. When a team is top of the Championship it is because they are good. Top side. Marco (Silva) has created an incredible team. Top side.

"We spoke a lot with the players about how difficult it would be. We should fight, run, defend well. They are a team who monopolise the ball. The first half pressing was not good, that was my fault. We expected one movement that didn't work well.

"The second half was much better and of course the quality of our players made the difference."
"Liam last season grew up a lot, especially with Enzo Maresca. He helped him a lot to develop. He's a type of striker that we don't have. He's a killer, a typical British striker, an incredible finisher.

"As a player he has a special quality. He understands how to attract opponents and after pass the ball to the free men. Always close to the box you feel he has a feeling to score a goal. In the last year we struggled with penalties and now he is a guarantee.

"The only problem we had this season is he has been injured. Injury after injury because of problems with his ankles. He is a special quality, a different type of striker. He has this quality and I am happy for him."

On Riyad Mahrez' Penalties
"He scores every penalty, especially under pressure. A penalty at 4-0 is easy, but last season in Dortmund, he scored when we were 1-0 down. This season, 1-0 down against Arsenal, he scored. He has the personality to do it."