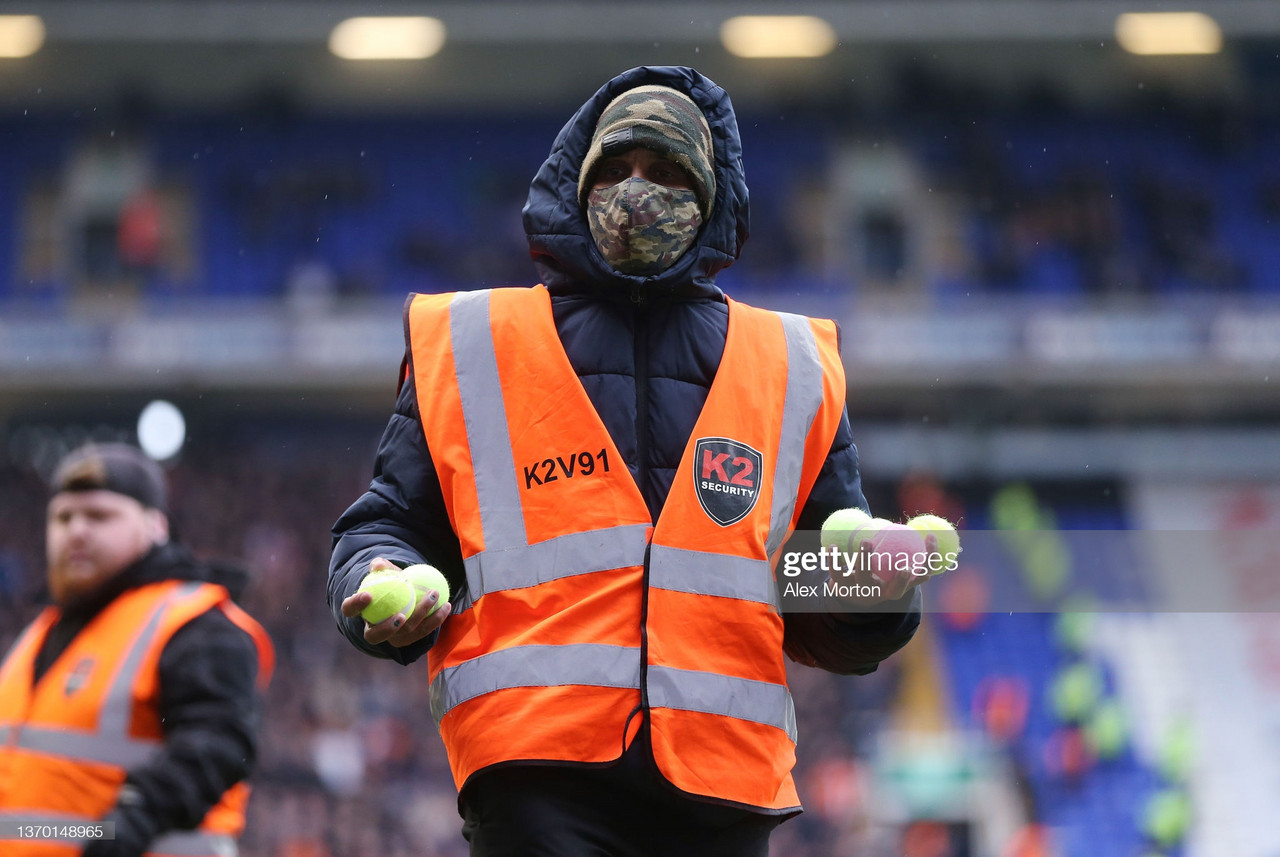 A goal from Juninho Bacuna in the first half and two more from Lyle Taylor and Onel Hernandez in the second, were enough to sink a recently buoyant Luton Town.
After a second defeat of the season at the hands of Birmingham City, Nathan Jones offered his thoughts.
Following a good previous month and a positive start to February, this defeat stalls recent progress.
"We've saved our two worst, most inept performances for Birmingham."
8-0 aggregate score line at the hands of the Blues
Although cynical after a poor performance, Jones was aware of the fan protests at St. Andrew's.
"Conceded five at home, three today. You're thinking, we didn't get dominated. For 20 minutes we were outstanding - then the tennis balls come on and then some clown of a steward stepped on the pitch when we were about to cross the ball. Suddenly the momentum changes."
Jones was blunt in his description especially on the topic of the home side's goals.
"We didn't defend well enough today. The first goal was poor, second goal's even worse. And then the third goal we're chasing the game. We're trying to make changes, trying to be positive, trying to get something.
That's what happens in the Championship."
Luton conceded the first goal on the 25-minute mark in what Jones noted as "calamity in the box".
The beginning of the second period seemed like a contradictory spell for the Luton boss.
"The second half, we think 'right come on, let's come out of it' but then 50 seconds in you concede two. We actually started the second half really well but it was just one of those days today."
Thoughts on the opposition and straying from "the basics"
"I don't like saying we were bad so that it doesn't give the opposition credit because that's happened to me in the past. But they didn't really have to work hard today to get three points."
As mentioned earlier, Luton had enjoyed an impressive run before this defeat and Jones was quick to reflect that. He also referred to the simplicity in playing style on a day where perhaps Town had made it difficult for themselves.
"We've been excellent. We've done really well in recent weeks. We've put ourselves in a wonderful position - we know we're going to have days like this.
"It's disappointing today, if we had done the basics right, we could've come away with something - but we didn't.
"We were a mile off the basics today."
Overall summary and look to the future
Following this game, there is no midweek fixture for Luton. The coming days offer a time to maybe think back and improve. Jones was positive in repeating his previous sentiment.
"We're in a real good place, it just doesn't feel like that today. We've had our second worst performance of the season.
"We're going to adjust our week and come back in. We've got a big couple of weeks coming up."