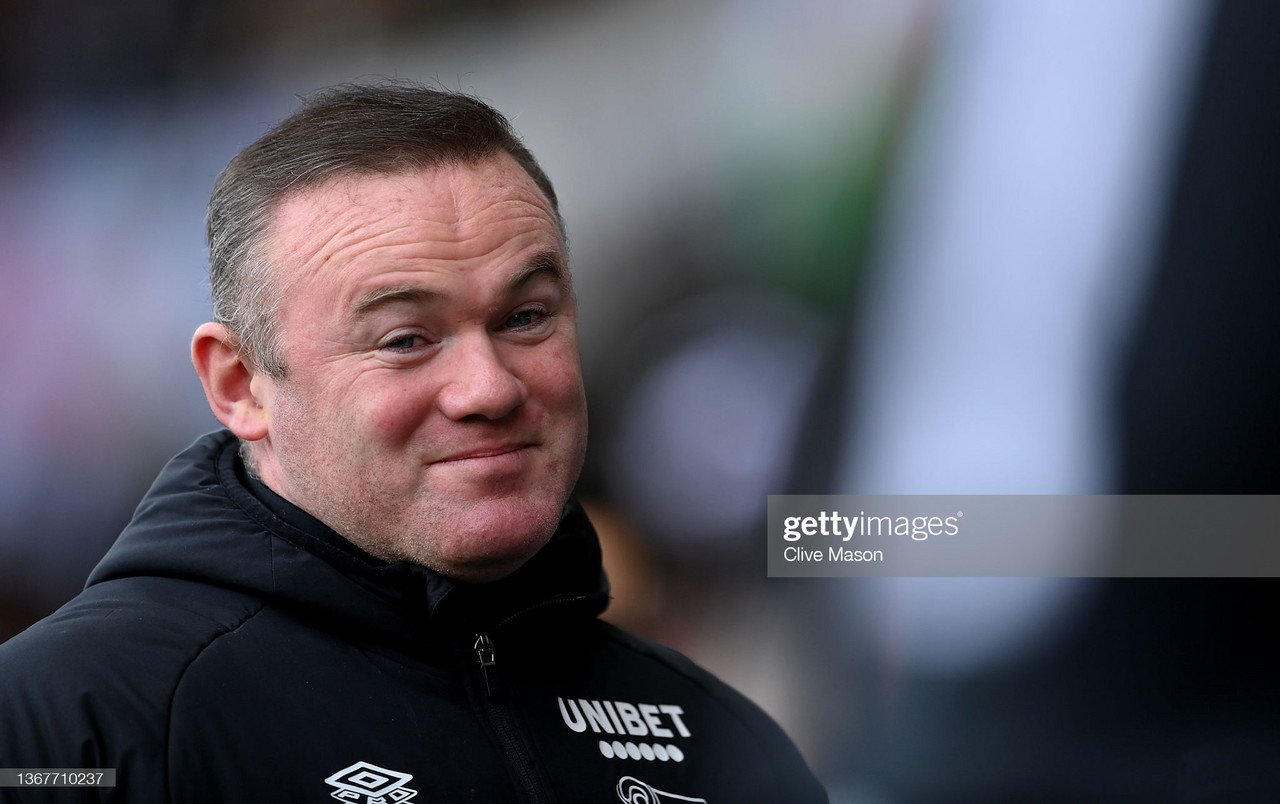 Derby County manager Wayne Rooney expressed a feeling of pride in his team's efforts after a late fightback earned them a 2-2 draw with Birmingham City in front of a capacity crowd at Pride Park.
Luke Plange pulled one back for Derby late on with a brilliant curling effort before Krystian Bielik, making his first appearance after coming back from a long-lasting injury, netted a magnificent overhead kick in added time to snatch a point for Rooney's side.
On the overall performance
The Rams, who were reeling from a Derby Day loss to Nottingham Forest last weekend, started the game slowly despite having the backing of a packed home crowd, and their manager was quick to highlight this point.
"The performance wasn't good enough," said Rooney. "It is not how I expect my team to perform.
"You can forget what we are going through at the moment because what we have done on the pitch this season has been better than that.
"I thought we were pretty fortunate to pick up a point, but we kept pushing and fighting, and I almost knew we would score an equaliser.
"I think from sheer effort and determination we earned the point rather than quality, and that could be a really important point for us come the end of the season."
On Plange and the future
Plange was left isolated for most of the game, with the visitors doing an excellent job of packing the midfield and pressing high to stop the hosts from playing through them and servicing their lone striker.
Despite this, the 19-year-old stayed in the game and was freed up when Colin Kazim-Richards was brought on to partner him upfront, which allowed Plange to get in the position to score, as Rooney further explained.
Rooney continued: "I thought Luke Plange was the best player on the pitch for us; he ran the channels and held the ball up well, which you don't always see from a young player.
"We needed to get two up top, which we aimed to do before the second goal because I know playing the way I originally wanted us to do wasn't working.
"This is a massive club with a massive fanbase, and today shows that the club has a future, and we're doing everything we can on the pitch.
"Now off the pitch it has to get sorted and I know the administrators are working hard on that, but the other parties above me involved have to be sensible because people's livelihoods are at stake."
On the academy influence
Plange, along with Festy Ebosele and Liam Thompson,, once again had a large part to play in their team's success, as has been the theme of Derby's season so far – relying on the unrelenting enthusiasm and fearlessness of its academy players.
Due to the administration, Rooney has relied a lot upon the club's academy system to combat the transfer embargo placed on the club this season. He picked up on the perfect balance the Derby dressing room has.
Rooney exclaimed: "These players represent me as well as the club, and how I want to play matches my character, and with everything that has been thrown at us, it is difficult to get that mentality into the players.
"We are getting the rewards from our hard work with this group, especially the academy players who are standing up and fighting for their club.
"We will keep fighting, and we will keep pushing, but no matter what, those players deserve praise for what they have done already.
"We have got the quality and mix of youth and experience to stay up in this league."
On Bielik
Bielik made a memorable contribution on his return, and Rooney highlighted the poetic nature of the moment which secured another impressive result in an up and down season for the East Midlands club on and off the pitch.
"I was always going to bring Krystian Bielik on at some point in the game," Rooney finished with. "I felt it was right at the time with the game getting away from us.
"It gave the fans a lift, and it gave the team a lift to keep pushing and look for that first goal, and it was a great finish from Plange [for the first goal].
"It was a big game for him [Bielik], with the game live on TV in Poland for his family and friends to see him back on the pitch and scoring that goal."