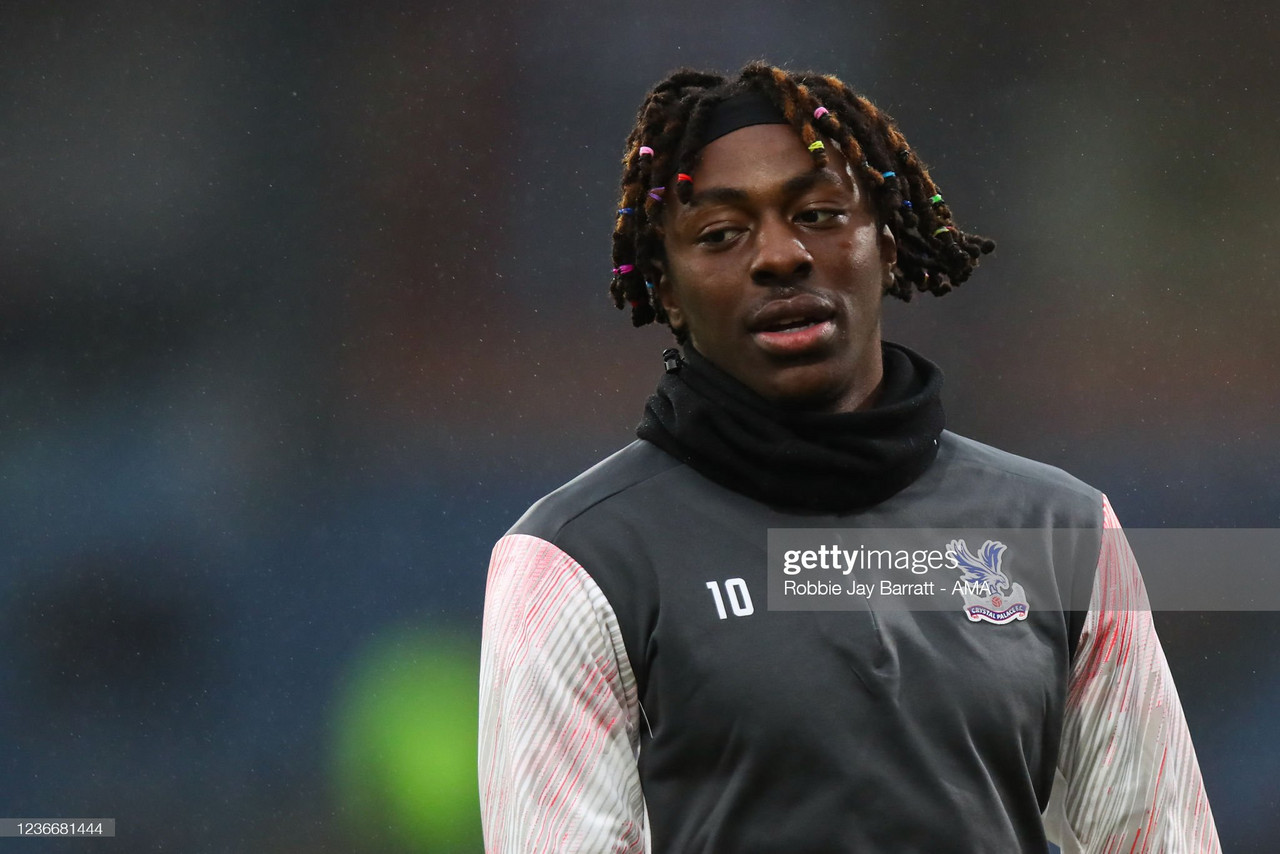 I'll just say this right off the bat: I don't think Crystal Palace should sell Ebere Eze to Newcastle United for £45 million.
According to reports in the papers this morning, that's the fee the newly-minted Geordies are apparently willing to offer for the young maestro this summer.
It's not hard to see why such a proposal might turn a few heads in the CPFC boardroom; £45 million is a near three-fold increase on the £16 million Palace paid QPR for Eze's services in 2020, and that's exactly the kind of profit they will have been banking on at the time.
Part and parcel of football transfers
The Eze signing was one of the first of Palace's new transfer strategy, which focuses on acquiring and nurturing the best youth talent they can find. This new approach has brought a huge amount of excitement and optimism to a fanbase that had long been starved of both.
But this is the flipside of it.
When a club like Palace signs promising young players for low fees, the whole point is to sell them on a few years down the line and turn a profit.
If all goes well, fans get a few years to enjoy these raw talents as they perfect their game, metamorphose into top-quality footballers, and then get sold on while their stock (and transfer value) is at its' highest. Buy low, sell high; this is basic economics, and like it or not, footballers are commodities.
There are other reasons, too, that Palace might decide it's a good time to cash in on Eze.
Will Eze recapture his peak form?
Since returning from a brutal Achilles injury that kept him out of England's Euro 2020 squad, he hasn't yet hit the heights of his hugely impressive debut season.
This is perfectly understandable: it was a serious injury and it takes time to properly bounce back from that.
What he needs is an extended run in the team to get back up to speed, but right now it's hard to see where he fits in. In his 4-3-3 system, Patrick Vieira doesn't seem to want to use Eze (or indeed anyone) in his preferred position as a 10, and competition is fierce for spots out wide.
Can you honestly say Eze should be starting every week ahead of Zaha, Olise, Edouard and Ayew?
All of this leaves him in a weird position and means a bumper offer for him is more tempting right now than you might expect. Of course, many fans would argue that money isn't everything, and the value of seeing Eze play for Palace goes well beyond what we could get for him in the market.
He is a truly unique talent, one of the most naturally gifted footballers I have ever seen and it is an utter joy to watch him glide around the pitch. But the reality is that the hard-nosed businessmen who run Palace have to balance the books and make smart, dispassionate choices for the long-term benefit of the club.
This is where it gets interesting.
Even if you accept that Palace have to operate as a business, and our business model is based on selling players for a profit (no matter how much we might enjoy watching them play), you still have to sell them at the right time.
Is it really the right moment to sell Ebere Eze?
£45 million is a decent offer, but if we can find a way to get him back into the team regularly and he starts to reproduce his 20/21 form, he could be worth a lot more than that. He's still only 23 years old, has three and a half years left on his contract at Palace, and has evidently caught the eye of those in the senior England set-up.
Additionally, the transfer market seems to have recovered pretty well from the pandemic and Newcastle, as everyone knows, aren't exactly short of a few quid these days – a fact I am sure they are reminded of regularly during transfer negotiations with rival chairmen. Lest we forget that this is the club that just paid £25 million for Chris Wood.
Don't expect Steve Parish to be doing them any favours.
Obviously, every player has their price. Trying to guess what a player should be sold for is a fool's errand; at any given time, a player is worth what somebody is willing to pay for them, and that's pretty much all that matters.
But even as someone who thinks we should keep Eze at Selhurst for at least another season, there is a figure that would do the trick.
Considering his obvious potential, what he's proved himself capable of doing at Premier League level, his relative youth, long contract length and the Newcastle tax… I don't think we should sell him for any less than £60 million.