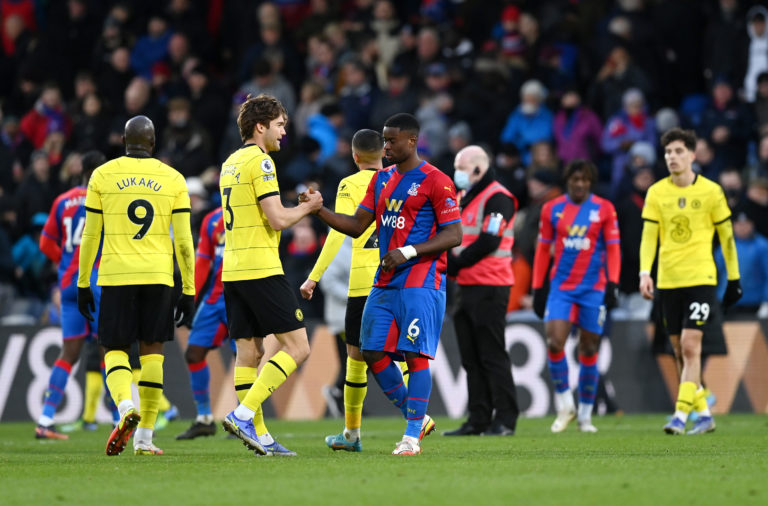 Back in August when Chelsea swept Crystal Palace aside at Stamford Bridge on the opening day of the season, the future looked bright, even brighter with the arrival of Romelu Lukaku on the horizon. The reverse fixture was however an altogether darker display from a Chelsea side whose momentum has run out, as it did in their league campaign many months ago. Of course, the successes in the Super Cup and Club World Cup finals and the fact that the side remain in the FA Cup, Champions League and have the upcoming Carabao Cup final to contest will make up for the poor recent league form for most.
League Lethargy -
Thomas Tuchel touched on the disengagement Chelsea have had from the Premier League in a post-match interview, noting that his side haven't played in the competition for approximately four weeks and were not due to again for several games. We've heard it said many times that England's highest tier is the world's top and toughest and it's no mistake, no one wins the league out of luck. Chelsea have proved time and time again that they can beat any team put out in front of them when the occasion calls for it but have often fallen flat when all that's asked for are three points on the board.
Though Chelsea secured the win against Palace, the winner came in stoppage time and relied on the in-form Hakim Ziyech to spare Chelsea's blushes once more, the game itself was uninspiring. Kai Havertz joined Ziyech and Lukaku in attack on this occasion but there was no chemistry in a front three that seems to change on a game-by-game basis, unless you're Timo Werner. How times have changed for him. He must have struggled to fathom how he didn't make it onto the pitch at Selhurst Park as Chelsea reached the 89thminute at 0-0. Not only that, but his replacement as Chelsea's number one striker, Romelu Lukaku did manage to complete the match despite only touching the ball on seven occasions, with one of those touches coming from the kick-off.
Romelu's Rut -
Chelsea supporters who were angered by Lukaku's interview to Sky Italia at the turn of the year have needed little incentive to get on the strikers back since and the cold hard facts do not help his case, registering no goals or assists in the Premier League in 2022. It is Ziyech who has become Chelsea's main goal threat and who has helped eek out narrow victories that flatter the team's performance. Lukaku, as the pinnacle of the attack, has failed to score in over 90% of his Premier League appearances this season. Werner, who has experienced his own dips in form during his time in England, continued to put in energetic displays, contribute assists and aid Chelsea's performances, despite his struggles.
Though there is no shame in the club's league position and there is still much to play for, Chelsea is not getting it right in attack. Tuchel has yet to find his best three and seems yet unprepared to be as bold as to admit that Lukaku may not be one of them. Goals will give a striker confidence almost instantaneously and can change the course of a player's trajectory with great speed, but Lukaku will not be granted the same patience that Werner was awarded by Chelsea fans in his difficult first season. The clock has been ticking for him to turn it around since his ill-thought-out interview and his future at Chelsea could be in jeopardy if that doesn't happen in the three months left of this season. By the opening day of next season, August 2022, all eyes will be on who spearheads Chelsea's attack, neither Lukaku nor Werner should assume they'll be in contention.