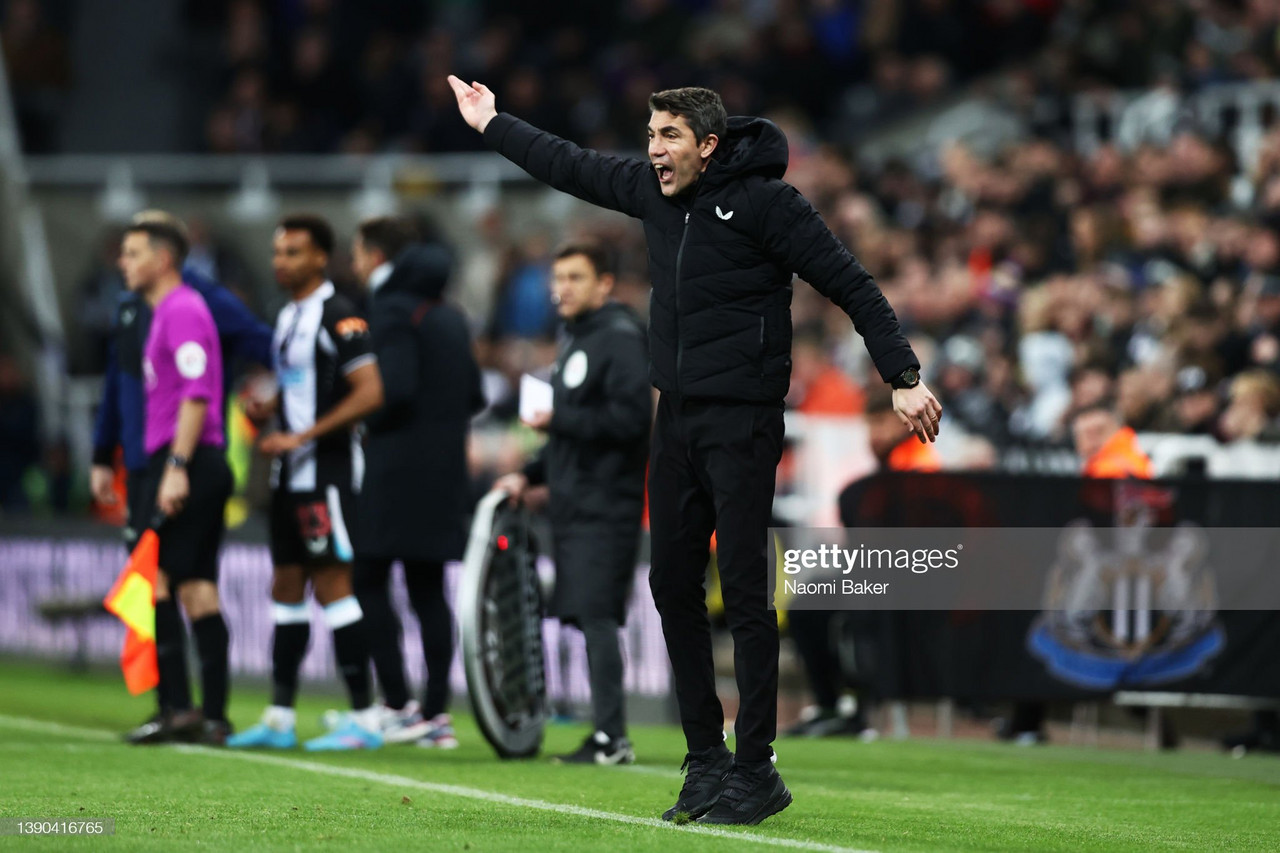 Wolverhampton Wanderers boss Bruno Lage claims that his side were in full control of tonight's 1-0 defeat away to Newcastle United – but did credit Eddie Howe's men for taking their chance.
A Chris Wood penalty 18 minutes from time ensured the hosts sealed all three points in front of a sold out St James' Park crowd.
Lage said: "We controlled everything... but this is the things that happen in football.
"Credit for Newcastle, they did a good game, they took their chance and win, but for us we continue to work."
A game of two halves
Lage painted a very animated picture throughout the game, in particular before the interval, where it was clear Wolves were far from their brilliant best.
The Portuguese manager said: "I think, especially from our side, it was a game with two distinct halves.
"First half we controlled the game, without and with the ball, we know how dangerous Newcastle can be with the runs in behind, and men in front.
"We controlled that, but after with the ball I think we controlled the game, but didn't create, we weren't aggressive, we didn't create our chances, but we were there with the ball.
"Second half I think it was different. We were the better side, we started very well, we tried to find the spaces, the zones to be nearer the box.
"The first five minutes of the second half we created more danger than what we did in the first half and then comes the moment when the game is ours, and it comes one more time a penalty."
On conceding another penalty
Wolves gave away their seventh penalty of the season tonight, a record bested only by bottom side Norwich City.
Lage admits it has cost his side vital points throughout this campaign.
"I don't know if there's any teams with more penalties than us," he said.
"We don't break the transitions, near position to win second balls, we lose that ball and after that it's not the first time, six or seven penalties, 1-0 for them.
"After that, we continue to play our game, we created good chances, but didn't score.
"It was a big opportunity for us that we missed, we came with that idea, and if we played the full game like we did second-half, maybe the game would be different."
On what needs to be done before Burnley
Lage's side have a 16-day break before their next Premier League game away to strugglers Burnley.
You feel that points in that game is essential if Wolves want to keep their hopes of qualifying for European competition alive.
"It's the profile of our players. We need to understand that," he said.
"That's why I said since the first minute we can't be defending for too much time – we need to control the game with the ball.
We are not so aggressive to stop these kinds of things. It's about being there near the man, controlled the opponents.
"It's frustrating but we need to continue to work, that's our mentality, every time to try to learn and improve.
"Every team, every player, even me has its own limit, that's why I work hard, and I challenge my players every day to work hard, to improve the things that we can improve."