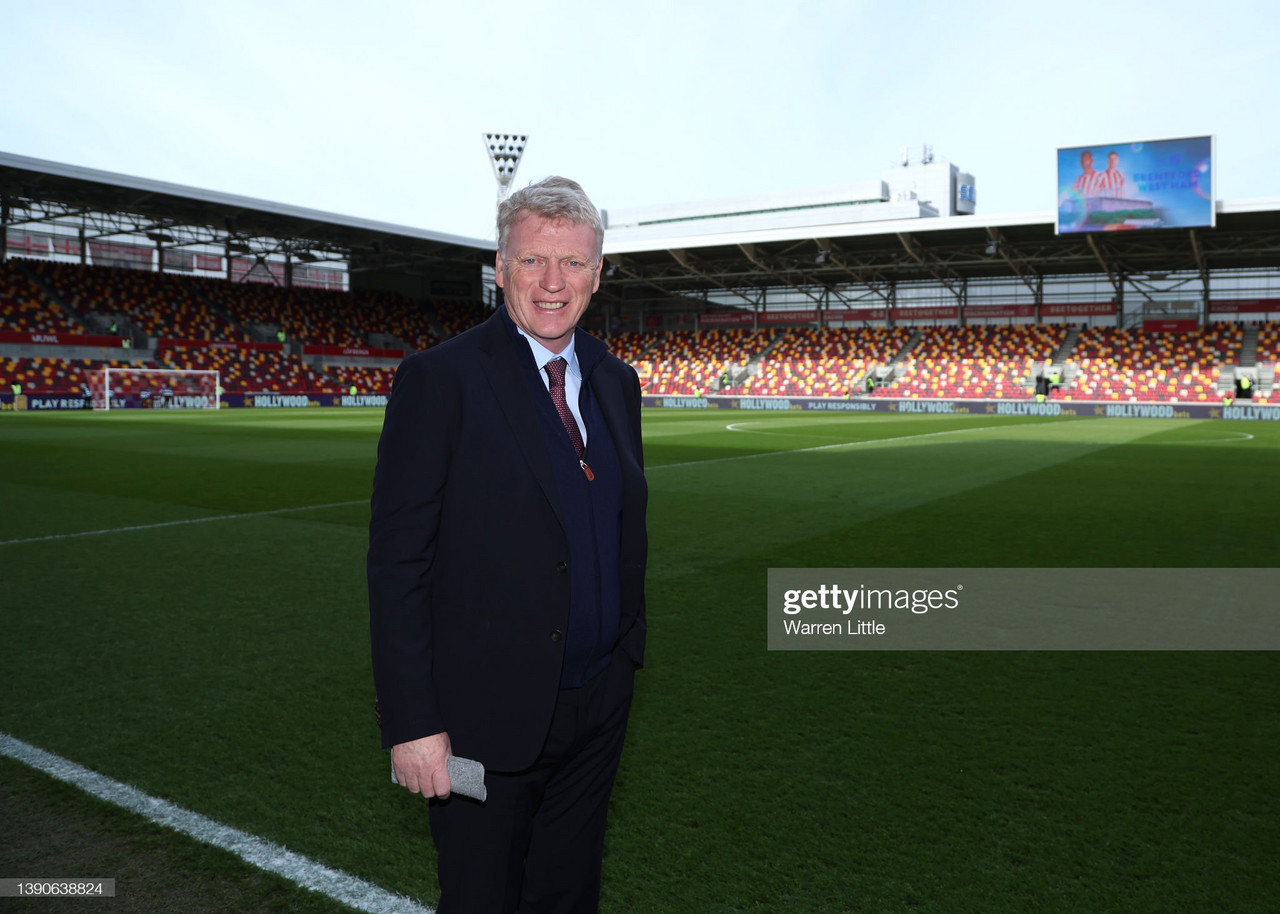 West Ham United are now winless in their last five Premier League games after they succumbed to defeat at the home of Brentford on Sunday.
It was a lacklustre display from the visitors at the Brentford Community Stadium as the visitors hardly laid a finger on their opponents, particularly in an attacking sense as they registered just five shots in the 90 minutes and conceded two second-half goals to Bryan Mbeumo and Ivan Toney.
Manager David Moyes addressed the media after the match — these were his most noteworthy quotes.
On fatigue
Moyes was quick to stress that his side's midweek exertions against Lyon in the Europa League contribute to West Ham's performance here — something compounded by the fact that the Hammers were forced to play the second-half of that match with ten men following Aaron Cresswell's dismissal.
"It's disappointing. Maybe Thursday-Sunday caught up on us a little bit, because we lacked intensity and hardly made any chances. Today felt like a game more than we would have liked."
On soft goals
Given how the encounter played out — with Brentford on top for the most part — West Ham can have few complaints about the result. Nonetheless, as manager, Moyes was disappointed with the manner in which his side lost the match, and particularly with the fact that they concede so soon after the break having held on in the first period.
"I thought it was a low-level game in the first-half, both teams offered nothing at all, but we gave them a leg-up two minutes into the second which was really shoddy from our point of view, we gave away two ridiculously bad goals. Credit to Brentford, they counter-attacked well, but we could've done better to avoid that."
First-choice striker Michail Antonio is now goalless in his last 12 Premier League appearances and, especially after a day on which West Ham offered so little going forward, his form is a cause for concern. Moyes insists that the striker retains his faith but is hopeful of an improvement to his output as the season reaches crunch time.
"We need to keep trusting him, keep giving every encouragement that the goals will come," he said. "We've been able to cover Mic's lack of goals recently, whether they've come from Jarrod [Bowen] or whoever, but when you get into the part of the season where it really matters, you need your centre forwards to come up trumps for you."
On recovery and the run-in
This result doesn't change the fact that West Ham have generally been formidable this campaign — they've been well in the race for European qualification from the outset and still have a very credible chance of reaching the Europa League for a second successive season, something which the manager stressed would be a more than satisfactory feat.
"I have great trust in the players but it's very difficult to prepare," asserted Moyes. "We've had a great record this year on Thursday and Sunday games but history will show you it's a really tough competition to be in. We finished sixth last year and it was monumental — if we can finish anywhere like that again it would be a great achievement, but we missed an opportunity today to challenge again."