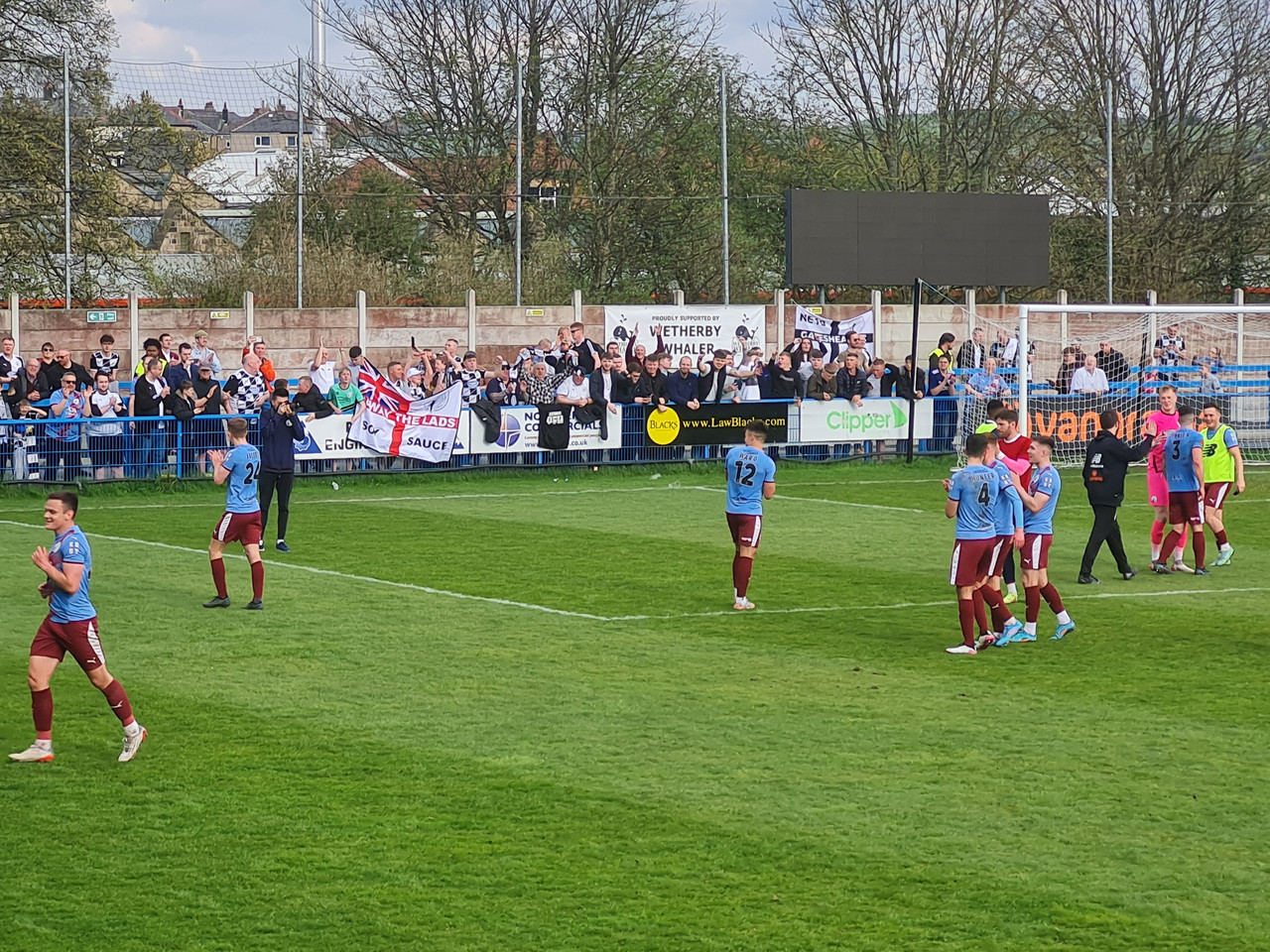 The first major chance of the game came for the visitors, an Adam Campbell effort that tested Guiseley keeper Owen Mason and set the pace for what was to come.
The Lions meanwhile struggled to make clear cut chances, their closest opportunity being a John Johnston volley on 14 minutes that went well-clear of the goal.
After an end-to-end but somewhat uneventful first-half, The Heed took the lead on 36 minutes thanks to Campbell, who capitalised on a defensive error from Guiseley's Andy Hollins to take the ball inside the box and calmly place the ball past Mason, putting Gateshead 1-0 up heading into the break and giving them the momentum going forward.
The second-half started and the visitors struck again immediately in the 48th minute courtesy of a free-scoring Macauley Langstaff, who caught a through ball from Greg Olley before easily beating Mason, with him doubling his tally just two minutes later with a well-taken effort from a difficult angle after a superb lofted through ball.
Langstaff's hat-trick nearly came on 62 minutes, with his squared first-time effort being saved by Mason, but this didn't deter the visitors who got their fourth 12 minutes later thanks to Connor Malley, who latched onto a defence beating through ball to once again see Mason easily beaten in the Guiseley goal.
The Heed weren't done there, with a fifth coming just five minutes later thanks to Taylor Charters, who struck a powerful first time effort just outside the box that left Mason with no chance.
Just as it all seemed done and dusted, Gateshead added one more thanks to Charters grabbing his brace as a result of strong build-up play that allowed him to head into the box and see Mason beaten for the final time.
Heed player/manager Mike Williamson praised his squad's application and commitment for the whole game, saying: "Their application to the game never changed for 92 minutes and we know what we're focusing on. "We know what quality we have."
Guiseley knew that this game would be a tough task, but there's no doubt that the bottom side will be demoralised after such a heavy defeat, especially after the highs of Tuesday and with their local derby against Bradford (Park Avenue) looming.
Meanwhile for Gateshead this victory sees them return to the top of the National League North after Brackley's draw at Leamington, a position they can enjoy for a few days at least before they return to action against Darlington on Easter Monday.