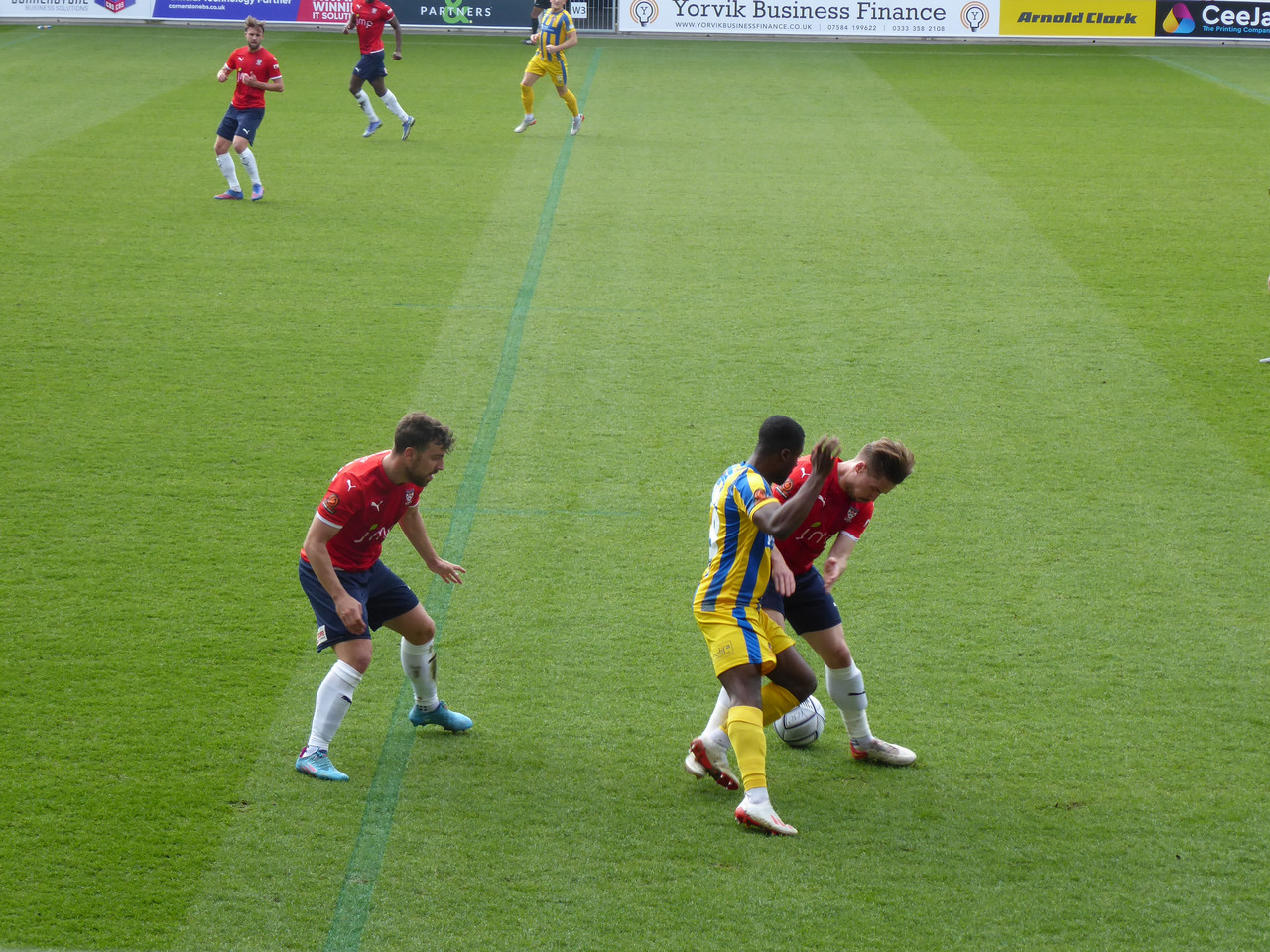 In a game of two halves, The Minstermen pipped playoff rivals Spennymoor Town to a crucial three points, with magic man Maziar Kouyhar getting the all-important winner with eight minutes to play.
Spennymoor and Glenn Taylor dominated a first 45 in York but failed to take their chances before a firm half time talk from John Askey boosted morale in the City squad as they eventually won it to keep their playoff place.
York City: Jameson, Duckworth, Kouogun, Brown ©, Barrow, Wright, Hancox, Dyson, Kouhyar, John-Lewis, Willoughby
Spennymoor Town: Amissah, Pye, Chandler, Tait, Brierley, Taylor ©, Ramshaw, Hall, Oyibo, Richardson, Spokes
Spennymoor almost silenced a roaring York City crowd early on, when Rob Ramshaw put it on a plate for experienced striker Glen Taylor, but from point-blank range, Taylor managed to fire it wide of the target.
Seventeen minutes in, and Taylor looked to have given The Brewers the lead once again from a corner, but only for Lenell John-Lewis, who managed to get his head in the way and clear the looping effort off the line.
With 25 minutes played, Spennymoor found themselves in on goal once more, and no surprises in who had the chance - Taylor failed to send the travelling fans into delirium for the third time, dragging an effort narrowly wide of Pete Jameson's goal.
The way things were going with ten minutes until half time, chances of a 'Good' Friday for City were slowly decreasing as the away side came even closer with a half volley from Ramshaw striking the crossbar.
The second 45 started very quietly with neither team having much more than a half chance, however the 66th minute marked a very controversial decision from the referee.
A great ball in from York's Olly Dyson found the head of Akil Wright, who headed it back to Matty Brown, and the captain looked to have been hacked down on the edge of the box. With Brown booked for an alleged dive and the decision given against him, the referee was greeted by shouts of frustration from the masses of home supporters.
Despite that, The Minstermen took advantage of Spennymoor's missed chances and took the lead on 82 minutes as a free kick was headed back out towards Dyson, who tried an acrobatic effort which set up new man Maziar Kouhyar to convert at the far post and give York a late lead.
Kouhyar almost doubled the lead minutes later with a fantastic curler, unfortunately denied by 'keeper Jordan Amissah, before Dyson's skill almost paid off with his effort going just wide.
Akil Wright