Jurgen Klinsmann is the latest name mentioned as a potential replacement for Everton manager Roberto Martinez.
While Klinsmann took to Twitter to deny the rumours, his name and former Athletic Bilbao and Marseille manager, Marcelo Bielsa have been mentioned within a few days of each other in regards to be looked at to replace Martinez.
A managerial search could be on at Goodison Park.
Klinsmann tweeted: "Rumours are wrong! Not going anywhere and Everton FC has a fantastic Manager in Roberto Martinez!" The tweet was later removed but seen by enough fans to gain a number of replies and retweets.
The Everton boss has come under major criticism this season for the underachieving nature of his squad. The Blues sit 12th in the Premier League and finally reached 40 points after a 0-0 draw away to Crystal Palace.
It has also been rumoured that Martinez met with majority shareholder Farhad Moshiri, and Everton chairman Bill Kenwright after the Crystal Palace game for crisis talks surrounding his future at the club.
Is a managerial search on?
The rumours would suggest there could be a tentative search by the Everton board to find a manager to replace Martinez if the Toffees' season gets any worse. After all, this is no smoke without fire.
With fan pressure growing on Martinez by the week, another number of games without a win may see him facing the axe. A loss at Wembley in the FA Cup Semi-Final with Manchester United would potentially be the final nail in the coffin for Martinez.
Fans expectations were raised when the former Wigan Athletic manager joined the club, stating he would deliver Champions League football. The Blues went close in Martinez's first season but have failed to hit those heights since.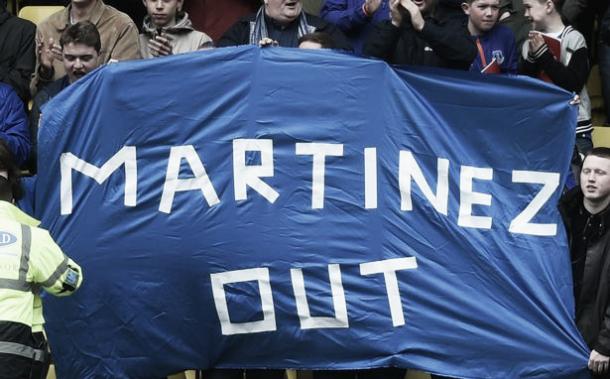 Other names mentioned
Managers such as Frank De Boer, Ronald Koeman and Unai Emery have all been banded around by Everton fans when asked who they would like to see replace Martinez.
The Blues fans want somebody who can turn around the current situation at Goodison Park and drive them forward. Any new manager would be given time and patience by fans, as long as they can prove they're taking the club forward once again.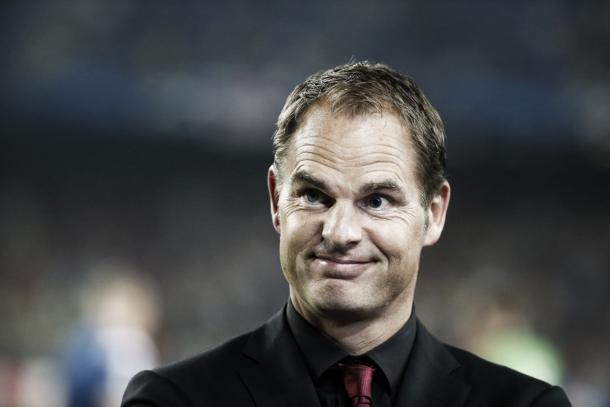 If the Everton board are going to look for a new manager, they may want to raise their standards and expect success and progress instead of stagnation and a potential downfall.