Romelu Lukaku has only fueled speculation of a potential move away from Everton this summer after he was quoted to be at the time to "make a good career choice."
Rumours surrounding the Belgian's future on Merseyside have been relentless after his side finished in an unsatisfactory 11th position in the Premier League.
However, it is only now that the rumours appear to be fading into reality after the striker revealed his desire to leave the Toffees in an effort to further his career.
Lukaku aims to secure a summer move
Everton's new majority shareholder, Farhad Moshiri, may be the only factor in keeping Lukaku at the club as he will "listen to him out of courtesy" - as quoted in the Daily Star.
The 23-year-old has, self-admittedly, "had a very good season" which saw him net 25 goals in all competitions for the Blues. It is this undeniable talent which has attracted interest from the likes of Manchester United and Bayern Munich.
The young striker doesn't lack self confidence either, with him saying that he "expected to produce a season of this calibre". He later continued to state that he is "among the best" in World football.
Upcoming Euros could define the striker's future
Scoring 18 goals and assisting six times in the Premier League is one thing, but performing on one of the biggest stages for your country is completely different.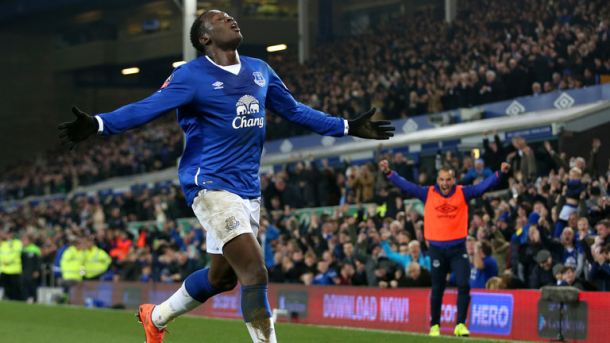 Lukaku will face the challenge of competing in the European Championships in France with Belgium in the upcoming month, which will provide a great platform for him to attract potential future managers.
At only 23 years-of-age, and having scored 119 career goals, it is no surprise that Lukaku's father, Roger Lukaku, has confirmed interest from some of the biggest clubs in Europe.