On Thursday evening, it was the expected but dreaded news that Andros Townsend would be departing Newcastle United following the club's relegation from the Premier League.
Townsend signed for Newcastle in January where a £13million relegation release clause was negotiated into his contract.
Alan Pardew's Crystal Palace activated that release clause and it is believed that Townsend travelled to south London to finalise the deal.
Newcastle have already identified possible replacements for Townsend as the club remain in advanced talks with Bournemouth winger, Matt Ritchie.
The riches of the Premier League
Every youth player in the country will be dreaming of one day entering the hallow turf of the Premier League. Andros Townsend would have been no different.
Townsend hasn't tasted Premier League football as much as he would have liked to at the age of 24. He went on many loan spells as a young player before he looked to have broken through at Tottenham Hotspur. But things turned sour when Mauricio Pochettino arrived and Townsend was left to train with the under-21 squad following a disagreement with a member of the Argentinian's backroom staff.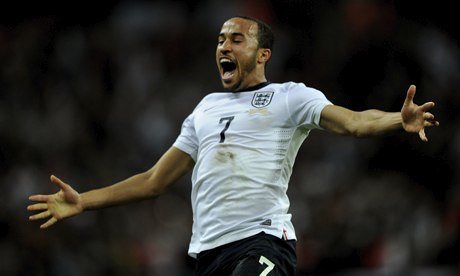 Newcastle was his first real spell in the Premier League where he really hit his best form. To walk away from that would have proved difficult.
At Townsend's age, he will certainly be thinking about international football. He broke through under Roy Hodgson but he was also left out by Hodgson. The resignation of Hodgson will signal a chance for Townsend to win a permanent place in the England squad under a new manager. It is a rarity that an English Championship player breaks into the England team.
Possible regrets?
The winger became a fans favourite in short spell at St James' Park as Newcastle fans were taken back to the days of players like David Ginola, Lauren Robert and Hatem Ben Arfa as they witnessed pace and flair in their team.
Andros could never say he didn't feel the love on Tyneside. His performances were well received by the fans as he chipped in with four goals in 13 appearances. Fans couldn't fault Townsend efforts in The Magpies' fight to beat the drop.
Townsend will be delighted to be given the chance to play top-flight football so soon after relegation. However, there will a slight regret in Townsend. With no disrespect to Crystal Palace, if Newcastle were able to stay in the Premier League, he would have certainly stayed at the club. The prospect of have 52 thousand Geordies cheering up on every week will unquestionably be hard to move away from. Townsend got a slight feel for it in his short spell. Townsend became a hero in six months, imagine what he could have done if he stayed longer at the club.
For Townsend to oversee Newcastle's Championship would have showed a massive commitment to the Newcastle fans. If he was to have done that, a space in club history would have been on offer for Townsend.
And there will no doubt be sadness that his spell under Rafael Benitez was cut short after the Spaniard played a big part in Townsend's form. Instead, his development now lies in the hands of Pardew, who isn't a popular figure among Newcastle fans. If Townsend was to ask the Geordies on Pardew, he would have been in for a shock.