Newcastle United have completed the signing of Blackburn Rovers captain, Grant Hanley.
The 24-year-old who has became Rafael Benitez's sixth summer signing, put pen to paper on a five-year deal at St. James' Park and arrives for a fee thought to be in the regions of £5.5million.
In six years with Blackburn, Hanley made 201 appearances at Ewood Park after breaking through into the Rovers' first at the age of 18.
Capped 23 times for Scotland, Hanley brings a wealth of experience and leadership as the Blackburn captain has been an ever present member in the Blackburn starting since their relegation from the Premier League in 2012.
"Over the moon"
As soon as the transfer was announced, Hanley told his reaction to NUFCTV revealing that he is "over the moon and delighted to be here." The 24-year-old believes "it is a fantastic opportunity" to come and play "for such a big club" announcing that he simply "couldn't turn down."
Hanley came through the youth system at Ewood Park before earning the captaincy in 2013 when Scott Dann departed for Crystal Palace. And although it is unlikely that Hanley will become United's club captain, he still states that his Toon move "is an exciting step" in his career".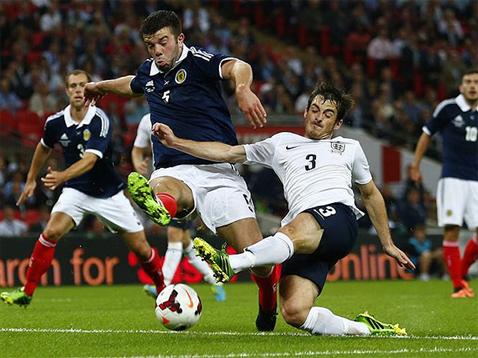 The centre-back also teased Newcaslte fans by telling NUFCTV that his process "doesn't stop there" and it "is just the start".
Hanley listed his target for the saying by matching the expectations of the fans as he looks "forward to helping Newcastle get back into the Premier League."
A long chase from Benitez concludes with a happy ending
There has been no secret that Hanley was Benitez's number one defensive target after a series of bids was submitted for the Scottish-internationals services. Although United had three bids rejected by Blackburn, Benitez was no to be defeated in his chase.
Benitez did not shy away from his delight of capturing Hanley by telling NUFCTV that he "very pleased to bring" the 24-year-old to club, believing that the defender will add "hard work and potential" to Newcastle's project".
The release of long-serving defenders, Steven Taylor and Fabricio Colocinni left United's centre-back area with room for adding strength in depth. Benitez said the addition of Hanley was clearly needed, and his pleased that it is someone with "good experience in the Championship."
And if promotion to the Premier League at the first attempt is successful, Benitez is certain that Hanley would be able to make the step-up as he has "a lot of ambition to improve and keep growing" with Newcastle. But most importantly for the upcoming season, Benitez believes that Hanley is the perfect signing, calling him a "strong defender, fast and with a personality" that will "increase the competitiveness in his possession."
Competition in the back-line, at last
The introduction of Hanley will offer competition between himself, Chancel Mbemba and Jamaal Lascalles.
The Scottish-international was no doubt a signing that Newcastle needed. And would have been needed if Taylor and Colocinni would have to have stayed at the club.
Both Lascalles and Mbemba are popular figures with the Geordies. So, the question is on Hanley, where will he fit in?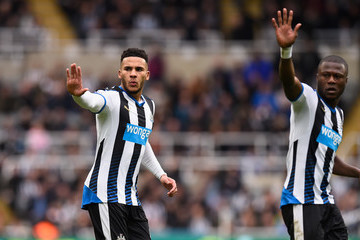 Lascalles has made giant strides in a black and white shirt over the past four/five months, announcing himself as a leader among the Geordie faithful. With the departure of Coloccini, the captain spot was opened, in which the 22-year-old has filled for the previous two pre-season games. It is becoming increasingly likely that Lascalles will be the new club captain ahead of the 2016/2017 season, that will almost guarantee the Derby-born defender a place in the starting 11.
That leaves Mbemba. The 21-year-old signed from Anderlect last year, and arguable established himself as the Magpies' best defender. Mbemba showed great pace and positional place in first season at St James' Park.
Its hard to compare Lascalles and Mbemba. One is the soon to be captain and another is probably technically better. However, It's definitely a nice selection headache for Benitez, it's been a while since a Newcastle manager has had three very capable centre-backs at his disposal.