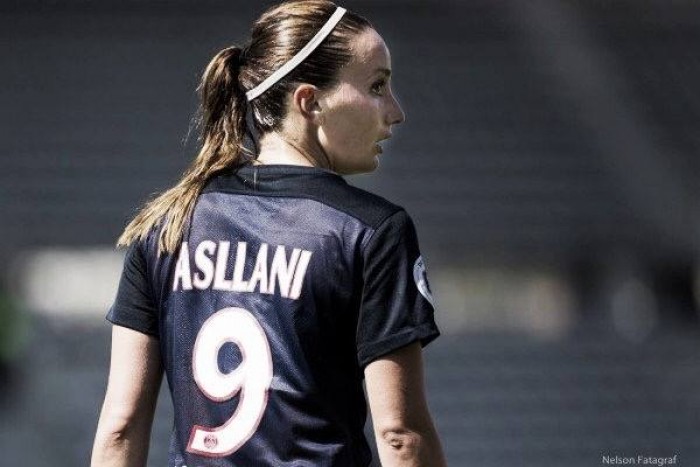 Kosovare Asllani has opened up about her decision to leave Paris Saint-Germain earlier this week, adding that she believes England's FAWSL is "a very interesting league" as she begins her search for a new club.
The Swedish international striker has been out injured for a while, which gave her time to assess her situation and brought her to the conclusion that it was time to leave France.
With her agent, Arash Bayat, ruling out a return to her homeland, Asllani's options look to be England, the USA or Denmark, after she admits she is "done with France."
Time to leave
Speaking to Swedish publication Expressen, Asllani opened up about her time in the French capital, which ended with her terminating her contract by mutual consent earlier this week.
However, she revealed that the decision was one she had felt was right "for quite some time," saying that, whilst PSG wanted her to "remain [for] the season," she felt that it was "the right time...to leave now for [her] development's sake."
"I have not got the maximum out of PSG," she continued. "I need something new."
"It has worked really well in the team," she believes, and she is happy that she has "played a lot," but, "at the same time," Asllani added, "I have stood still and stopped in the same place."
As a result, it has come to "a point," she explained, where "the most important thing" has been "to find out what is best for [her]."
"This is a well thought out decision. I'm done with France."
Next stop England?
As for her next destination, Asllani said she will not "rush anything" as she searches for a new club.
She wants her new team to "feel quite right" and says she will not go to another club just to fill the void. "I want a club that is as ambitious as I am," the 26-year-old stated, before adding that "there is interest" in her already.
As for where that interest comes from, the striker would not disclose, though she admitted there is "definitely" a country closer to securing a deal for her than others - "but my agent takes care of that."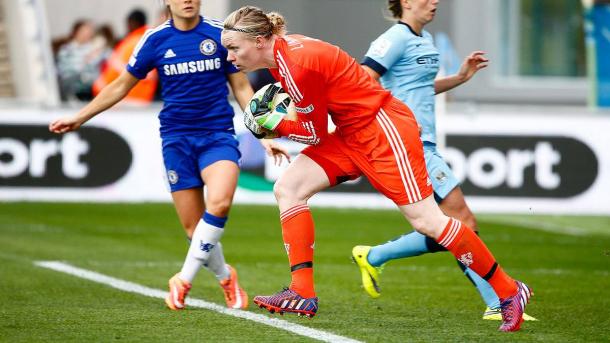 Asllani did show a soft spot for England, saying that the country "has a very interesting league," but added that "right now everything is so new" as it was "only a few days ago" when she "decided to leave PSG."
With the summer leagues to get underway in the next two to three months, one can expect a lot of speculation regarding Asllani in the coming weeks, though an official transfer could be a while away.