 France captain Hugo Lloris has downplayed the 'favourites' tag that has been attached to his team, on the eve of their Euro 2016 opener.
A month long football festival, hosted by the French, begins on Friday night as Didier Deschamps' men face off against Group A rivals Romania, kick-off at 8PM UK time.
Skipper and goalkeeper Lloris will play a key part in their fortunes, as he tends goal behind a defence that has been riddled with injury and suspension ahead of the competition, leaving Mamadou Sakho, Raphael Varane and Jeremy Mathieu all unavailable for selection.
France 'feeling something different' on eve of finals
Speaking about the excitement in the build up to the game, Lloris admitted that the squad had "felt something different" when leaving their training camp on Thursday morning to check out the Stade de France, where the team will be training tomorrow. Lloris revealed that this was because they came across some fans, leading to a "gradual rise in adrenaline levels".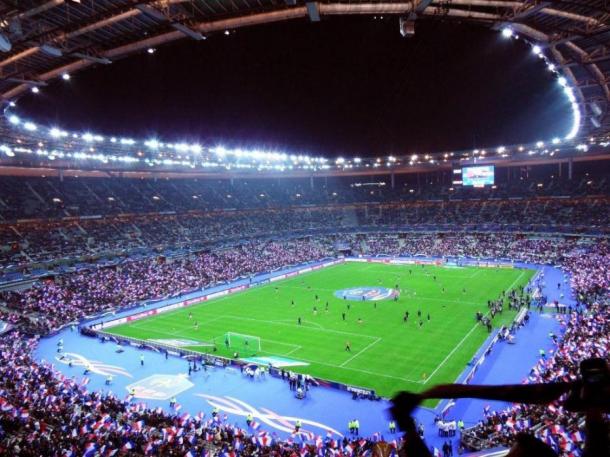 Asked about what France need to do in order to be successful at the tournament, the goalkeeper said that he and his teammates "need to be very strong from a mental perspective", adding that they need to get the French public behind them by showing "competitive spirit" and "the desire to win challenges". As long as you do these things, Lloris said, then "you can make mistakes".
France not favourites, says Lloris
Unsurprisingly given their talent, France are amongst the favourites for the tournament, and are many people's outright favourites.
Lloris rejected the 'favourites' notion, saying "we don't feel like favourites at all" in the pre-match press conference, explaining that in comparison to the likes of Spain and Germany, they "haven't done anything, haven't proved anything so far", unlike the current European and World Champions respectively.
However, he did admit that "the fact we're playing at home and have won nine of our last 10 matches gives us a certain confidence".
The first chance to prove themselves comes on Friday night, and will be live here.