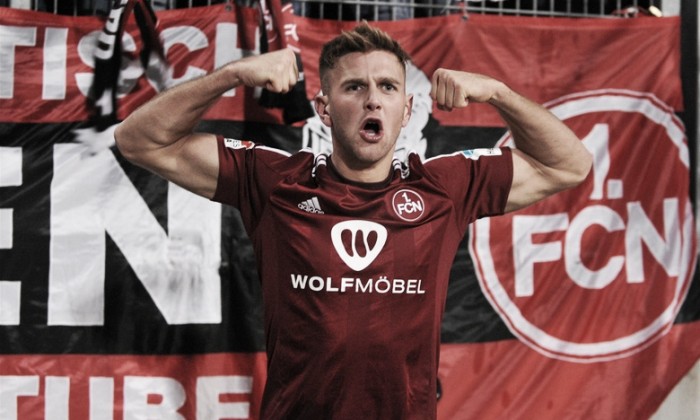 On Monday morning, Hannover 96 announced that they had captured the signature of 1. FC Nürnberg forward, Niclas Füllkrug.
The striker is back in the city of his birth and has signed a "long-term" contract at the HDI-Arena.
Füllkrug will wear the number 24 for Hannover, and will be their main man in terms of firing them back to the Bundesliga.
Martin Harnik has also arrived, this time from VfB Stuttgart; the winger has been handed the number 14 shirt. The length of his deal has also not been revealed.
Füllkrug starting to find form
Despite struggling for goals in the 2014-15 season, the 23-year-old forward bounced back to show everyone just how much of a threat he can be.
With 14 goals and six assists - the majority of which came in the second half of the campaign - Füllkrug played a key role in helping Nürnberg finish in third.
While they couldn't get past Eintracht Frankfurt in the play-off, his personal performances had various clubs circling but it was his home city side that secured his services.
"When the offer from Hannover came for me there was not much thought. It was a fast and emotional decision," said Füllkrug on the move.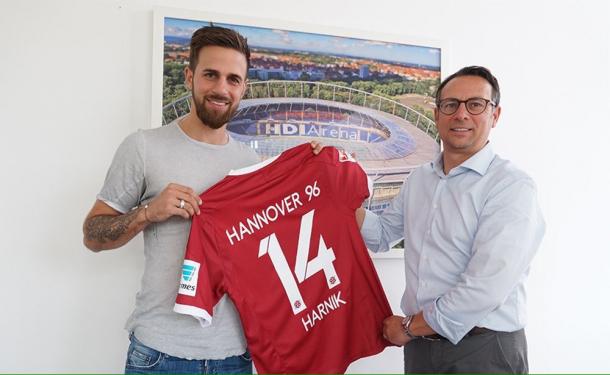 Harnik hoping to hit the ground running
A much more seasoned campaigner, Harnik will be keen to make up for the disappointment that was one of his worst ever campaigns in front of goal.
If his solitary season in the 2. Bundesliga is anything to go by - 13 goals and three assists for Fortuna Düsseldorf - then Hannover should reap the rewards of his free transfer.
Only once in his six-year stay with the Swabians did Harnik fail to produce more than 10 combined goals and assists, and he will be hoping that stays as a blip.
Quotes via Hannover 96.