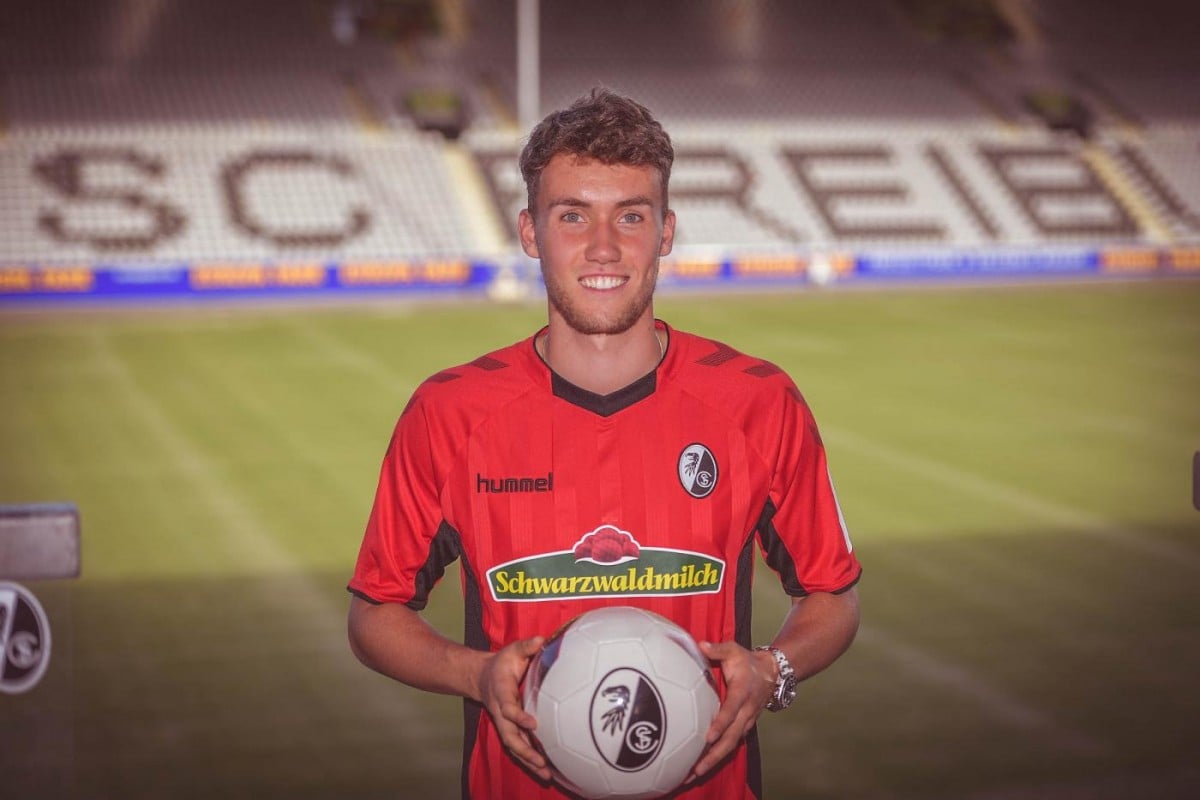 SC Freiburg have raided the Bundesliga's two relegated clubs, with the signing of Luca Waldschmidt from Hamburger SV on Thursday, following that a day earlier of 1. FC Köln's Dominique Heintz.
No contract details have been released for either player. They will join fellow newcomers Mark Flekken and Niclas Thiedem, both goalkeepers, in Christian Streich's team next season.
Hamburg survival hero leaves
22-year-old Waldschmidt has made 50 Bundesliga appearances for both Hamburg and his previous club, Eintracht Frankfurt. Both of his league goals came for the Red Shorts and against VfL Wolfsburg, including his memorable winner last May which sealed their Bundesliga survival, although he was unable to keep them in the top flight as their ever-present stretch in the top flight finally came to an end.
Speaking about Freiburg's new signing, Sporting Director Klemens Hartenbach said that Waldschmidt is "an offensive player with a good sense of space," as well as capable of scoring goals from various positions. He said they believe he has "a lot of potential" to fulfil.
Waldschmidt himself called Freiburg "the right place for my further development," given its reputation for bringing on young players. He wants to step up his career there, and said he is "very much looking forward to the new challenge" as well playing his part "in the success of SC Freiburg."
Heintz returns to scene of Köln's relegation
Defender Heintz meanwhile was a big coup for Freiburg, with bigger Bundesliga clubs reportedly interested in his services. He made over 100 appearances for Köln, including 96 in the Bundesliga, following his move there from 1. FC Kaiserslautern, but like Waldschmidt he was unable to keep his side from being relegated to the 2. Bundesliga, their fate confirmed in a dramatic defeat against Freiburg.
Jochen Saier, a Sport Board member at the club, said that Heintz had "shown very stable and consistent performances" with Köln, gaining "a lot of experience at the highest level." He added the club also feel that his "human qualities" fit in well with the club.
The 24-year-old said that he had been "Impressed by the way people play and work" at the Schwarzwald Stadion, and like his new teammate he is hoping to continue to develop his career there.
Heintz has been handed the number 23 shirt by the club, whilst Waldschmidt will wear the number 11.
Quotes via SC Freiburg.