11/07/18. That day. That day Englishmen from Lizard Point to Marshall Meadows Bay will never forget. At around 21:05 local time in Russia, beautiful pandemonium erupted on the streets of footballs birthplace.
Englishmen of all cultures were showered in lager, as their hearts exploded with joy when Kieran Trippier's free-kick smashed past Danijel Subašić. It was happening, England were approaching the FIFA World Cup final, and OAP's to young children came together in harmony with Baddiel and Skinner, and the country was united in a time of separation.
Two hours later, the lager they were all soaked in was washed away by the familiar tears of hurt once Mario Mandžukić devastatingly smacked the ball past Jordan Pickford.
Within that moment, the country fell deafeningly silent, but, in typical English style, those defeated Englishmen in Moscow were met with applause and praise from fans back home, and now, two of them (to the bewilderment of many) have been met with an OBE and an MBE respectively.
The man who turned us all on, Gareth Southgate has been awarded an OBE, with captain Harry Kane claiming an MBE, after they helped guide their country to a World Cup semi-final for the first time since 1990 and securing a place in the last four at the inaugural UEFA Nations League.
The critics have come out in full force for why they should not be mentioned in the New Years Honours list, but, what people seem to be forgetting, is that these two footballers have affected fans and youngsters around the country like we haven't seen since Italia '90, with what they did this year.
This was not all about their performance, it was about something much bigger.
They Inspired a generation
'Inspire a generation'. Remember that? That was the slogan of the London 2012 Olympic Games. Was this objective fulfilled? Maybe. For perhaps the next couple of weeks, attendances in long-distance running and cycling clubs probably increased, but months after, the contagious sporting bug that took over the UK that summer quickly wore off, as sad as it is to say.
However, as seen in the Nations League grudge match between England and Croatia four months on from Russia, kids, adults and all backgrounds from around the country continued their joyous cheers for the men in red and white, with a noise at the new Wembley that has only ever been created during Anthony Joshua boxing bouts.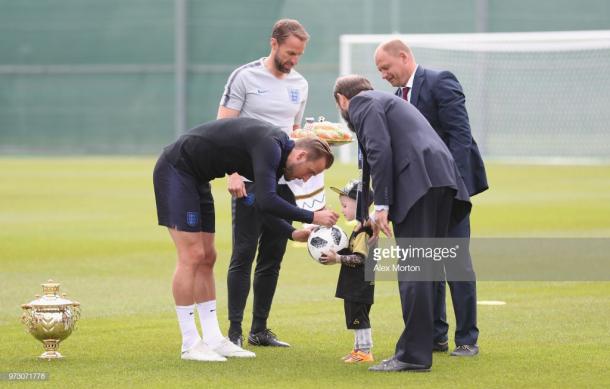 Young 'keepers still want to be the next Jordan Pickford. Kids, as they aim at their garden wall, still scream 'Trippier!', as they play with jumpers for goalposts, and chants of the 2000 pop hit 'Whole Again' by Atomic Kitten remain patriotically remixed for the man with the OBE.
Around the country, kids sang 'It's coming home', and pretended to be Kane on the playground, rather than Paul Pogba or Lionel Messi. England found a new love for their national sport thanks to the events in Russia this summer, a love which has died over decades and decades of hurt.
The youth of England have not had a patriot national superstar to look up to in a long time, and, arguably the last time England had a true patriot in the sport who inspired a generation, the country lifted the Jules Rimmet trophy. Kane and co. are the first to really grip a nation in decades, and, as result, inspired a generation.
They brought the country together, as the country separates us all
Football and politics don't go well together. They just don't, and if you love the game of football, it's probably because it's your 'getaway' from all the outside politics that run your life, indeed, for most of us, 'the working mans game' still rings true.
At a time when the country was becoming increasingly infuriated, lost and beyond worried for it's future with Brexit, the number one topic of the last two years in politics finally took a back seat, just for a while. Brexit was the only topic that brought the nation together before Russia, but, ironically, it was the one tearing us all apart at the same time.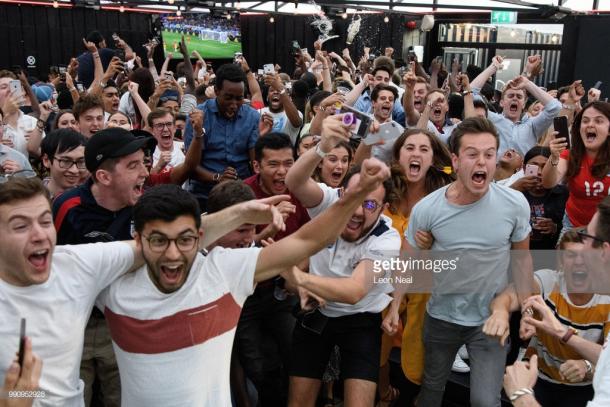 With little hope of England doing well in Russia before kick-off, the Three Lions' run to the semi-finals was a timely and beautiful surprise to a country in turmoil outside of sport.
Sport has often been one of the only things that brings people together in these peculiar and rough times. There are those famous stories of British and German soldiers laying down their weapons for healthy kick about on Boxing day. Or the time when Manchester City and Manchester United came together at the time of the attacks in their city in 2017.
England's journey through Russia united the country in a dire time. This decade will be remembered as the Brexit era, regardless of what happens, and maybe a World Cup victory would have been the only thing that prevented that.
But, a summer of sun and a World Cup semi-final did enough to take Englishmen away from the unrest the country is in. England will never forget the summer of 2018. The time fans from clubs all around the country remixed Atomic Kitten, with everyone in tandem through every kick, as 'It's coming home' became the new national anthem.
Honestly, you're only bothered because they're footballers
If Geraint Thomas finished second rather than first in the Tour de France and was still given his OBE, people wouldn't care half as less than if Kane and Southgate were given their honours after finishing fourth in Russia.
Footballers, for reasons probably due to fame, fortune and club loyalty, are given specific public and media treatment. Period.
You had one of the best summers of your life
Sure, you could have spent two weeks on the cocktails in Benidorm, but, regardless of your thoughts on football, you got involved in the craze. I mean, it was literally impossible to escape.
There was those fans who have kicked every ball since '66, those who didn't know the offside rule, those who preferred Cricket, and those who have dreamed of moments chanting in the summer sun. Every single Englishmen felt that special, patriotic, undivided pride that moment at 21:05 in Moscow on 11/07/15.
The sun was blazing, the beer was flowing and there were smiles on the faces of the millions of English citizens who flocked to the beer gardens. Never has the weather over the British Isles intertwined so beautifully with football joy.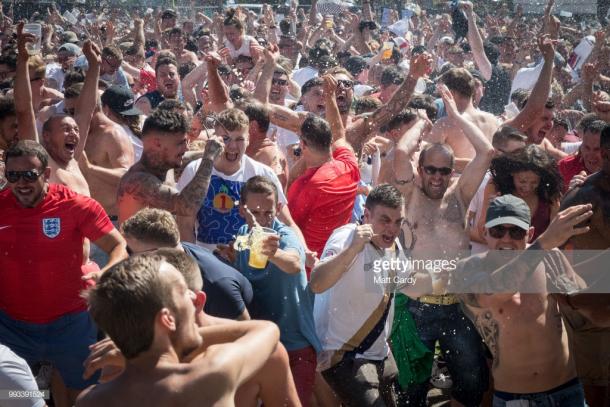 It all resulted in one of the most memorable summers in recent English history, perhaps even more-so than the 2012 Olympics, all of it, thanks to, first and foremost, mother nature, and, the lads in Russia.
All the English donned cheesy grins all the way to the point of Ivan Perisic's equaliser on THAT day. They kicked every ball, drank every beer, hugged every neighbour and all-in-all, loved every moment of the summer of 2018 (apart from THAT day).
It's not all about the performances for this one
If honours as such were handed out for only winners, participation numbers in sport would vastly decrease and OBE's and MBE's would rarely get handed out to sportsman. There are many heroes within sport who have never won anything, just look at Eddie the Eagle.
Louise Martin, Kate Caithness, Richard Scudamore, Professor Mary Nevill and Roger Blades are just a few numbers who received honours for services to sport rather than winning medals this New Year.
For example; Blades was praised for his services to sports in schools, and Martin because of her services to the Commonwealth Games.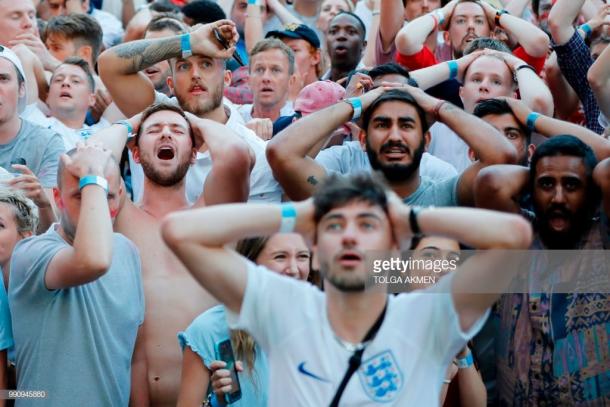 But, in Russia, England's performances were debatable. Despite a semi-final on the record, the Three Lions still lost three games in Russia. Twice against Belgium and the semi-final to Croatia.
Critics have said they only beat Tunisia, Panama, Columbia and Sweden, but the English will say 'you can only beat those in front of you'. Each is fair argument.
In truth, Kane and Southgate are not deserving of their respective honours based on what happened on the pitch in Russia. Because if that was the case, we should award the entire women's netball team OBE's, after they achieved England's first ever Commonwealth Games gold medal in netball the same summer.
Kane and Southgate, however, are deserving of their honours because of the sheer impact they have had on the country.
At a time where the future of generations to come is in question and sadness, confusion, separation, financial struggle and non-stop worry looms large thanks to Brexit, the English were allowed to forget, and just for a couple of weeks, they were allowed to dream and the children of England were fueled with passion and inspiration from the Three Lions in Russia.
For years to come, people will remember the impact Kane has had on the footballing youth, and the impact Southgate made, in bringing together an entire nation for the first time since Italia '90.