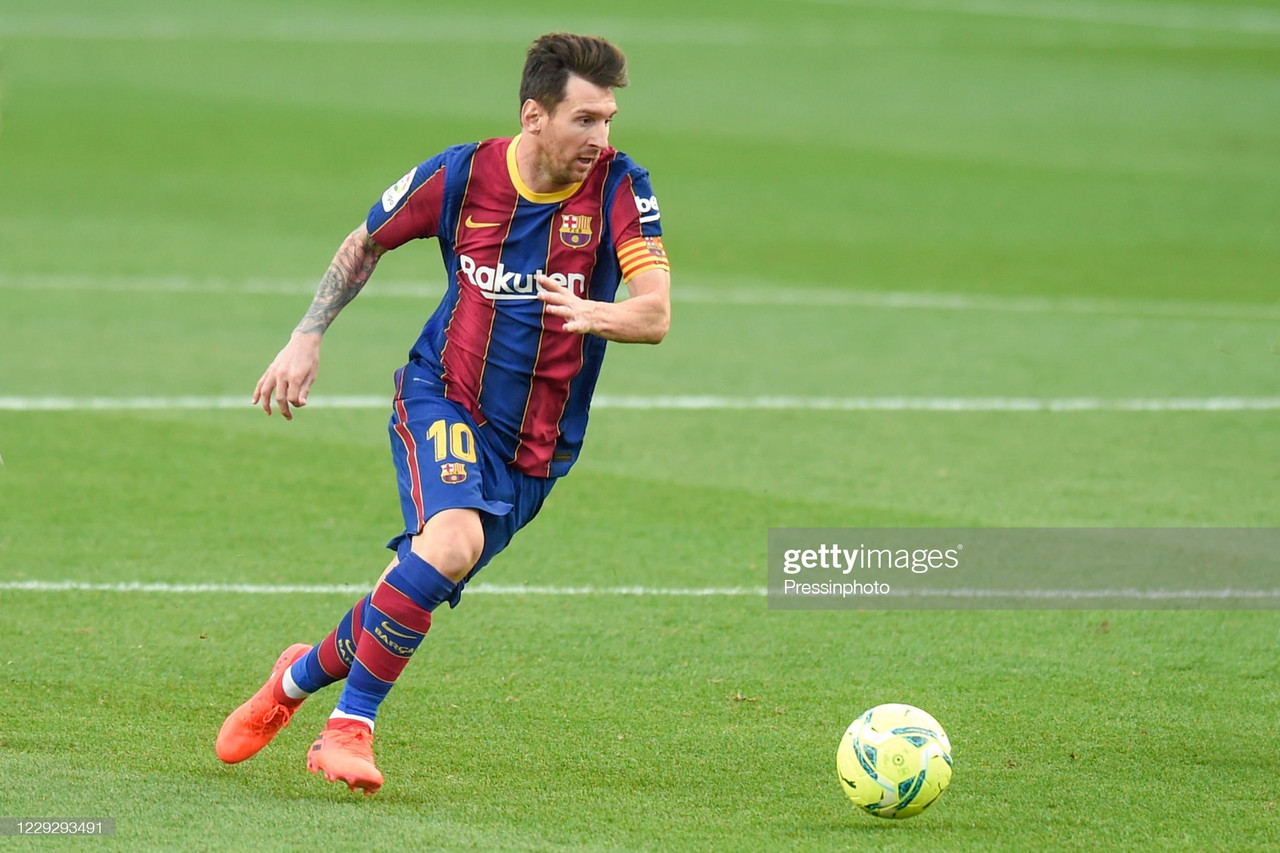 Barcelona's excellent form in 2021 signifies they are not going down without a fight in their quest for the title.
A 19 game unbeaten streak, since losing to Cadiz back in December, emphasises the remarkable comeback Ronald Koeman and his side have done to now only be two points behind Atletico Madrid - who were 13 points clear of 2nd at one stage.
Lionel Messi has once again been heavily involved in his side's comeback as the Argentine has 23 goals and nine assists in 27 league games.
With the veteran slowly ageing, he certainly is not slowing down in his overall contribution to the side; Messi has once again been Barcelona's main man this season.
But for Messi, tonight's El Clasico brings him the opportunity to extend the gap between Real Madrid and Barcelona to five points, while ending his long goalless streak in El Clasico match-ups.
Since scoring in 2018's 2-2 El Clasico draw, Messi is yet to score in his last six meetings with Real Madrid.
Having scored countless goals against the Los Blancos in his 17 years at the club - tonight's El Clasico could potentially be Messi's last; should he choose to not renew his contract.
Zinedine Zidane in his pre-match conference spoke on Messi's goal drought and insisted it does not have much meaning for tonight's Clasico.
"It doesn't matter if Messi has not scored against us since 2018. We know who Messi is, he may not score but they are all very good. We are going to try to counteract their forces because they have many. We want a good game"
"We are going to play against Barcelona. It is true that we know the player that he is, but they are all very good - they have many great players."
The Argentine will be hoping to leave his mark on the Clasico should he decided to leave at the end of the campaign.
Sergio Ramos's honest comments on his documentary series 'The Legend of Sergio Ramos' emphasised how the Argentine has made him suffer in the previous years.
"We've suffered a lot against Messi during these years. Perhaps if Barcelona didn't have him, we would have won more titles."
"Perhaps if Barcelona didn't have him, we would have won more titles.
Zinedine Zidane's Madrid side will be without Ramos and Raphael Varane for the Clasico, and having just played against Liverpool four days ago, Barcelona now has a big chance to capitalise on their rivals and collect a big three points in tonight's title race encounter.
Barcelona have picked up the pace in 2021 with Ousmane Dembele and Antoine Griezmann playing their key roles - the French duo have performed this year after being heavily criticised for their impact in previous campaigns.
Griezmann has been involved in two goals in his last three La Liga games while Dembele's 90th-minute winner last weekend against Real Valladolid showed he can step up to the plate if his team needs him.
This season's La Liga has now become a three-horse race. Should Diego Simeone's Atletico Madrid succumb to the pressure at Betis on Sunday night, it has presented either Barcelona or Real Madrid a big opportunity to be at the top of the La Liga table come Monday night.