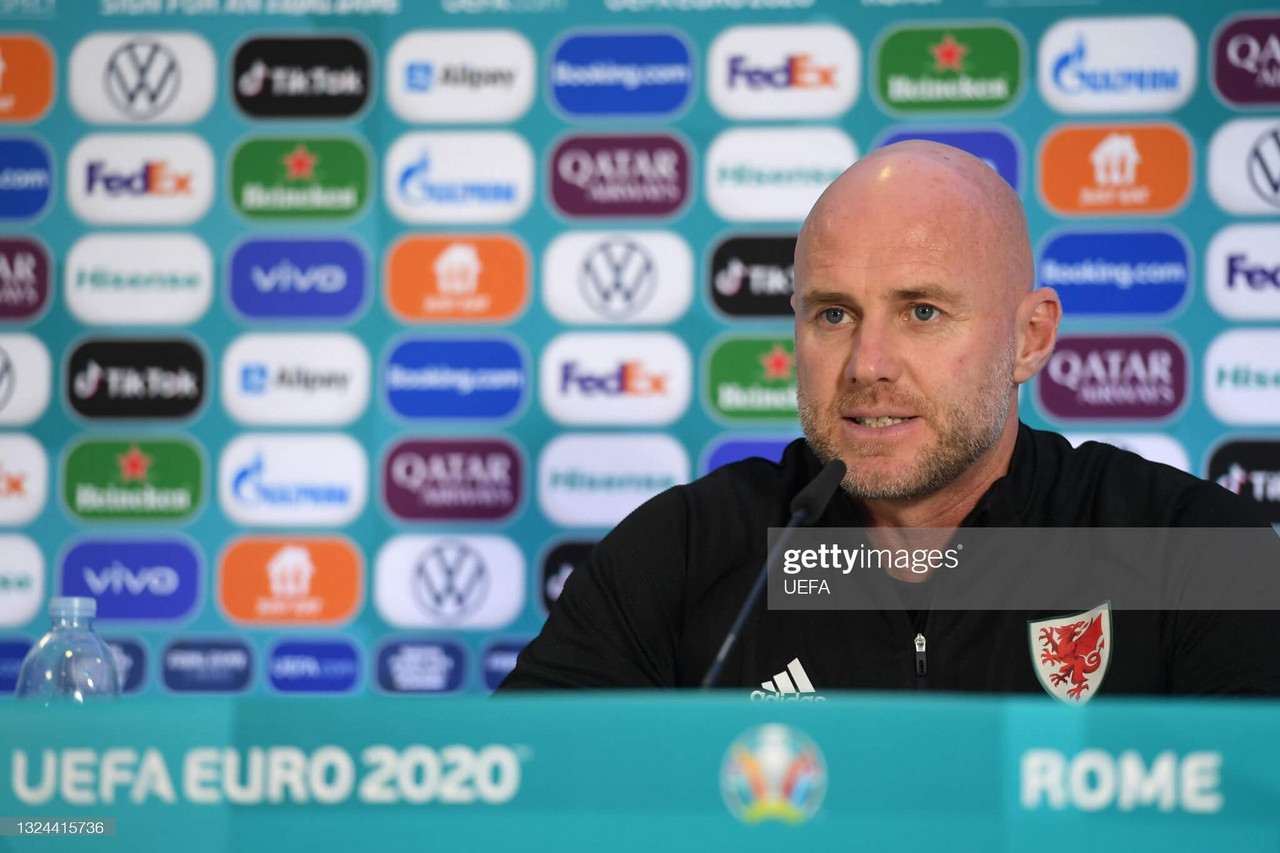 Wales manager Robert Page says that his side will look to beat Italy on their own turf at the Stadio Olimpico in Rome this evening.
The Dragons have taken four points from their opening two games at this summer's UEFA EURO 2020 and they now take on Italy to determine who will win the group.
Wales are very likely to have already done enough to qualify for the round of 16, however, the nation are looking to enter the knockouts in style and not limp over the line.
Speaking in the UEFA EURO 2020 pre-match press conference, Wales boss Page said that his side want to keep the momentum going and want to qualify for the knockout stages on merit rather than results elsewhere.
He said "It is a big challenge, of course it is. They're in great form, we have watched both of their games in the tournament so far and can't be anything other than impressed by how they go about their work. I'd like to think that they've done the same on us and have got the same outcome.
"We are going to pick a team that will give absolutely everything for Wales and for the cause and we want to win the game. If we don't finish top, we want to finish second, we don't want to limp across the line, we want to qualify in style."
Wales more than capable of causing an upset
Italy have been one of the most impressive sides in the tournament so far with two wins, six goals scored and none conceded. Despite their quality, Page said that Wales have enough talent of their own to cause an upset this evening.
"It would take something massive but I know that group of lads are capable of doing it," Page said. "To get where we are at, to get four points, is a great achievement but we have got ourselves in a position now where we don't want any regrets."
Coping without the ball is important
Page is expecting Italy to dominate the possession in Rome and he said that his side will have to hold out from a lot of pressure if they are to emerge with three points.
He said "We will have to suffer quite a bit without the ball, they've shown in the last two games that they are technically very good with the ball, they're a constant threat with how they play, how they build-up on the left-hand side in particular.
"They play 4-3-3, it's a style that they have played now for many, many years and they are good at doing it, they all understand what is expected.
"You'll see an attack-minded team but we are prepared for that. We will have to suffer, we will have to do a lot of defending but hopefully, they'll look at our team and see what we've got and respect what we have done in the first two games."
Wales' final Group A fixture against Italy in Rome kicks-off at 5pm this evening.