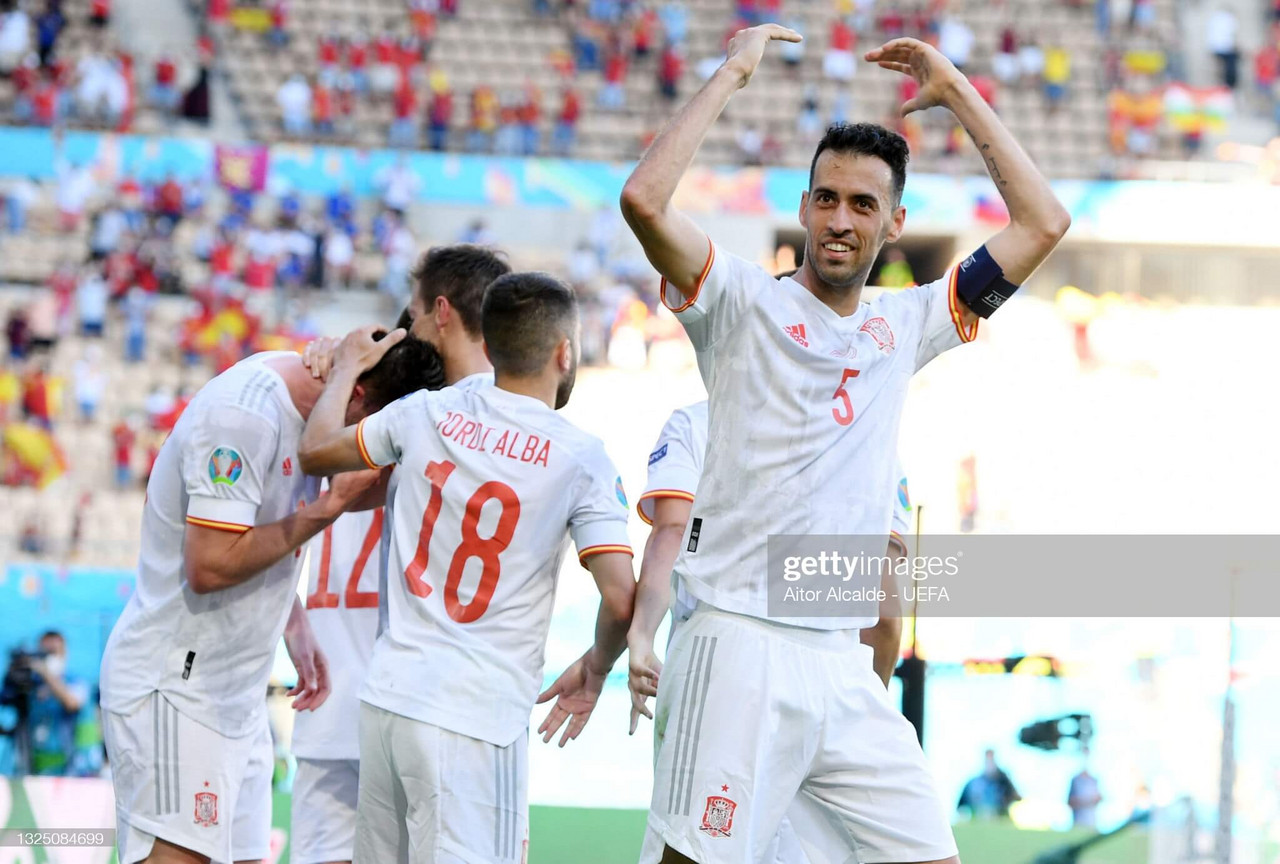 One could not have imagined the reaction had Spain not qualified out of group E and into the knockout rounds of Euro 2020. The Spanish press, who have been rather critical of Luis Enrique's team, would not have held back and the manager's position could have been in doubt.
Therefore, the thumping 5-0 win over Slovakia came as "relief" for Enrique and could now provide a confidence boost for the national team. They had only scored one goal in two games despite plentiful chances prior to the final group game and so to manage five and conjure the biggest winning margin of the tournament so far was welcomed.
"It's a relief of course – I don't know about a liberation – but not just for me but in terms of what it means for our ability to achieve a convincing result via our style," Enrique said after the final whistle.
"I believe people will have plenty of complaints but I really don't think there can be any criticism of today. When you are a coach you know when you win you get praise, sometimes too much, and when you lose you get criticism. I think coaches know that better than anyone in the world of football.
"Now it's about celebrating and then tomorrow we will prepare for the next match. I am sure there are things we can improve."
Although Spain's first two goals were quite literally handed to them by Slovakia's goalkeeper, Martin Dubravka, this was a much-improved performance by Enrique's men. Not even a first-half penalty miss by Alvaro Morata could diminish what proved to be a positive evening for the three-time winners of the competition.
Busquets' return was key
A lot of that stemmed from captain Sergio Busquets returning to the starting XI having missed the first two games after self-isolating for testing positive for Covid-19. The midfielder didn't score but turned a midfield that had looked raw in the draws with Sweden and Poland into a finely-tuned outfit.
Whenever he was in control of the ball, he picked the right pass. He didn't just pass for the sake of it, as his team-mates had done in his absence. Busquets's arrival also bought the best out of Pedri and Koke, who were playing alongside him in a three-man midfield.
At 32 years old, this is likely to be his last European Championship and, given the doubt surrounding whether he would be able to play a part given his period in isolation and away from the squad for ten days, it was a particularly emotional occasion for the Barcelona player.
"I'm emotional," he said shortly after the game, wiping away a few tears from his eyes. "What has happened recently has been really bad, I had ten days at home not knowing whether I was going to come back or not.
"The previous two games didn't go as we would have liked so today was a rush. We accept criticism but not the lack of respect [shown to us]."
In the morning papers, however, there was only praise for Spain. 'Permission to dream' ran the headline of Diario AS, while the front page of Marca declared: 'Just like that!' and credited Enrique's changes which worked in prising Spain into becoming a more aggressive side against the limited Slovaks. Mundo Deportivo, meanwhile, suggested that this victory 'revived' Enrique's tenure as coach.
Spain now face Croatia, who finished as runners-up in group D, in Copenhagen next Monday. A change of scenery for a team that played all its group games on the dry pitch of the Estadio La Cartuja in Seville. Enrique will now want to see his team build on the relief of qualifying for the last-16 despite a slow start.

"[It's] perfect for us," he said about the prospect of facing Croatia. "I'm sure people would have had preferences. It's a good game; Croatia are a top team with players we know well.
"It's going to be a tough match but when you get through to the last 16 you can't expect to play easy teams. We will now prepare for the last-16 with plenty of confidence and we are desperate for Monday to come around."