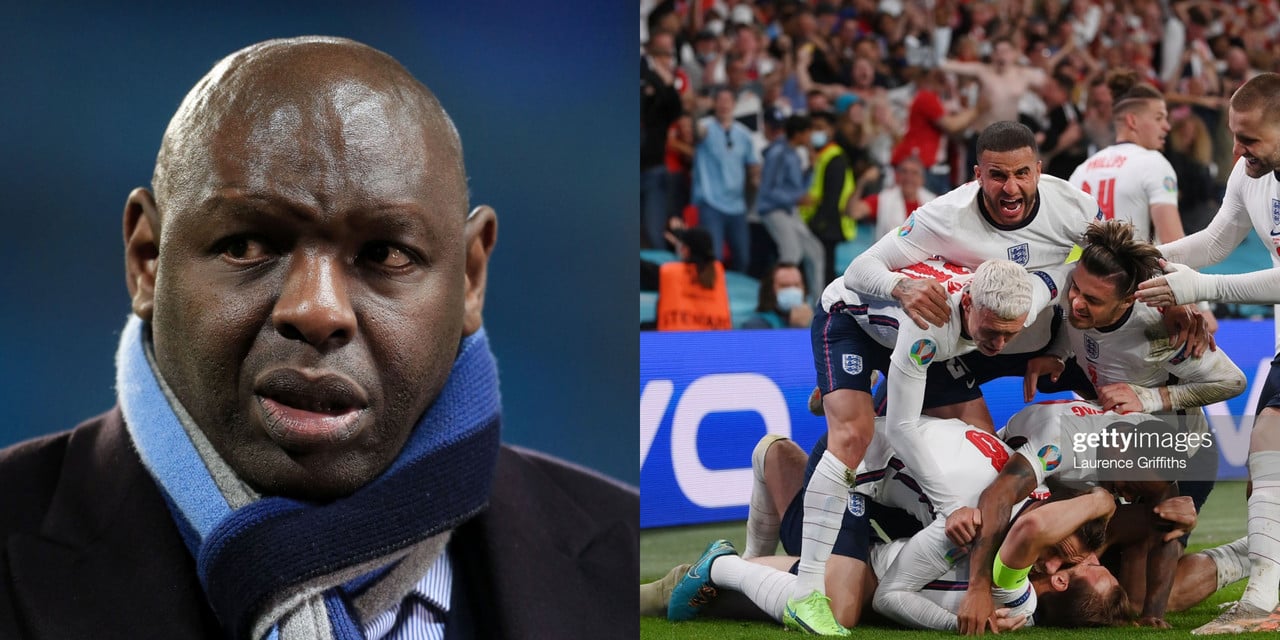 Manchester City legend, Shaun Goater, believes that if England were to beat Italy on Sunday night in the 2020 European Championship they would have the self-belief to win a World Cup.
Goater has also put down part of England's success to having many of the players coached by some of the 'best' club managers in the world.
And Goater explains that Gareth Southgate's 'knowledge' has helped England reach their first final since 1966.
"I don't see why they couldn't win the World Cup"
Goater has also pointed out that if Southgate's side were to win the tournament on Sunday, the players would have enormous self-belief going into the 2022 World Cup in Qatar.
"It will give them a lot of belief and this group of young players will have the confidence to think 'Why can't we win a World Cup'.
"They'll have a huge belief and like any tournament, it'll come down to getting through the early stages," Goater said.
He continued and said: "I don't see why they couldn't win the World Cup, we've seen from the performance against Germany they got over that hoodoo."
Southgate's knowledge and the quality of the players go hand-in-hand
Goater also said he 'loves' how this England side are creating history and that Southgate has helped produce 'quality players'.
"Several of these players are being managed by the best managers out there with Pep Guardiola, Jurgen Klopp and Thomas Tuchel.
"This knowledge and understanding of the game and the knowledge of Gareth Southgate has gelled nicely and produced quality players.
"These players are creating their own history and I love how they've dealt with it all, no matter who they come up against."
But before England look to the 2022 World Cup, they have a final to play in which gets underway from 20:00 BST. A night for stars to shine and dreams to come true.
All quotes were sourced via an interview conducted in partnership with FreeSuperTips.com and exclusive to VAVEL UK.