It seems the Scudetto trophy is heading back to Turin for the fifth year in a row—at least according to Juventus star Paulo Dybala.
In an interview with Il Corriere dello Sport, the forward disclosed that "I agree that losing the Scudetto with six points of advantage seems incredible." He also talked about how everyone had wrote them off as one point, but the drive during training sessions.
As Dybala mentioned, the Bianconeri currently hold a six point advantage. The six points currently separate Juve from Napoli. It will certainly be a challenge for the Partenopei, as the team will be without top striker Gonzalo Higuain for a period due to suspension.
Sitting in third place behind Napoli are Roma. The Giallorossi would likely need monumental collapses from both Juve and Napoli to have any kind of a shot at the title considering the team is a staggering 12 points behind the Old Lady.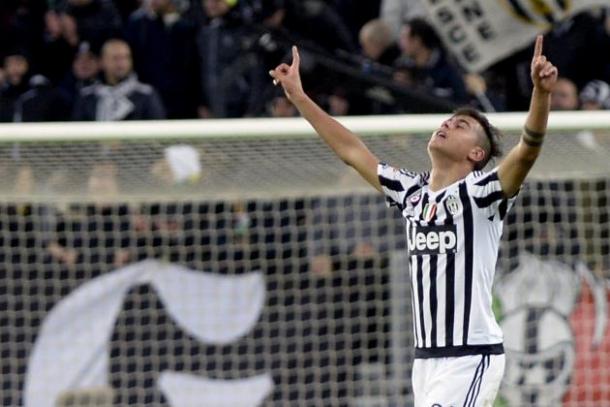 Standout Performer
Speaking of top strikers: Dybala has been one of the main reasons the Bianconeri are in a position to claim yet another Serie A title. The young forward has been a force, with 18 goals and eight assists across all competitions.
The former Palermo ace has risen to become Juve's best forward this season. That alone should tell you how talented the 22-year-old striker is given that Mario Mandzukic, Alvaro Morata and Simone Zaza have all seen significant minutes at one point or another this season. As it stands, Dybala leads the Bianconeri in goals scored with 19, six more than Mandzukic, who has 13.
What's more, Dybala has also shown a flare for creativity, with eight assists in 29 domestic appearances. His eight helpers are tied with Paul Pogba for the team lead in Serie A play.
The Argentine forward is second to Pogba in terms of shots per game in domestic play. Dybala averages three, while Pogba averages 3.4 attempts on goal per contest.