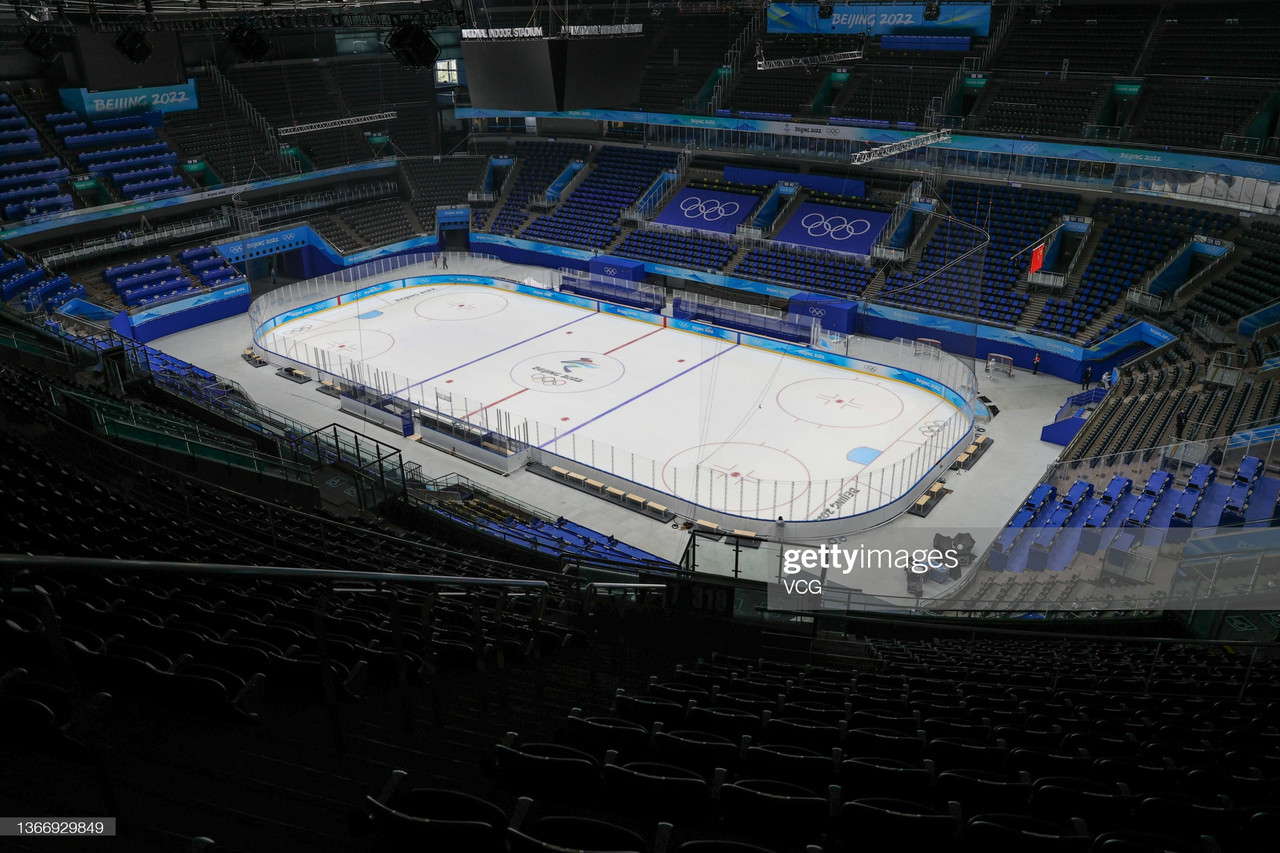 The women's hockey competition got underway at the 2022 Winter Olympics with action from both groups.
Group A consists of the two overwhelming favorites: Team USA, the defending champions and Canada. Finland, the Russian Olympic Committee and Switzerland.
Group B sees host nation China paired with the Czech Republic, Denmark, Japan and Sweden.
All five teams from Group A will advance to the quarterfinals while the top three from Group B will join them.
There were victories for Team USA, Canada, the Czech Republic and Japan. The Russian Olympic Committee and Denmark were off.
Here is a wrap up of all of the action from Beijing:
The Americans began their title defense with a thorough victory over the Finns, who they are now 9-0 lifetime against at the Olympics.
Kendall Coyne-Schofield and Alex Carpenter each scored twice while Amanda Kessel also found the back of the net.
Susanna Tapani scored both goals for Finland in the third period and goalkeeper Anni Keisala made 52 saves.
The win was marred by the loss of star forward Brianna Decker, who suffered a leg injury after colliding with Finnish defender Ronja Savolainen and is out for the remainder of the tournament.
Canada 12, Switzerland 1
The Canadians had eight different goal-scorers and fired off 70 shots as they soared to the top of Group A with a crushing victory over the Swiss.
Natalie Spooner (two goals, three assists) and Claire Thompson (goal, four assists) enjoyed five-point and Sarah Fillier also scored twice while adding an assist on her Olympic debut.
Laura Stalder had the lone goal on a five-on-three power play for Switzerland. Goalie Andrea Brandli made 58 saves.
Czech Republic 3, China 1
The Czechs picked up their first-ever victory in Olympic play, defeating host China.
Tereza Radzova opened the scoring midway through the first period and Denisa Krizova doubled the Czech Republic advantage in the second with a power play marker.
Le Mi cut the lead in half with her own power-play goal with just 58 seconds left in the middle period, but Michaela Pezjlova iced the game for the Czechs in the third.
Japan 3, Sweden 1
Sixth-ranked Japan started off their tournament with a hard-fought win over a Sweden club that enter the Olympics with their lowest ranking ever at ninth.
With 47 seconds left in the first period, the Japanese opened the scoring. Suzuka Taka won a battle for the puck in the corner and found Shiori Koke, who was all alone in front of the net to score.
Sweden tied things up when Maja Nylen-Persson kept the puck in the zone and fed Felizia Wilnker-Zienkiewicz, who fed it back to Nylen-Persson to beat Japan goalkeeper Nana Fujimoto.
Akane Shiga fed Rui Ukita, who scored on a breakaway to make it 2-1 and Haruna Yoneyama added an empty-netter with a minute left to seal the victory.