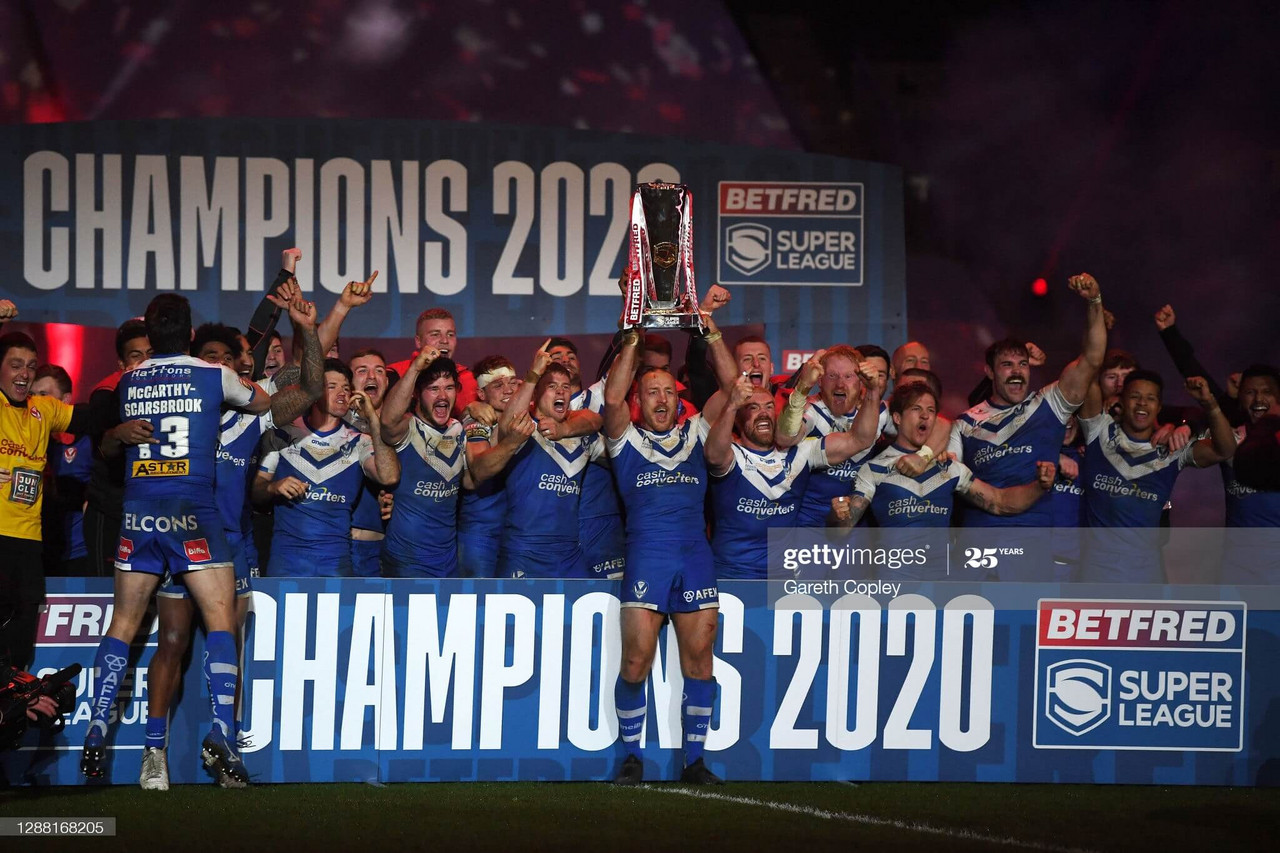 The match saw two incredibly water-tight defences on show in what was a memorable Grand Final.
Story of the Match
St Helens dominated the opening exchanges as a penalty conceded by Liam Farrell rewarded them with good field position.
However, despite the best efforts of Alex Walmsley and Tom Makinson, Wigan held firm.
Makinson soon went close a second time, only to be tackled into touch.
Then, midway through the half, James Roby attempted a 40-20 kick, but was short by mere inches.
The momentum somewhat swung as Wigan then came back on the attack as a half break by Jake Bibby took them up field.
This was before Zak Hardaker went ever so close, only to be held up by resilient defending by the Saints.
With only a minute to spare before half-time, the deadlock was finally broken as Lachlan Coote slotted over a penalty goal following an earlier infringement by Morgan Smithies.
Second Half
Wigan started the second half the better as Bibby went close to scoring yet again but the Saints scrambling defence held him out.
Saints then responded before the retiring Zeb Taia had a try ruled out for offside from a Roby grubber kick.
Both teams then exchanged further close efforts before Wigan eventually found a way through.
A knock on by Fages gifted the Warriors some field position before some neat passing allowed Bibby to dive over in the right hand corner.
Hardaker's conversion attempt came off the cross bar, an event that would eventually prove crucial.
Wigan held on to a slender 4-2 lead until Hastings conceded a penalty for a shoulder charge on Fages, leading to Coote slotting over a second penalty goal to level the game up once again.
What followed could be considered a comedy of errors, sheer dumb luck or a never say die attitude.
Fages missed an attempt at drop-goal, gifting Wigan a seven tackle set before they received a penalty for interference 45 metres from the St Helens try line.
However, Hardaker was once again unable to convert the penalty as Saints received possession once again.
One minute to go, Saints rallied and what followed was up there with their famous "Wide to West moment.
Another drop-goal attempt ricocheted off the posts only for the ball to bounce unto the in-goal area and be grounded by Jack Welsby, inches before the ball was about to leave the field of play and send the game into extra-time!
But that was not to be as the Saints won once again in the most special of circumstances.