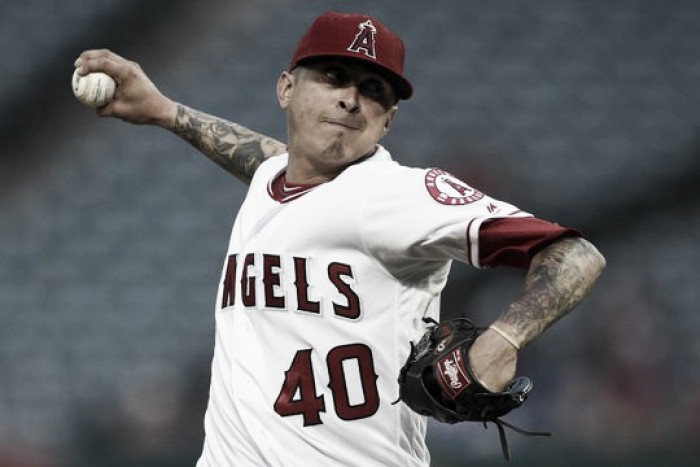 The Los Angeles Angels came back to defeat the Toronto Blue Jays 2-1 on Monday to split the four game series.
Toronto strikes first
Jesse Chavez had been dealing on the mound Monday, limiting the Jays to only two hits through the first 3.1 innings. The former Toronto pitcher had struck out five as well, including Justin Smoak, twice. But his first blunder on the mound came in the fourth when Russell Martin stepped up the dish. Martin smacked a second-pitch fastball just over the wall in center to open up the scoring.
Angels come back again
That lead for the Canadian team, however, was short lived. Mike Trout, with some help by a Jose Bautista slip in the right field corner, led off the bottom of the inning with a triple. Three pitches later, Albert Pujols drove in the AL MVP to tie the game up at one all.
In the fifth inning, the Angels struck again to take the lead for good, but could have had more. Cameron Maybin got things started with a single before Danny Espinosa drew a walk. The Angels catcher, Martin Maldonado, laid down the perfect sacrifice bunt to move each runner up 90 feet. Then, Yunel Escobar hit a ball to second base. Devon Travis threw home to try to get Maybin out. The 30-year-old somehow avoided the tag and the Angels had a 2-1 lead. John Gibbons, who was later tossed, challenged the play but it stood.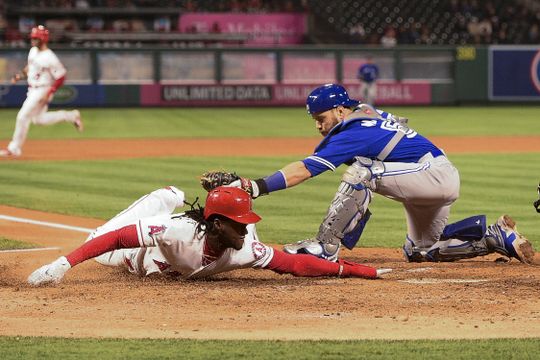 Kole Calhoun did not hit a fly ball deep enough to score Espinosa from third and Trout struck out to end the inning. While they managed to come away with a run, two of their best players could not do anymore damage.
The home run given up to Martin in the fourth inning was in fact Chavez' loan mistake of the night. He was dominate in his start, racking up seven strikeouts, as he mixed up his pitches to constantly fool the Toronto hitters. If the fifth man in the rotation can consistently pitch like he did tonight, the Angels have a solid guy at the back end of the staff.
New Angel pitcher David Hernandez came in to make his debut with one out in the eighth inning with a runner on base. The former Atlanta Braves man got Kendrys Morales to pop up to Maybin in left. Hernandez finished off a strong first appearance by picking off Smoak to end any kind of potential threat looming.
Coming up
The Angels continue their homestand tomorrow night when the Oakland Athletics come to town to begin a big three game series. JC Ramirez continues to fill in for Garrett Richards, while Jesse Hahn will get the start for the A's.
Meanwhile, Toronto will start a three game series against the St. Louis Cardinals as their slow start to begin the season continues.