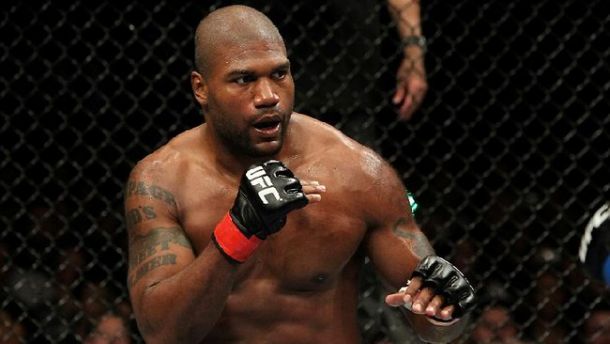 As reported on most outlets yesterday the court injunction that denied Rampage Jackson his return to the UFC has been lifted. This means now he will be able to fight this Saturday at UFC 186 located in the Belle Center in Montreal. While it does not make this card clear of the many issues it has already faced there is now at least one intriguing storyline to pay attention too.
Jackson is scheduled to face Fabio Maldonado in the co main event this Saturday and will replace his own replacement in ex-hockey player Steve Bosse. While there was a small local push of fans excited to see him on this card, he has been removed completly.This also moves CB Dollaway and Micheal Bisping off the co main and back to a featured bout. UFC 186 is headlined by a title fight in the flyweight division between Demetrious Johnson and Kyoji Horiguchi. Poorly advertised and full of issues this is a small blessing in disguise for the UFC.
If Rampage comes in doing showing flashes that he still has it than many will be upset they missed this pay per view. Although if he does not look impressive then many will say "I told you so" in regards to not watching the card. We for one will be excited and ready for a great night of fights no matter what the overall perception is.