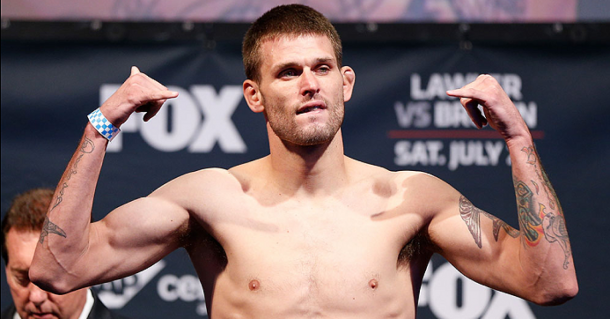 The already solid UFC 189 just got a bolster of a match up with Tim Means facing Matt Brown. There was a proposed fight between Brown and Nate Diaz but that never came to fruition. So, in steps Means fresh off his victory from this past Saturday who made headlines for calling out the media in regards to how his fighting style is. Tim is carrying a four fight win streak going into this match.
Since losing to Johny Hendricks, many wondered who Matt Brown's next opponent would be. The Diaz fight would have been great but this matchup with Tim should be just as exciting. Tim has won his last four matchups including his fight on April 18 against George Sullivan. Both of these guys are finishers with no issues exchanging. This adds to a great lineup as the UFC looks to make sure the upcoming pay per views are as stacked as possible.
UFC 189 takes place on July and will feature two title bouts. The main event is a featherweight title match between Jose Aldo and Connor McGregor. In the co-main Robbie Lawler will defend his welterweight title against Rory MacDonald. There should be at least three more additional bouts announced in the near future.