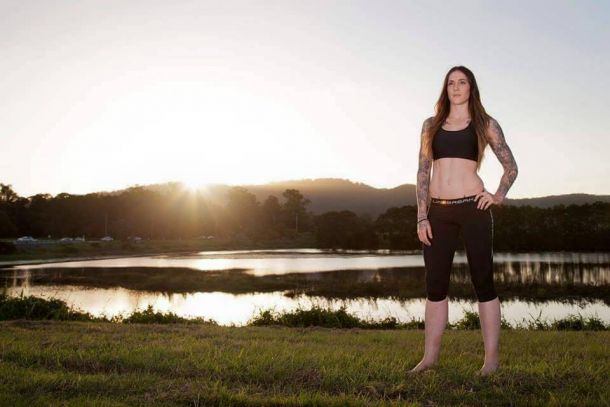 The all women pro mixed martial arts promotion Invicta FC has had a storied past of signing some of the best talent out of Austrailia. Featherweight prospect Megan Anderson (4-1) is the latest to join the fray. Anderson is considered one of the top female fighters coming out of Australia and her only loss comes at the hands of Zoie Shreiweis, which she later avenged in December of last year.
Anderson joins the names of Bec Rawlings, Alex Chambers, Fiona Muxlow and recently signed Jessica-Rose Clark of Australian women competing under the Invicta Banner. The Gold Coast fighter has won four straight and has notched submissions in her last two victories. Similar to other recent signings Megan feels her skill set will do well in the promotion and puts the other women in the division on blast.
"I go in there to get the job done in the most ruthless and brutal way possible!," declared Anderson. "The only thing I've got to say to the other women in the division is you've all officially been put on notice."
The featherweight division is sort of an enigma in Invicta FC, but one thing remains constant and that is the current champion Cris Cyborg. With the unfortunate retiring of Veronica Rothenhausler due to concussion related symptoms it's nice to see another athlete with finishing type of ability in the division. Hopefully Anderson can provide a spark and create some new and exciting matches for Julie Kedzie to put together as we are still looking for a contender in the division for the current champ. Megan is scheduled to make her debut later in 2015.
Be on the look out for more Invicta FC news as we inch closer to their Invicta FC 13 card in July!