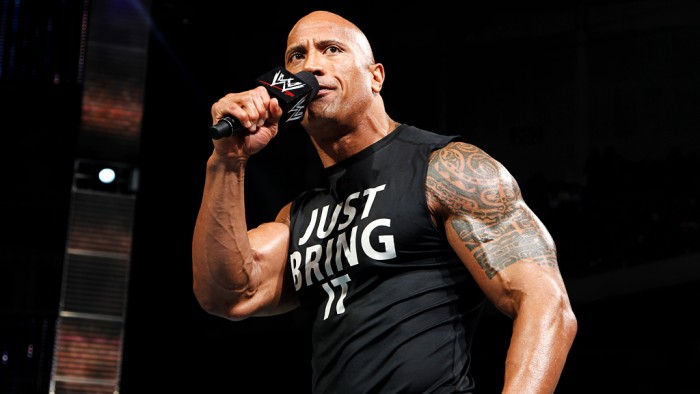 What a start on the "Road to Wrestlemania" during last night's Royal Rumble. It had it all from debuts, mayhem to tables, and beaten up announcers. It was a returning Triple H that ultimately regained his position atop the WWE mountain, as he made his mark from the number 30 spot.
There are some news just breaking from WWE's official Twitter account that there will be a major return on tonight's episode of Raw emanating from Miami, Florida. After an unforgettable Rumble, who can be this mystery man be? Take a look at some of the possibilities.
The Rock is currently being scheduled for Wrestlemania 32 in Dallas, so it could very well be that the Miami native returns to help his cousin Roman Reigns, who tried so valiantly to defend his WWE World Heavyweight Championship in the Rumble match but was ultimately made to pay as he "crossed the boss."
It was announced during the week that Daniel Bryan had been cleared by doctors in UCLA and is now only awaiting clearance from the WWE doctors. WWE's resident "Yes Man" may finally be able to make his return to the ring, almost a year since he was forced to relinquish the Intercontinental Championship.
As the 'Road to Wrestlemania' is in full swing, it is that time of the year again for the "Deadman" to rise again to claim another soul to add to the impressive 22 souls he has claimed on the grandest stage of them all. The question then becomes who would Taker face at Wrestlemania?
The "Apex Predator" hasn't been seen in months due to chronic problems that the St.Louis native has been suffering with for a very long time. Is it time that "The Viper" returns to strike at the very heart of the WWE, as he looks to become the "Face of WWE" once again.
Ahead of the Royal Rumble, there was a rather strange tweet about one of it's former employees Bill Goldberg. Many fans took it to mean the Goldberg could appear in the Rumble match, but could he come back to WWE 12 years after he left?