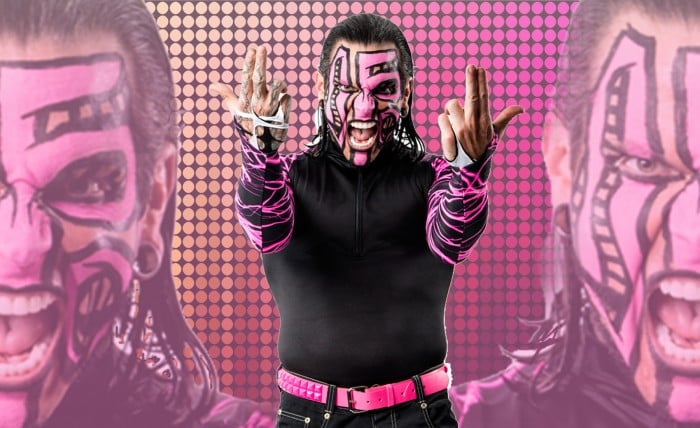 With AJ Styles and Austin Aries being the latest two former Impact Wrestling talents to jump ship to the WWE, today has brought some good news for fans of TNA, as one of their most popular stars, Jeff Hardy has re-signed to stay with Dixie Carter and Co.
Despite rumors linking him with a return to the WWE, it appears Hardy is fully committed to helping Impact Wrestling reach new heights, and with his brother Matt Hardy as the current World Champion, Carter will be desperate to keep both the Hardy Boyz in her organization.
Important Deal
After the recent allegation towards Styles and his former Bullet Club members, stating that they signed and backed out of contracts with Impact, the company was in need for some positive publicity, after the decision to make the story public was met with backlash and negative comments.
Having Hardy sign a brand new deal with TNA is exactly the sort of news that fans will want to hear, as he is one of the company's top talents who is capable of being the World Champion and putting on excellent quality matches, as well as the financial benefits he brings through merchandise.
The former TNA World Champion is currently sidelined through injury and unable to compete, but that doesn't mean that extending his deal isn't a good choice, as when he returns Carter will be confident of his future and therefore be more likely to feature him in a high profile storyline.
Hardy's contract extension proves to wrestling fans that TNA can still bring in the best talent in the world, and after being unable to re-sign Styles, this shows that there is still hope that Carter can get the job done.
Hardy Boyz reunion on hold....for now
Whilst fans of Impact Wrestling will be pleased to hear that Hardy has agreed to stay, those who have been hoping for him to return to the WWE for one more run as a single's competitor, or the more likely prospect of a Hardy Boyz reunion back where it all began for them, will be disappointed.
This news certainly pushes back any potential return to the WWE for Hardy, and could mean that it now never happens as he isn't getting any younger and the WWE is looking forward to their NXT talent's, and his history of injuries would make it unlikely for fans to see Hardy wrestling for much longer.
The timing for a return to the company has never been better with the Dudleyz back in WWE programming and plenty of other former TNA talent's now appearing, showing the WWE doesn't care about people working for them anymore.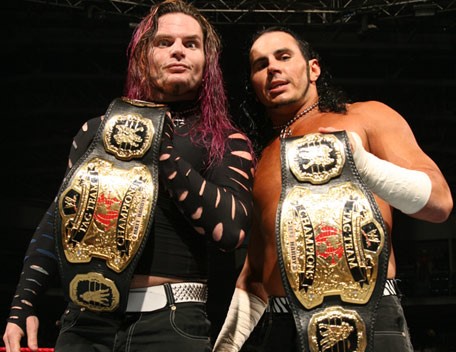 However, even though Hardy has put pen to paper and officially signed the length of the deal has not been released which means it might not be a long term situation, so there is hope for those wanting to see him in a WWE environment again still.
But Hardy will be kicking off the next episode of Impact, where he is going to discuss his brother's recent heel turn, which may give a glimpse into what role he will play once he finally returns to the ring, but for now, it's certainly a positive step for Impact Wrestling.