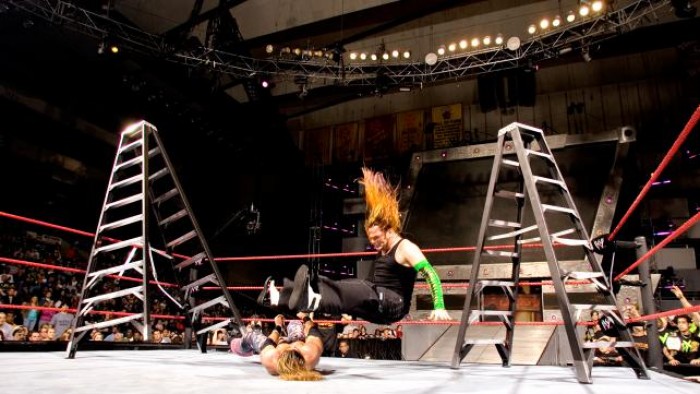 5. John Morrison/Johnny Mundo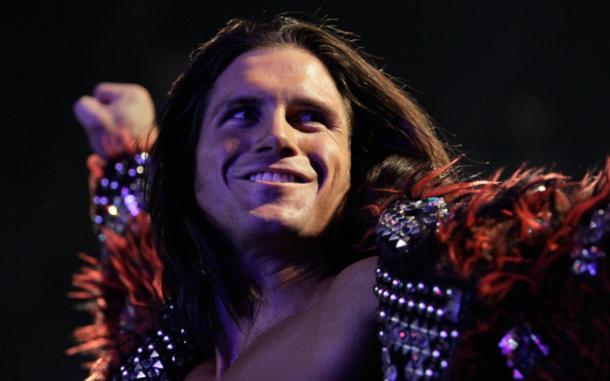 John Morrison was once one of WWE's biggest babyfaces. His feuds with Sheamus, The Miz and R-Truth were some of the most exciting and entertaining rivalries of the 21st century. His matches were always entertaining and regularly left the audience in awe of John Morrison's athleticism and how he incorporates his parkour style into his wrestling. His show stealing mid-card matches gained him a very high level of popularity with the WWE Universe and was arguably the main factor into his main event push in the late 2010's early 2011's.
On the flip side of this, it could be argued that John Morrison's best work was done as a heel, most notably his work with The Miz. John Morrison and The Miz were once the top tag team in WWE, they have won The World Tag Team Championship once and The WWE Tag Team Championship once as well as the prestigious award of being named Tag Yeam of the Year by the Wrestling Observer Newsletter in 2008.
John Morrison has also had a very successful career as a heel singles competitor. Prior to his John Morrison gimmick he was once named Johnny Nitro (named after WCW Nitro) and had a very successful and entertaining rivalry versus Jeff Hardy in which they had ladder matches, steel cage matches and no DQ matches all for the Intercontinental Championship which he has won three times. Significantly after this rivalry, he was repackaged as John Morrison (named after Jim Morrison due to their similar looks) and won the vacant ECW World Heavyweight Championship against CM Punk after replacing Chris Benoit in the championship bout. This led to a several month long feud between the two which put the name John Morrison on the fans lips.
However after leaving the WWE on speculated bad terms, John Morrison has gone on to make low budget action films and now wrestles on the highly rated Lucha Underground as Johnny Mundo proving that John Morrison can still compete at a very high level. Because of the high quality matches John Morrison can put on, he would be an asset for the WWE to have and would have many opportunities to showcase his incredible athletic ability against the current roster. With the talent pool currently in the WWE, a John Morrison return would be tremendous for both the WWE and the fans and bringing back John Morrison would be a very good move.
Likeliness of a comeback: Likely. Many have left WWE on bad terms and come back, John Morrison still has good relationships with the current roster and as long as he leaves Melina at home, the chances of a return in the future is likely.
4. Beth Phoenix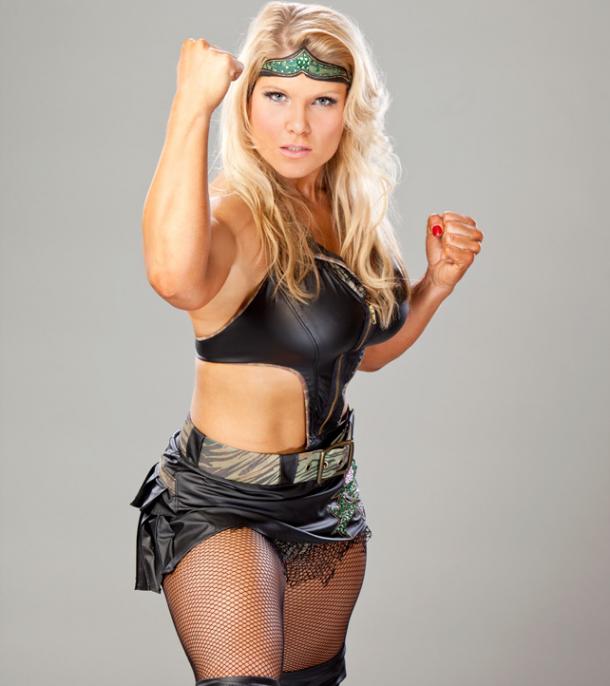 Beth Phoenix is arguably one of the most successful Divas in the 21st century, she is one of only three women to ever compete in a Royal Rumble (in which she eliminated The Great Khali!) and has captured the Women's Championship on three separate occasions and the Divas Championship once. She dominated the Divas Division and had successful and entertaining feuds with Mickie James, Kelly Kelly and Melina. Her love/hate partnership with Santino Marrella was often a key part of Raw every week as the dynamic between the strong dominant diva and the weak snarky superstar often left the WWE Universe whipping away tears in laughter and brought a much needed comic relief to the weekly flagship show. WWE placed enormous trust in Beth Phoenix to carry the Divas division, and this trust was repaid with exciting and fresh matches week in week out.
Since leaving the WWE, Beth Phoenix has kept her life private and away from the media. She is married to WWE Hall of Famer Adam "Edge" Copeland and together they have a daughter. Beth Phoenix is also retired from in-ring completion and since leaving the WWE, she hasn't returned in any capacity meaning that a return to in ring action may be very unlikely but a return as a part of a storyline could be plausible.
A Beth Phoenix return would perfectly fit the current push of the Divas Division which arguably hasn't got off to the start the WWE hoped. A former multi-time champion like Beth Phoenix would generate a lot more interest into the Divas Division and allow the WWE to go many different ways with her character. They are many rivalries and matches for Beth Phoenix waiting for her if she ever wants to lace up those glamorous boots one more time.
Likeliness of comeback: Unlikely. Unfortunately for the WWE Universe, Beth Phoenix seems to be done with her wrestling career and who could blame her she's done everything and won everything and if she was to return there wouldn't be much left for the "Glamazon" to achieve.
3. Kurt Angle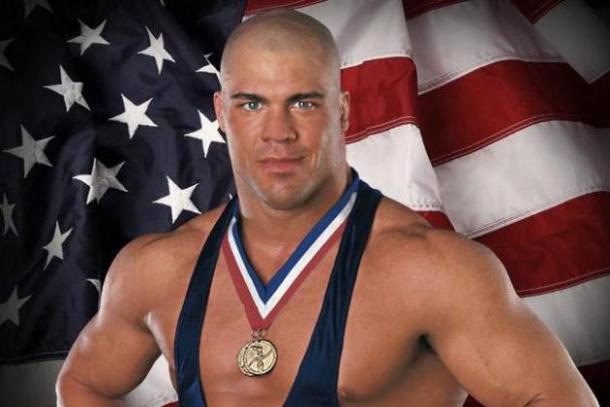 "Oh it's true,it's damn true" 12 World Championships, King of the Ring, Grand Slam Champion, Triple Crown winner and an Olympic Gold Medal, Kurt Angle is arguably one of the greatest wrestlers to ever step foot in the illustrious squared circle. He has beat the best, The Rock, John Cena, Brock Lesnar, Rey Mysterio etc. The list goes on and on. There will not be many that argue against the Olympic Gold Medallist returning to the WWE for his last hoorah.
Kurt Angle joined the WWE in 1998 and departed in 2006, and we haven't seen him on WWE television since. With his tremendous accomplishments, it's difficult to understand why he hasn't. The reason he hasn't could be blamed on Kurt Angle himself, Triple H or even TNA. But no matter what the reason, the WWE Universe are desperate for one more Kurt Angle match. This is because there has never been anyone like Kurt Angle before in the WWE and no one since, he was great on the mic, superb in the ring and could adapt his character to any situation he was put in. He could switch from the fool Kurt Angle to the aggressive Kurt Angle, he can make fans laugh and he can make them despise him. Kurt Angle is arguably everything a wrestler should be and more.
A Kurt Angle return would be huge for the company because of all the reasons listed. There are many superstars in the WWE locker room that would love to wrestle Kurt Angle, and it's not hard to tell why. But who would he face if he did return for one last time? That's the hardest question of them all, the most obvious answer is Daniel Bryan but unfortunately due to injuries, that is extremely hard to imagine happening. Another possibility is Brock Lesnar, his oldest and maybe his best rival. This would be the perfect way for Kurt Angle to end his career. He could also take on a more newer face to pass the torch (Sami Zayn?) either way it's hard to see a Kurt Angle return and match to fail, it would create a buzz around the WWE once again and allow Kurt Angle to go out on top in the company he started his illustrious career.
Kurt Angle has proved that he is more than capable of putting on high quality matches for his age, his consistent run throughout TNA shows that he is still able to create great matches and great storylines. A major factor in a WWE return for Kurt Angle would be whether he can cope with the physicality of the WWE as a few veterans that have stepped back in the WWE ring have struggled with (Sting, Kevin Nash etc.).
The last thing the fans and Kurt Angle would want is for him to get seriously injured before he can get the send-off that he deserves. It wouldn't be hard for WWE to involve Kurt Angle in WWE's storylines because he has always worked well as both and heel and a babyface and him being either would open many opportunities for him and allow him to roll back the years and give the fan a huge nostalgia blast.
Likeliness of a comeback: Likely. Kurt Angle himself has said he'll never rule out a comeback to the WWE and with the way WWE are going by bringing old and new stars into the company to expand the talent pool it's only a matter of time before the Olympic gold medallist shows up. Right?
2. Jeff Hardy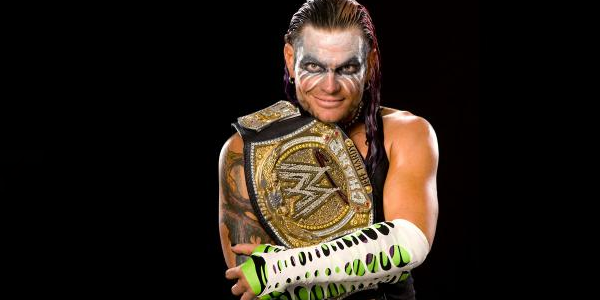 This man is usually the first name that comes to mind when people talk about superstars that need to return to the WWE, and there's several reasons why. Jeff Hardy was once one of the most popular superstars in the WWE so much, that the WWE put their trust in the enigmatic superstar and gave him the run with the most prestigious title in the WWE, the WWE Championship.
Due to his personal problems it was hard for the WWE to trust Jeff Hardy with holding the coveted title and he never won it again. On the flip side, he did capture the World Heavyweight Championship as entered his final rivalry in the WWE with CM Punk for the title. A lot of people/critics and fans all credit Jeff Hardy for making CM Punk a major star which is a great reputation to have in the wrestling world. This shows that he as all the credentials of a future hall of famer.
Jeff Hardy is a man that defied limits, expectations and everything else. He'd jump off and through anything to get to the top and that is exactly what he did alongside his brother Matt Hardy. This style of wrestling although not the main aspect of the WWE anymore shows exactly why Jeff Hardy returning would be a fresh and exciting thing to happen to the WWE.
He would fit perfectly well with WWE's current style of wrestling, its high-impact and jaw-dropping which fits Jeff Hardy's style of wrestling perfectly. The only difference for Jeff Hardy is that the WWE are much stricter on their wellness policy and for a man that has had many struggles with adapting to this policy, this could be seen as a major factor in whether or not WWE should bring him back and put him high up the card or low. The question surrounding Jeff Hardy will always be whether he can keep himself healthy and clean, and that's a risk WWE will have to take if they want Jeff Hardy back.
Jeff Hardy is a former 2-time World Heavyweight Champion, WWE Champion, 4-time Intercontinental Champion and a 6-time World Tag Team Champion. With a record like this, there's no arguing that Jeff Hardy is a future Hall of Famer, and with this record, he brings experience something that would be great for the WWE locker room.
The way the fans would react to Jeff Hardy coming back would very likely be huge and positive, he was arguably one of WWE's biggest draws of the 21st century. Children love him because of his fresh and exciting style of wrestling as well as his unique look and the adults love him because he has arguably never had a boring match (let's forget Victory Road). This shows that there is more than enough space for the "Charismatic Enigma" to return in all his glory.
Likeliness of a comeback: Very likely. With the recent return of the Dudley Boyz it's hard to see the Hardy Boyz not following their footsteps. There has been several teases from Matt Hardy that both will be returning and Jeff Hardy himself has said he would never say never.
1. CM Punk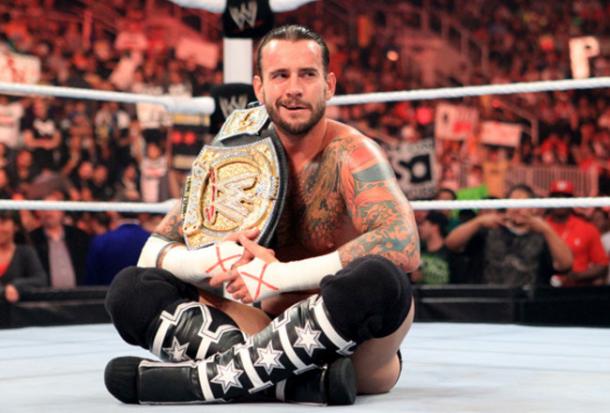 It was inevitable that this man was going to be on the list. The man that should've headlined at least one Wrestlemania, the man that shook the WWE to its core and arguably was the catalyst of the change that is happening in the WWE right now. He is the man that is one of the most controversial WWE Superstars of all time and this is exactly the reason why CM Punk needs to have one more run in the WWE.
Obviously a CM Punk return would not be any time soon as his heart seems to be fully set on his current UFC career, but WWE would be foolish to not try attempt to patch up the differences between the two. CM Punk was once a man that had it all in the WWE, his mere appearance got fans out of their seats and his rivalry with John Cena could be argued to be one of the greatest and unpredictable rivalries of all time.
Every time the "best in the world" had a mic in his hand the WWE Universe listened. He was almost immaculate and could get fans to boo him out of the building or get fans to admire him. His in ring abilities were exceptional, we saw this with the 5 star match at Money in the Bank with John Cena. This more than shows that CM Punk could come back at anytime, face anyone and it would still be well received. His record is unique and there will never be a Superstar like him again in the WWE
CM Punk left WWE on very bad terms so we shouldn't expect him back anytime soon, but superstars like Hulk Hogan, Ric Flair and The Ultimate Warrior have all left the WWE on bad terms and retuned in a blaze of glory, but the one thing that we wouldn't like to happen is for CM Punk to return when he is in his sixties and not be able to compete. That would be the worst case scenario as many fans want to see CM Punk in the ring one more time doing what he does best, knee people in the face and exceed expectations.
Likeliness of a return: Highly Unlikely. As much as fans will hate to accept it, it seems like CM Punk is more than done with WWE and his stubbornness towards a return could be a factor to why he will never return, but we're optimistic here at VAVEL so never say never.
Do you agree with this list? Are there any names we left off this list? Tell us in the comments below.