AJ Styles is on top of the world right, as the number one contender for the WWE World Heavyweight Championship the Phenomenal One will be competing in the main event at Extreme Rules against Roman Reigns. Whilst he has never been in a better position in his lengthy wrestling career the former TNA and New Japan star is currently suffering from nagging injuries that might put his match in doubt.
Styles is suffering from back problems that have been an issue for him for some time prior to debuting in the WWE but with him now being in a prime position in the company the WWE are taking extra steps to ensure he is 100% for what is arguably the biggest match of his career at Extreme Rules.
Pulled from events
Due to his current injury issues, the WWE has made the decision to pull Styles from all his upcoming commitments to performing at live events this weekend. The number one contender was scheduled to perform on Friday in Greenville, SC, Saturday in Raleigh, NC, and Sunday in Columbia, SC, and now he has been taken off those as he was at the SmackDown taping.
With one week to go until Extreme Rules, Styles will be expected on Raw and likely SmackDown to promote the events main event and continue the feud between himself and Reigns. Yet if his injury is so bad then fans can expect not to see him in action as the WWE continues to hold off until Extreme Rules but time will tell on that matter.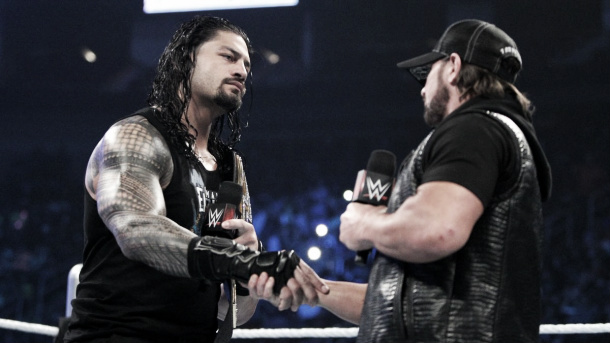 Style's injury has been a problem following his departure from New Japan where he took on some work on the independent circuit prior to arriving at the Royal Rumble. During that time, he hurt his back and hasn't fully recovered from the situation and now he is paying the price for that. Styles, like many other wrestlers such as Chris Jericho, has begun using DDP Yoga as a method of treatment and considering he isn't taking an extended period of time off it is clearly working as he will be competing in an Extreme Rules match next Sunday.