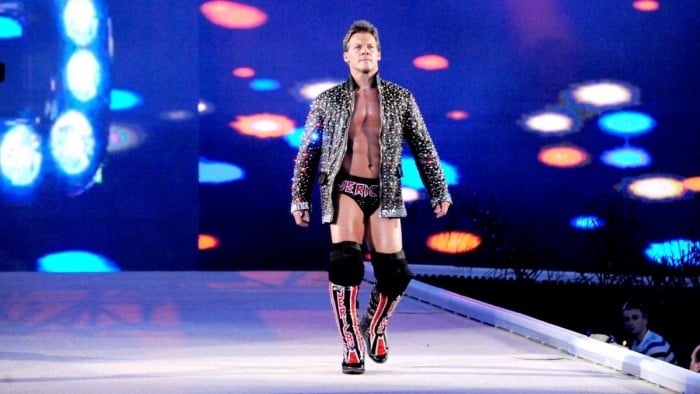 Y2J has come to the time in his career where he is now considered a veteran and rightly so. Despite this his recent heel turn has shown he still has a lot more to give and with this turn, here at VAVEL we will be celebrating his greatest moments as a heel.
The Man of 1004 Holds!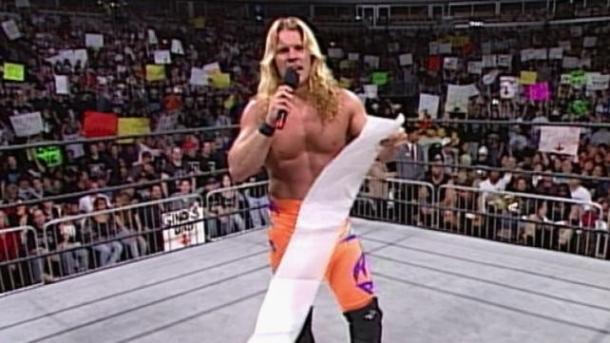 While feuding with Dean Malenko (the man of 1000 holds) Jericho tried to provoke him by stating that he is 4 holds greater than him. He proceeded to read out his list of holds to a hostile WCW crowd. In his list, he told the audience that number one was the "arm bar" and number four was also the "arm bar" much to the bemusement and confusion of the audience. It quickly cut to commercials and when the show continued he was on his 712th hold which was again "arm bar." While the cameras were off Jericho did not continue his list, instead he slated the hometowns local sports teams to gain cheap heat so when the cameras were back on the reaction would be extremely hostile. Which it was and made Jericho look like a hated man. Looking back on it now, it can be seen as one of the funniest moments in sports entertainment history because of how ludicrous it was. This will forever go down in the history books as a career defining moment for Y2J.
First ever (EVER) Undisputed WWE Champion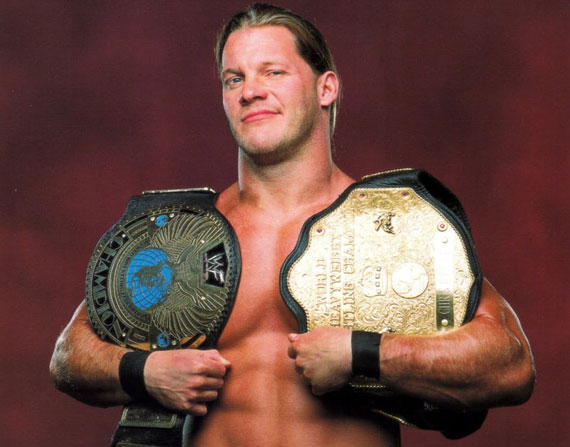 There aren't many greater achievements than what Jericho achieved at Vengeance in the year 2001. "The Highlight of the Night" proved to be just that when he captured not just one but two world championships in the same night by beating The Rock and Stone Cold Steve Austin. Two of the biggest stars to ever step foot in the illustrious squared circle and they were both beaten by Jericho. Beaten unfairly that is. With various outside interference's including names like Booker T and Vince McMahon, Jericho was able to seize the opportunity that was presented by these interferences and pinned the Rattlesnake to become the first ever Undisputed WWE Champion.
This accomplishment is something that Jericho will definitely tell you about. In his heel promos and segments Y2J loves to brag about this achievement to remind the fans just how big of a deal he is and can you really blame him?
One Canadian Dollar
Christian and Chris Jericho were one of the most underrated and underappreciated tag teams when they were together. Everything that they did, they did to a high standard and were very entertaining. Despite WWE splitting the tag team up prematurely, there was still room for the pair to pull off a malicious heel moment.
While teaming with each other both men discovered love interests in the form of Trish Stratus and Lita. Jericho and Stratus were seen as the more prominent coupling as they had various backstage segments together that seemed like a genuine love-angle. Lita and Christian's angle was a bit different and didn't get as much coverage compared to Jericho and Stratus. This all seemed like both men were turning face by being paired with fan favorite female wrestlers. This was until a backstage segment revealed that both men betted one Canadian dollar on who could sleep with their respective love interests first.
A distraught Trish Stratus over heard this conversation and ended her relationship with Jericho. This led to an eventual "Gender - Gender" tag team match to crown the superior gender. Despite how ridiculous this sounded it was all pulled off very well and made both men look sordid (Great heel maneuver by both superstars)
You're fired!
After several weeks of pursuing John Cena's WWE Championship, Jericho was given one last chance to win the championship and get rid of Cena for good in a "loser gets fired match". In this match Jericho was performing on an empty tank but still gave the WWE Universe one more classic heel moment. Y2J was pinned and lost to Cena that night which led to his firing from the boss at the time Eric Bischoff, it was his farewell which left a lasting impression at the time. Literally kicking, screaming and begging, Jericho left WWE as the most successful version of his character. The heel whining, snarky superstar that he was.
Best in the World at what he does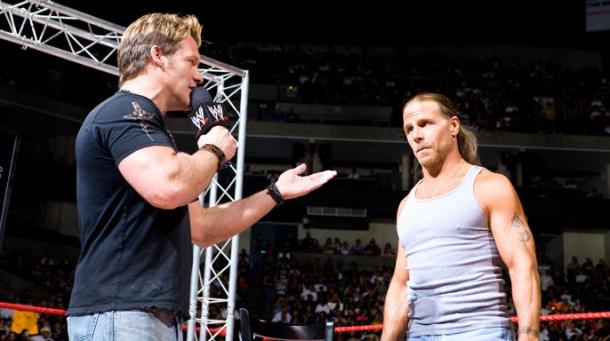 Chris Jericho has spent a lot of his career as a heel but nothing was more successful and entertaining than his time as the suit wearing, egotistical heel. After much thought Jericho realized he needed to change his character to stay relevant to the WWE crowd, and this change was legendary. Formally Y2J, Jericho told the WWE he was no longer here to save the fans but to save himself from the fans.
In this heel turn he viciously attacked his boy hood idol Shawn Michaels. On an episode of the Highlight Reel he berated Michaels and eventually shoved him face first into the highlight reel Titantron. This sparked Jericho's second successful run with the WWE as a heel. HBK and Y2J eventually had several matches including a spectacular ladder match for the World Heavyweight Championship. This was one of the most memorable feuds of that year and has gone down as one of the best feuds in both men's illustrious careers.
End of the world as you know it!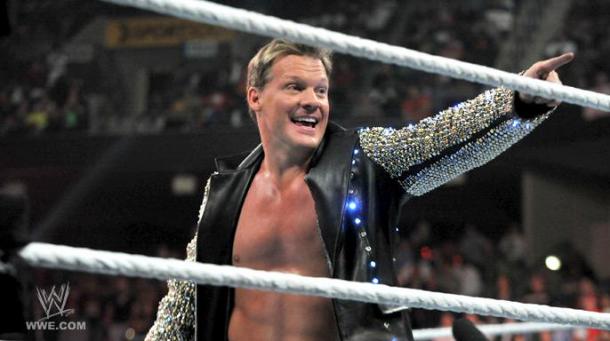 After leaving the WWE again for the second time to focus on band commitments with Fozzy, he returned on the 2nd January 2012. The vignettes that accompanied his return were eerie and fans assumed they would be hyping the return of a heel sadistic Chris Jericho. This was the opposite, Jericho returned to a huge positive fan reaction and milked every ounce of it without speaking or competing which gradually began to annoy the fans. This all led to the Royal Rumble and Jericho announcing that at the event it will be the "end of the world as you know it". This sent chills down the spine of the audience.
This is a classic heel moment simply due to the fact Jericho controlled the audience after knowing that because of his time spent in the WWE he would only get a positive reaction. Jericho used this reaction and changed it into a heel segment which if you look back on you can see how irritating his return was. Well done Jericho, well done.
Are there any moments left off this list? Do you agree? Leave your comments in the section below.