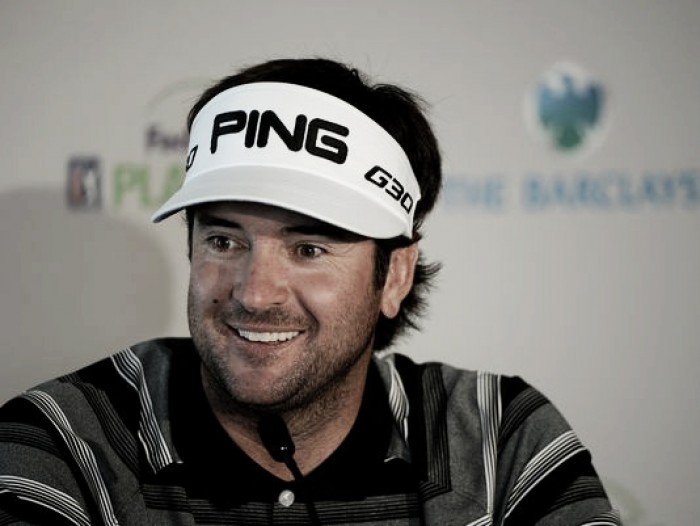 While the withdrawal of the "Big Four" in the Olympic Golf Tournament has taken away some of the appeal of the sport's reintroduction to the Olympics, plenty of big names remain in the Olympic field, each one vying for an Olympic medal.
Leading that field will be the sixth-best player in the World - America's Bubba Watson, one of two Americans in the top 3 in the Olypmic Field. The other is Rickie Fowler. America has four players in the top 10 as they look to secure a couple of medals in the men's golf tournament. However, not even a month removed from winning his first major, Sweden's Henrik Stenson is another favorite for the gold, and he will be intent on spoiling America's chances at claiming the top spot. Those three are the favorites to land a podium spot at the end of the four-round competition, but there are plenty of other players in the 60-player that could challenge the favorites.
Watson, Fowler, and Stenson are favorites
Although he is the top seed in the tournament, Bubba Watson will need to improve his play as of late, which has been disappointing to say the least. Watson has put in just 3 Top 10 performances in his 14 events this season. He hasn't recorded an under-par finish in his previous eight events, although he has a decent chance in the ongoing Travelers Cup, where Watson boasts a 5-under-par heading into the final round. A two time Masters-winner, Watson hasn't played like it of late. Although a weakened Olympic field increases his chance at medaling, Watson needs to improve his play in order to do so.
America's next best hope is the World #7 player in Fowler. However, Fowler has also been undergoing a major slump. In 19 events played this season, Fowler hasn't made the cut in five of them, recording just one Top-3 finish. He hasn't won an event this season. In his past six tournaments, dating back to June 5, 2016, Fowler has averaged a 2-over par score. His last solid tournament came on May 8th, when he finished fourth with a 7-under at the Wells Fargo Championship. He hasn't been good recently, and there is no denying that. He's expected to contend for a medal, but with the play Fowler has produced recently, don't bet on that.
Henrik Stenson, #5 in the world, is technically the second seed in the tournament, but he has played the best of any player in the Top 3. He won his first major in record setting fashion on July 17, and followed that up with a very solid -7 performance at the PGA Championship on July 31st. He hasn't produced an over-par performance since May 15. He is no doubt the hottest player in the top 3 entering the tournament, and he will look to capitalize as he aims for the gold in Rio.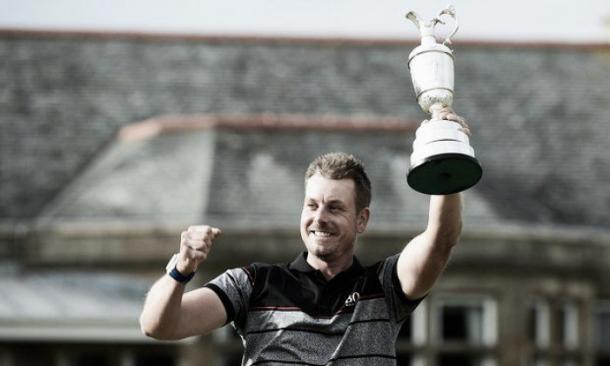 Reed and Kuchar are interesting Amercian underdogs
Ranked #7 and #8 in the field respectively, Patrick Reed and Matt Kuchar are intriguing dark horses to land on the podium at the end of the golf competition in Rio. Reed has been doing well as of late, finishing under par in eight of his past ten tournaments. He doesn't have a victory this season, but he has produced two second-place finishes and has been hot recently. He was -6 at the recent PGA Championship, good for a 13th place finish in a tournament filled with absurdly low scores. One could argue that Reed has done better than both Watson and Fowler this season, so he might take the field by surprise.
Although Kuchar thought the tournament was a team event, he will be a contender for a medal in Rio. Kuchar has done very well this season, making the cut in 19 of 21 events. However, one of those cuts came in the PGA Championship, not exactly the boost he wanted coming into Rio. However, the week before, Kuchar had a Top-10 finish in the RBC Canadian Open with an excellent -9 score. He will look to represent America on the podium.
Pair of Brits, Spaniards, also challengers for medals
Ranked fourth and fifth in the tournament, a pair of British golfers in Danny Willett and Justin Rose. Willett has struggled recently with performances of +5, +7, and +9 in his three most recent tournaments. He was cut in the tournament before that. He hasn't produced a good performance on the course since his -5 score won him the Masters on April 10th. He's only made par in 2 of his last seven tournaments, but Willett should still contend for a medal in this watered-down Olympics field.
A recent strong performance from Rose at the PGA Championship helped him break a string of three consecutive over-par performances heading into the Olympics. He has finished in the Top-3 just once in his 15 events this season, making a potential medal finish seem unlikely. But, once more, Rose will not be dealing with the likes of Jordan Spieth, Dustin Johnson, Jason Day, and Rory Mcllroy, increasing his chances for a medal magnanimously.
A pair of Spaniards have their eyes set on the podium as well. Sergio Garcia did not make the cut at the PGA Championship, but he finished in the Top 10 in his previous three tournaments including one victory. It's been an up and down season for Garcia. He has been over-par six times and under-par seven times. He hopes to have one of his 'up' performances in Rio.
Rafa Cabrera Bello is the other Spaniard looking to give his country an Olympic medal. With only two Top-10 finishes this season, Bello is a big long shot for a medal, but he still has a chance, especially after his recent solid performance in the PGA Championship. He hasn't been in the Top 30 of a tournament since the Masters, but like every competitor, he looks to take advantage of a weakened field to claim an Olympic medal.
The tournament begins on August 11th.