 Later on this afternoon, the team final of one of the most heavily anticipated events amongst United States fans will be taking place; the Women's Gymnastics team finals. The Rio de Janiero 2016 Olympics opened the Women's gym with podium training and qualifying. The podium round, which went unscored, went well, and all looked good for the team qualification.
U.S. dominance continued in qualifying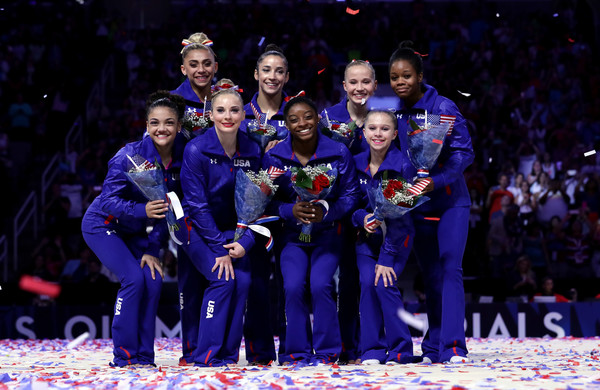 During the qualifying round, was the first look gym fans had at team USA since the Olympic Trials. It was as good as, if not even better than expected. The United States dominated the competition, leading by almost ten points.
In a sport where one routine is typical worth between 14-16 points each, it was quite a significant lead. The United States team led by Simone Biles, along with team captain Aly Raisman, returning all-around gold medalist Gabby Douglas and two first time olympians in Madison Kocian and Laurie Hernandez each qualified for an event final.
The United States not only is very deep, but very talented at the top. Kocian slightly beat out Russian Aliya Mustafina for the best bars routine at qualifying with a 15.87. Simone Biles would qualify at the top of vault, floor and beam with scores of 16.05, 15.73 and 15.63.
All-around, the United States earned 185.238 points, with Biles coming in first individually contributing 62.366 of those while contributing on all four events.
Simone Biles may be perfect, but bars aren't her best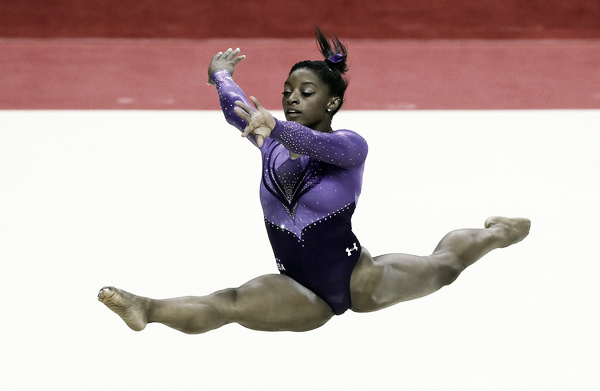 Simone Biles is undoubtedly the best athlete in Women's gymnastics. She is the women's version of Kohei Uchimura. Yet she does have one big weakness relative to her other events; uneven bars.
In what was slightly surprising, Simone Biles finished with an even 15 on uneven bars in qualifying, which was good enough for only 14th amongst all the gymnasts in Rio.
In order to make the top eight and qualify for the event finals, she would have had to earn at least a 15.3 on bars. In order to not get two-per-country forced out, she would have had to surpass Gabby Douglas's 15.766 in qualifying.
The good news, is Simone Biles isn't competing against the Russian or Chinese teams by herself. Madison Kocian had a great bar routine earning a 15.87, good enough for the first position. Gabby Douglas also had a great qualifying as well with the aforementioned 15.766 behind only Kocian and Aliya Mustafina (15.833) of Russia.
The success of Kocian and Douglas on bars won't be make or break on the team final with Simone and the rest of the team's dominance on the other events, however it will certainly be a big part of how much they win by.
Behind United States, competition will be very tight
Once you get passed the dominance of the United States at the top, the competition for the Silver and Bronze medals will be remarkably tight.
China, Russia, Great Britain and Brazil all finished within 1.25 points of each other. The difference between the second spot and fifth spot in the final later tonight will certainly look to rival that.
The Russians are always threats, and after winning the silver in London in 2012 with the help of returning gymnast Aliya Mustafina, the Russians will be competing for the Silver or Bronze again later today. The Russian team also has a couple of stars in Seda Tutkhalyan and Maria Paseka ready to compete, and it should make for an intriguing meet for them.
Also competing for a top medal will be the Chinese team. The Chinese team will feature bars master Fan Yillin, Shang Chunsong who will have strong beam and floor routines, as well as Wang Yan who had a decent qualifying.
A couple of teams will need to be a little better
Two more teams who only need a slight boost from qualifying to medal are the home-town favorite Brazilians and the emerging team from Great Britain.
The Brazilians had a nice qualifying lead by Rebeca Andrade, who would have finished with the Bronze medal due to the two per country rule after finishing behind Simone Biles, Aly Raisman and Gabby Douglas in the all-around standings. Flavia Saraiva will also be a threat for Brazil after she had an excellent qualifying round as well. Daniele Hypolito will also be a name to watch for Brazil, particualarly on floor, while Jade Barbosa will have to make up a little bit of ground to get her team in medal position.
The Great Britain team led by the Downie sisters of Becky Downie and Ellie Downie will also be a threat for a medal. It could be said that had Ellie not gotten injured the Britains would have qualified much higher as Ellie had to take a reduced score on floor. If she can compete to her full capabilites as is likely, don't be surprised if the Great Britain team which also features Claudia Fragapane and Amy Tinkler finishes with a medal.
The outsiders who have little chance
The final three teams competing for a medal are Germany, Japan and the Netherlands.
Japan, who finished with a gold in men's does not have a chance to double up on golds, and likely won't even come away with any medal on the women's side today.
Germany is a team who might be interesting to watch on Uneven bars, with two strong bars artists in Elisabeth Seitz and Sophie Scheder. Beyond bars though, they don't look to make too much of an impact on the standings, and the American and Russian duos of Kocian/Douglas and Mustafina/Daria Spiridonova still performed better than the German pair.
The Netherlands are resting their hopes on all-around gymnast Eythora Thorsdottir and beam specialist Sanne Wevers to have even the slightest chance of a medal today.
One of the best women's gymnastics pools ever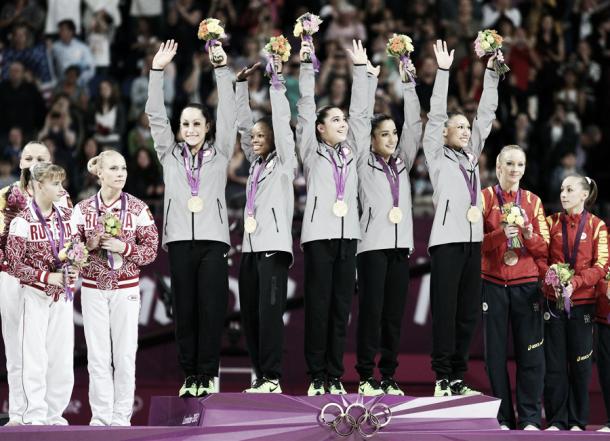 London in 2012 was headlined by a battle between the United States and Russia for gold, and a battle between China and Romania (who actually failed to qualify this cycle) for Bronze. Outside of those four teams, there wasn't any real competition.
Meanwhile, outside of the near-certain United States gold medal that everyone has come to expect, it's going to be great gymnastics, and should come down to the wire for who will get the Silver and Bronze medals.