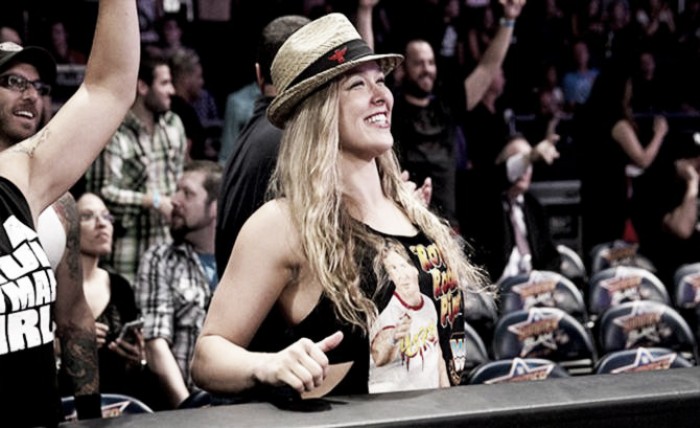 Despite losing her last two appearances in UFC, Ronda Rousey still draws interest from WWE. According to a report from NoDQ.com, the company still wants to sign the former UFC Women's Bantamweight Champion. The report refutes the notion that the company's interest waned after her loss at UFC 207, feeling Rousey had been exposed. On the contrary, those in WWE feel Rousey is still a major draw and a top superstar.
A brief but impactful career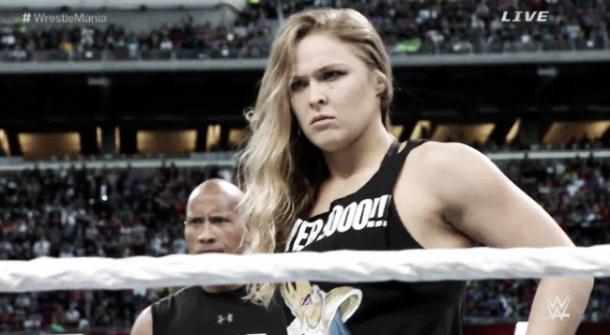 Rousey signed with UFC in November 2012, becoming the first women's fighter to do so. She won her first six fights in the promotion, all Women's Bantamweight Title defenses. Rousey's victories came in dominant fashion. Only one of the six victories lasted past a minute, let alone the first round, her UFC 168 defense against Miesha Tate. In a stunning upset, Rousey lost her title 59 seconds into the second round to Holly Holm at UFC 193. Rousey returned to the octagon on December 30 at UFC 207. She lost via knockout 48 seconds into the first round to defending champion Amanda Nunes. Rousey announced her retirement shortly after the fight.
While still the undefeated Bantamweight champion, Rousey appeared at WrestleMania 31. She joined The Rock in the ring during a segment with Triple H and Stephanie McMahon. Rousey teased locking McMahon in an armbar and then threw both Helmsley's from the ring teasing a future confrontation down the line. Following the interaction, rumors of a match featuring all four in some form or another began to circulate.
Not the first fighter to make the jump.
If she makes the jump from legitimate to simulated fighting, Rousey would join the likes of Dan Severn, Ken Shamrock, and Matt Riddle among others to make the jump to pro wrestling. Brock Lesnar was also UFC Heavyweight Champion before returning to WWE in 2012. Rousey is also a known wrestling fan, with her "Rowdy" nickname inspired by WWE Hall of Famer "Rowdy" Roddy Piper.