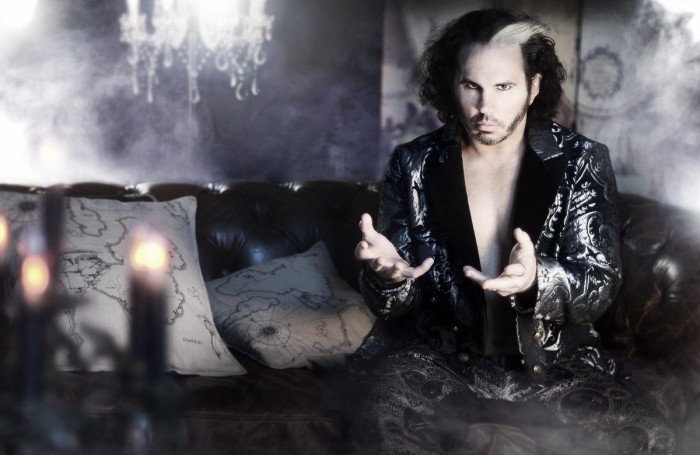 With the Hardys and Impact Wrestling still fighting over who has the rights to the "Broken" gimmick, two of the parties involved spoke on the issue. Impact Wrestling Executive Producer Jeff Jarrett spoke with WrestleList.com about the ongoing legal battle:
I always take the high road because there is legal squabbles or potential legal squabbles but I have said this to a couple of outlets, and I say this with very broad strokes – I am from Nashville so I am around music which is intellectual property and I have been in the business 30 years. Intellectual property laws are very simple, there are two sides to it; there are publishers and the writers, then there are the performers as well. Jeff Hardy has been one of my best friends for 20 years, you can look on my social media and their social media, and we take family vacations together but business is business. So when it relates to IP it's real simple, there is a publisher who owns the property, there is a writer who gets credit and can monetize it, then there is the performers. There is no question that Broken Matt and Brother Nero's performances were off the charts good. But when it comes to ownership to me it's almost a silly squabble, it's never been in question. Impact are the owners.
Jarrett's comments mirrored the long-held stance from Impact Wrestling's side of things, that the company owns the rights to the gimmick since Matt and Jeff Hardy created the persona while employed by the Nashville-based promotion.
Reby takes to Twitter again
Matt's wife Reby wasted no time responding to "Double J's" comments, tweeting this out:
Stop doing stupid interviews before I release your drunk texts & the DUI records that somehow haven't gotten out WAIT OOPS. Don't say you wanna be done with drama in a quiet manner & then have company stooges like Jeff & Dutch [Mantell] give interviews spewing BS. If the issue was as simple & cut/dry as these morons are trying to make it seem, I wouldn't have been out here fighting for my family. Truth is TNA can't afford to go to court over this, so they're going to downplay it to anyone who will listen & lie to look powerful. Money is power. Never forget that.
Helms Adds His Comments
Recently released Impact Wresting agent and manager Shane Helms, a longtime friend of the Hardy's, also chimed in on the ongoing situation, specifically focussing on the "King of the Mountain's" longstanding friendship with "The Charismatic Enigma":
https://twitter.com/ShaneHelmsCom/status/877942614917435392
"Broken" Dispute
Matt and Jeff left Impact in February 2017, after both sides failed to come to terms on a contract extension. Less than a week later, the Hardy's popped up at Ring of Honor's (ROH) "Manhattan Mayhem" show at Hammerstein Ballroom. The two showed up in their "Broken" personas and beat The Young Bucks for the ROH World Tag Team Championships. Shortly thereafter, Impact's parent company Anthem Sports issued a cease and desist order to Ring of Honor, ordering ROH and pay-per-view providers of their 15th-anniversary show not to make any mention of the "Broken" gimmick. The Hardy's made two more title defenses as simply "The Hardys" before losing the titles back to the Bucks in a ladder match at Supercard of Honor XI.
The next day, the Hardys returned to WWE as a surprise entrant in a four-team ladder match at WrstleMania. They competed under their "Team Xtreme" personas from the Attitude Era. They beat Karl Anderson and Luke Gallows, Big Cass and Enzo Amore, and Cesaro and Sheamus to win the RAW Tag Team Championships, and held them for two months. As of this piece, the two sides are still mired in this legal dispute. Judging by these comments, the squabbling is far from over.