 The Brooklyn Nets came into Monday's game on a two-game win streak with exciting victories against the Phoenix Suns and the Utah Jazz. Unfortunately for the Nets, the streak ended there. The Los Angeles Clippers were too much for Brooklyn to handle and they cruised to a 105-95 victory at home.
With their win, the Clippers have jumped to a 39-20 record to go along with a now two-game win streak. Meanwhile, the Nets fall to an abysmal 17-43. However, neither team quite played like their record indicates.
Nets Got Clipped
The first half was a competitive game. The usual suspects, Thaddeus Young and Brook Lopez, stayed quiet in the first half. Lopez had 6 points and Thad notched 4 buckets. Wayne Ellington started the game off hot for Brooklyn, scoring 10 points early. He wouldn't stay long, however, as he ran into DeAndre Jordan on a screen and left the game with a potential concussion. Brook Lopez decided to step up in his absence. After halftime, Lopez had 13 points in the third quarter alone. Thad only managed to contribute 8 points in the quarter. Recently signed D-League star Sean Kilpatrick did not put up any stats in tonight's game for the Nets. He has nine more days to prove himself worthy of a long-term contract.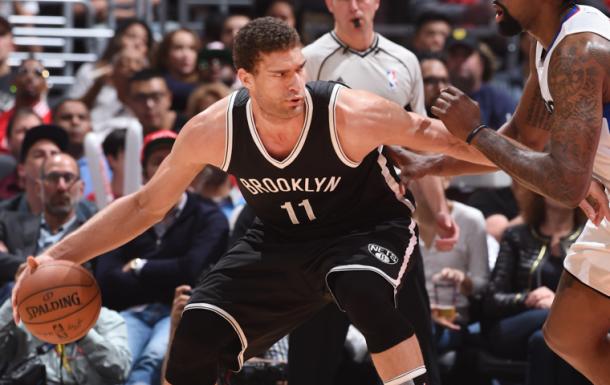 Jamal Crawford was the personal executioner for the Nets. He finished with 26 points off the bench for Los Angeles. Former Net Paul Pierce had a mild game. The 38-year-old had 8 points and 5 rebounds. NBA all-star Chris Paul had a big night with 23 points, 12 assists, and 6 rebounds. Lopez tried to battle back and managed to put up a valiant effort with 25 points and 10 rebounds but it wasn't enough. Young, on the other hand, remained quiet and finished the night with a humble 9 points but a solid 11 rebounds. Bojan Bogdanovic had 19 points and 6 rebounds. Donald Sloan continued his reign as starting PG, finishing with 10 points, 4 assists, 3 rebounds, and 2 steals. Brooklyn's bench combined for only 19 points on the night. 8 for Markel Brown, 6 for Shane Larkin, and 5 for Thomas Robinson.
4th Quarter Collapse
Tonight's game was an all too familiar sight for Nets fans. The team showed potential and sparked at times but faded quickly in the fourth. The started the 4th with 0-6 shooting while the Clippers came out hot and scored 11 points. None of the players could contribute solid offensive performances in the quarter and Los Angeles walked all over them.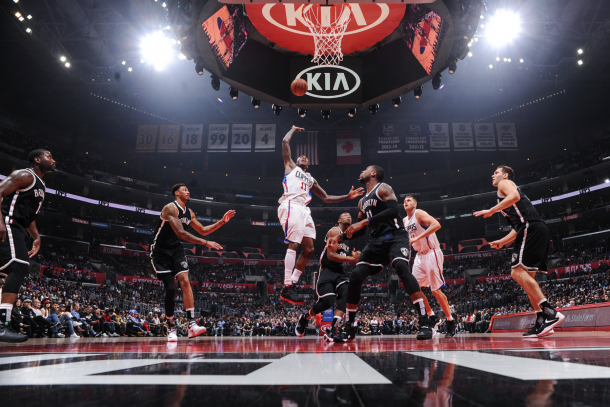 One of the myriad but most common issues with this Brooklyn squad is consistency. Some games are total blowouts, some are solid wins, and some are frustrating defeats like tonight. The key is to find what formula is necessary to make every game a "solid win." If the Nets can find that niche, there might just be a few more smiling faces on the streets of Brooklyn.
Up Next
The Nets continue their western road trip with a game against the Los Angeles Lakers on Tuesday night.
As for the Clippers, they'll be facing off against the Oklahoma City Thunder on Wednesday.