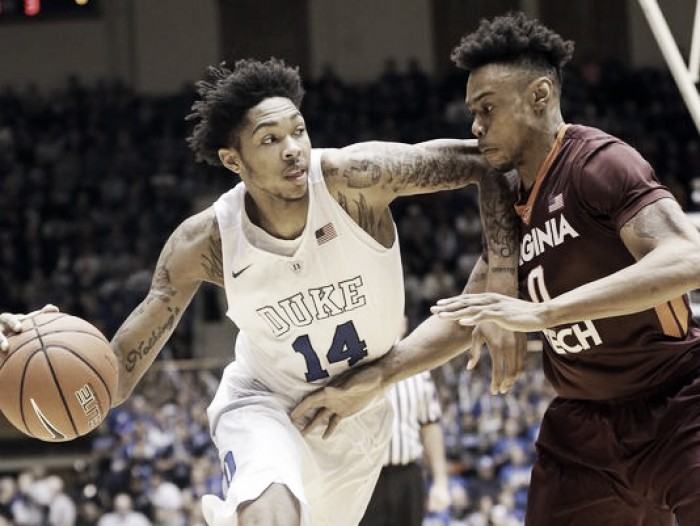 BROOKLYN, NY— The Los Angeles Lakers surprised few, selecting Brandon Ingram No. 2 overall in the 2016 NBA Draft.
Franchise player
Ingram is a one-and-done swingman out of Duke University, and he is thought to be one of two franchise cornerstones in this draft. He has drawn comparisons to Tracy McGrady and Kevin Durant. An ultra-long offensive savant, Ingram should give the L.A. Lakers the scoring punch and high usage player it needs to take steps back towards competitiveness.
Ingram is 6'9" with a 7'3" wingspan and that could eventually make him an elite defender if he puts his mind to it. NBADraft.net uses one of his comparisons as Tayshaun Prince, but every indication is that such is really just a defensive comparison for him because he has the ball skills to average 20 points per game.
Ingram has the shooting range necessary to step out behind the arc, and he is exceptional at getting to the rim and drawing contact. He is really the whole picture offensively.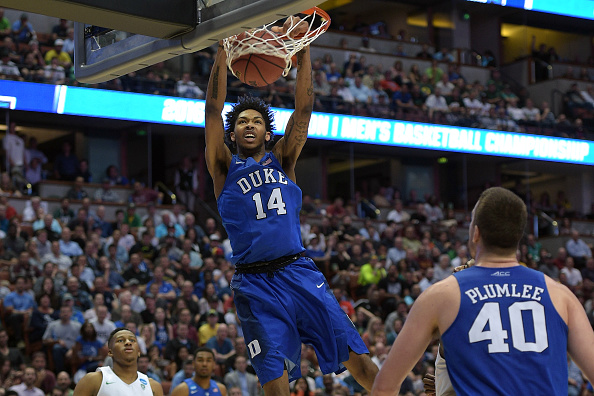 Ingram to develop muscle
But Ingram is still a little raw, at least physically.
He is just 196 pounds and really has to spend some time in the weight room. Some of that bulk will come with age, but Ingram most certainly needs the bulk and maturation. Then again, Kevin Durant has looked like a matchstick most of his NBA career and it has hardly held him back.
And that is the thing: Ingram packs enough natural gifts and talents that being a little on the thin side should scare no teams off. He has a lot to learn and will need to become better at creating for teammates, but he has time to learn and the Lakers are not anywhere close to contention yet.
Ingram becomes the player that L.A. can focus its rebuild around at this point, and Jordan Clarkson, Julius Randle and D'Angelo Russell will help form a very young but talented starting-5 in purple and gold. What Ingram becomes is the highest usage player and No. 1 option on a team that will look for further help in free agency. The Lakers have stocked the shelves a little with young talent, but Ingram is the blue chip prospect to put this altogether and give first-year coach Luke Walton a lot to work with, especially on offense.