 Kevin Durant has chosen the Golden State Warriors over the Oklahoma City Thunder and a number of other NBA teams in free agency. While this move has direct consequences for both the Thunder and Warriors, it affects much more than just those two teams.
Andrew Bogut trade rumors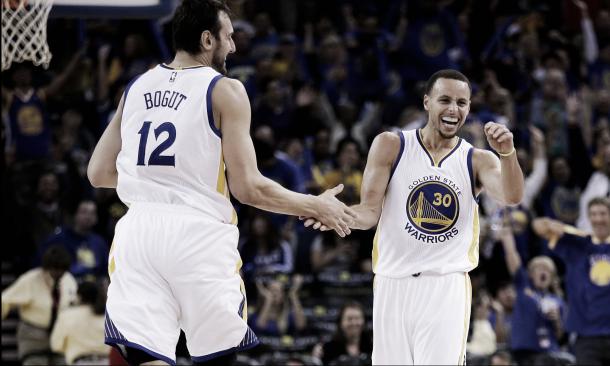 While Andrew Bogut isn't the biggest name involved, as a result of the Kevin Durant deal with Golden State, he will be moved. There is already a rumor that he's going to be traded to the Dallas Mavericks. Bogut was the starting center for the Warriors last season before getting injured in the NBA Finals vs. the Cleveland Cavaliers. He was also a part of the championship team the year before, when the Warriors beat the Cavaliers.
Western Conference favorites
Similar to this past season, the Golden State Warriors are now the big favorites to land the one seed and make it to the NBA Finals for the third straight time next season. Many of the Western Conference's top teams will be chasing the Warriors next season, meaning there could be an influx of moves from other contending teams.
Russell Westbrook rumors
It was rumored earlier today that if Russell Westbrook would not sign an extension without Kevin Durant, that the Thunder will consider moving Westbrook in a trade before his contract expires following next season. Westbrook, one of the league's best point guards would certainly aid the Thunder's rebuild by drawing a huge package from any interested team. A top team in need of a point guard or that may be one piecce away could look to acquire Westbrook as early as this offseason.
Eastern Conference making moves
Even though Durant stayed in the Western Conference, the move also impacts teams in the Eastern Conference as well. The Cavaliers now know that the team they are likely going to meet in the NBA Finals if they get there again has added one of the game's best players. The market will also start to flow more smoothly, and a team from the East looking to improve could look to improve by acquiring players like Westbrook or Bogut.
Shoe companies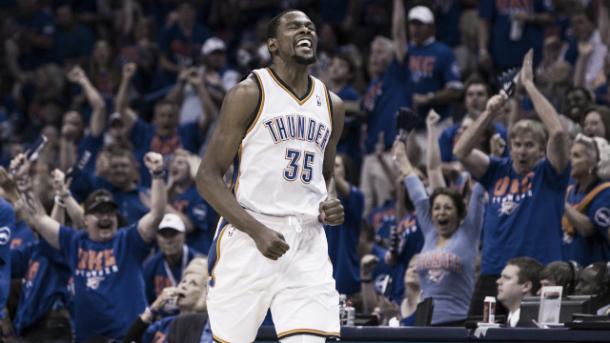 It's been rumored that the Durant signing may have been part of a ploy by Nike to undermine Under Armour's campaign with Stephen Curry. Kevin Durant's image in Golden State might outshine Curry's, and Nike is hoping the move could help increase their fan base.
The Kevin Durant signing goes much bigger than just Golden State, Durant and Oklahoma City. Some of the impacts seen as a result of the signing we many not ever find out.