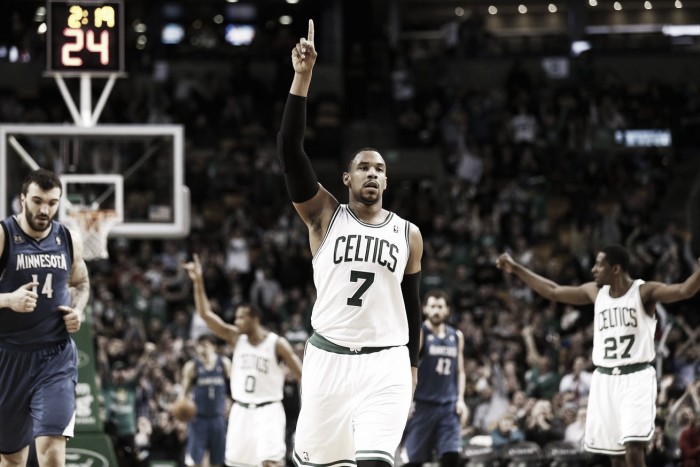 The Toronto Raptors made a move to add depth to their frontcourt with the signing of unrestricted free agent and former Boston Celtics forward Jared Sullinger. It was reported by Adrian Wojnarowski of Yahoo! Sports that the 24-year-old Sullinger agreed to a one-year, $6-million deal today.
Sullinger was originally a restricted free agent but general manager Danny Ainge of the Boston Celtics decided to decline Sullinger's qualifying offer, making him an unrestricted free agent. The move comes in after the Celtics signed Al Horford to a four-year, $113-million contract, thus Sullinger's minutes would've taken a major hit.
Wojnarowski also reported that Jared Sullinger met with general manager Masai Ujiri on Sunday and a deal is expected today. Sullinger also tweeted that "We the North #0" to confirm the reports.
Ujiri makes the signing of Sullinger after losing big man Bismack Biyombo to the Orlando Magic. Adding Sullinger gives the Raptors an offensive threat down low in the post. At 6'9", 260 lbs, Sullinger has the ability to play small ball as well as step in and provide a big body down low to stop easy baskets happening to the lane. In 23 minutes a game, Sullinger averaged 10.3 points, 8.3 rebounds and 2.3 assists per game.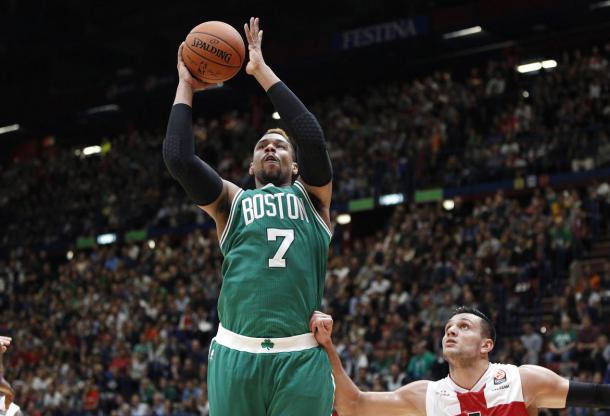 Decisions, Decisions
The starting power forward position remains up in the air as Luis Scola, Patrick Patterson both shared it last season. Head coach Dwane Casey will have options to go with as it is still unclear if Jared Sullinger will start for the Raptors. However, he did start 73 games with the Celtics last season and with an offensive skill set to play big and stretch the floor, the Raptors are indeed following their identity in finding two-way players.
The Raptors look to continue their franchise's best season last year, to the 2016-17 season. The Raptors set franchise records in wins with 56, 32 wins at home, 24 wins on the road and a first ever Eastern Conference Finals appearance.