 Australia has yet again proven that they a force to be reckoned with on the basketball court. They came into the game off a huge 25 point win over Venezuela. Lithuania, on the other hand, recently suffered two big losses by way of Croatia and Spain. Today's match didn't go any better for them.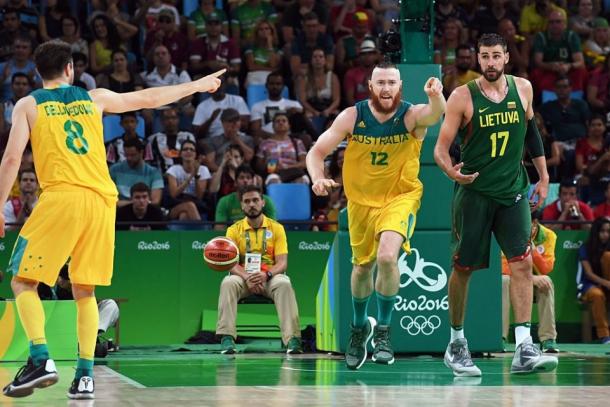 Lithuania never stood much of a chance in the matchup. Australia is extremely effective in many different places on the court. Their defense routinely holds back opponent's scoring and helps to force bad turnovers from the other team. In addition, they have a powerful offense and a great floor leader in Patty Mills. The Aussie's scoring can come from mid-range, down low, or even beyond-the-arc. Behind the United States of America, they might just be the strongest team in the tournament.
Unstoppable Aussies
The game was determined by a deadly combination of Australian prowess and Lithuanian weakness. Australia used their strong offense, particularly from their guard combo of Matthew Dellavedova and Patty Mills, to tear their way past an ailing Lithuanian defense. Lithuania, like many other teams that have faced the Aussies, committed a series of ugly turnovers which led to easy points on the other end of the court. They had 13 turnovers by halftime. Australia had nine in the entire game.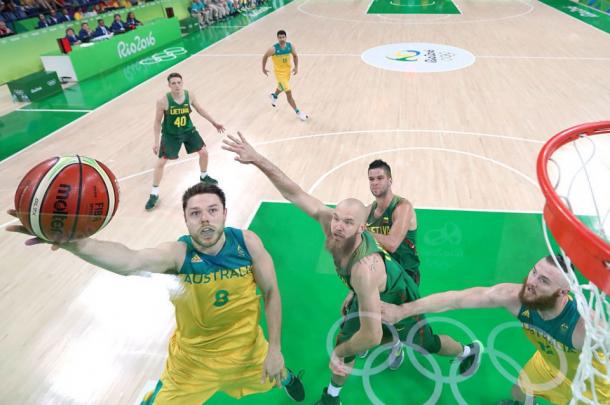 At the start of the third, Lithuania showed some promise and even the potential for a comeback. However, the strong and unflinching defense of Australia was able to stop them from ever gaining serious traction. Lithuania couldn't find their offense and watched as their Olympic dreams slowly fell away from them. Australia strolled past them and move on to the semifinals.
Key Performances
Patty Mills, as usual, lead his team in scoring. He finished the game with 24 points and was the spark for his team's offense. Andrew Bogut and Aron Baynes continued their dominance in the paint. Bogut had only six points but grabbed seven rebounds and six assists. His defense was even more vital for the victory. Baynes contributed more on the offensive end, finishing with 16 points and five rebounds. Dellavedova, of the Milwaukee Bucks, managed to score a solid 15 points. Joe Ingles was helpful with 10 points and five assists. The scoring was clearly equally spread around the Aussies and they had multiple scoring options throughout the whole game.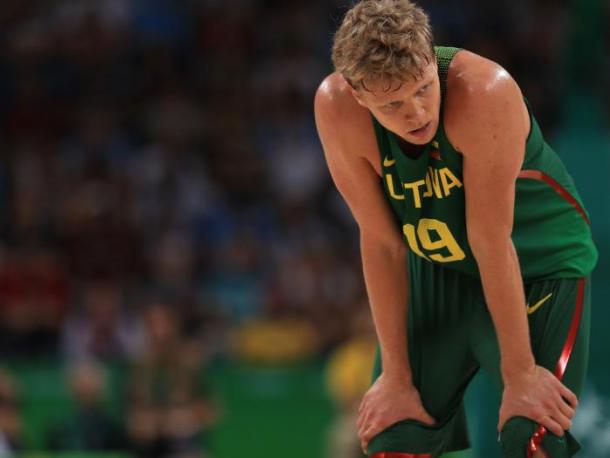 It was a much quieter game for the Lithuanians. Their top scorers were Mantas Kalnietis and Antanas Kavaliauskas, both with 12 each. Kalnietis also finished with five assists. Jonas Valanciunas, of the Toronto Raptors, had a poor offensive performance for his team. He finished with only five points but did manage to get eight rebounds. Usually, he's a much stronger offensive contributor. Domantas Sabonis, drafted and then traded to the Oklahoma City Thunder back in June, was barely active in the game. He played 13 minutes but scored only a single point and caught four rebounds. Thunder fans will have to hope that this was just a bad day for the rookie and not indicative of anything else.
Next Up
The Australian Boomers will head to the semifinals in their quest to acquire a medal in basketball. They will face the winner of tonight's match between Serbia and Croatia.