1.) Boston Celtics: Markelle Fultz PG Washington Huskies
Fultz seems to be the clear choice for the number one selection in the draft given Lonzo Ball's requests to be a Laker. Fultz is by the far the most dynamic player in the draft with his abilities to defend and get to the basket.
2.) Los Angeles Lakers: Josh Jackson SF Kansas Jayhawks
Despite wanting to be a Laker, Lonzo Ball will be passed by the purple and gold and they will instead take the stud freshman Josh Jackson who will make an immediate impact on a roster that needs a solid small forward.
3.) Philadelphia 76ers: Jayson Tatum SF Duke Blue Devils
The 76ers have plans to run Ben Simmons as their hybrid point guard, like LeBron James, meaning they will need a true small forward who can shoot the ball. Look no further than another breakout freshman, Jayson Tatum, who proved in the tournament that he is NBA ready.
4.) Phoenix Suns: Jonathan Isaac SF Florida St. Seminoles
Lonzo Ball will continue to fall in the draft as the Phoenix Suns will select Isaac from FSU who will fill their current whole at the three position and give them valuable minutes his rookie year and soon develop into a future star.
5.) Orlando Magic: Lonzo Ball PG UCLA Bruins
Finally, Ball will be taken by a Magic team still trying to find their identity. With a good front court of Serge Ibaka and Nikola Vucevic, Ball will round out a young starting lineup and potentially turn them into a playoff team.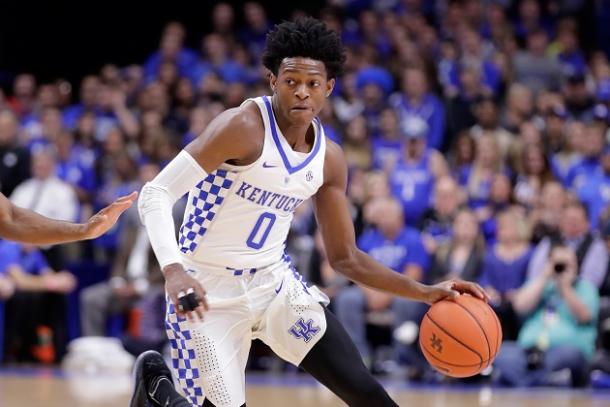 6.) New York Knicks: De'Aaron Fox PG Kentucky Wildcats
Fox will drop into the Knicks' lap and will be their team's franchise point guard as Derrick Rose continues to battle with the injury bug. Fox proved in the tournament how good of a scorer he is and the Knicks need someone to take the pressure off of Carmelo Anthony.
7.) Sacramento Kings: Dennis Smith PG N.C. State Wolfpack
Easily one of the most athletic players in this draft class, Smith will provide the Kings with initial scoring off the bench and develop into their go to guy on offense and also a lockdown defender on the other side of the ball.
8.) Minnesota Timberwolves: Malik Monk SG Kentucky Wildcats
Monk is the best shooter in the draft and the Minnesota Timberwolves will be set for the future with Kris Dunn, Andrew Wiggins, and the drafting of Malik Monk. Watch for them to be a playoff contender in the near future.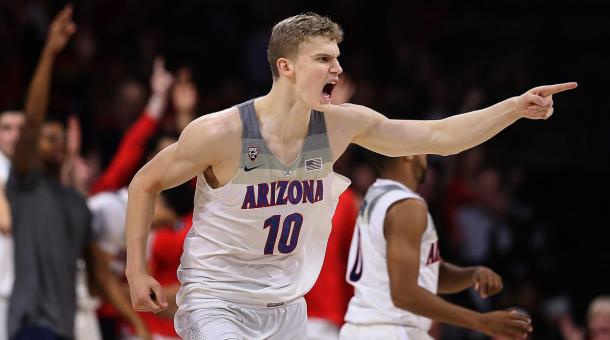 9.) Dallas Mavericks: Lauri Markkanen PF Arizona Wildcats
The first big man taken in the draft will be the talented Fin from AZ. An aging Dirk Nowitzki only has a few more years in the league left and this is a perfect time for Markkanen to start being groomed to take over that position.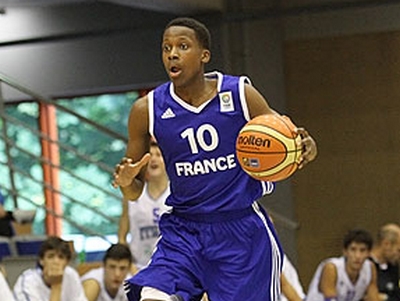 10.) Sacramento Kings: Frank Ntilikina SG International
The most talented international player will add depth to the King's young guards and Ntilikina has the potential to be a sleeper in the NBA and make a big splash when he starts playing good minutes for the Kings.
11.) Charlotte Hornets: Justin Jackson SF North Carolina Tar Heels
The Hornets are a team in desperate need of a good young player to help Kemba Walker on offense. Jackson, the ACC Play of the Year, can relieve Kemba of some of the work with his deep threat and strong on ball defense.
12.) Detroit Pistons: Harry Giles PF Duke Blue Devils
Another young freshman declared for the draft, Harry Giles is a rare breed of size and speed. The Detroit Pistons need a solid big man to compliment Andre Drummond. Giles will most likely start on the bench but provide quality rookie minutes.
13.) Denver Nuggets: OG Anunoby SG Indiana Hoosiers
Anunoby might have the purest jumpshot in this years draft class, his combination of defense and ability to shoot will give the Denver Nuggets a good player at the three position for a long time.
14.) Miami Heat: Zach Collins C Gonzaga Bulldogs
Collins dominated in the Bulldogs' semifinal matchup against the Oregon Ducks with six blocks. The big rim protector will continue blocking shots under Hassan Whiteside, another excellent center who defends well.
15.) Chicago Bulls: Miles Bridges SF Michigan St. Spartans
Bridges is another talented freshman with tremendous potential, he averaged around 17 points per game for the Spartans and will look to continue scoring the ball for a Chicago Bulls team likely to lose Jimmy Butler.
16.) Portland Trail Blazers: Terrance Ferguson SG International
Ferguson is another great shooter in this draft class and playing overseas, he shot about 45 percent from within the three point line, good enough number for the Portland Trail Blazers to add him to a good backcourt.
17.) Indiana Pacers: Kostja Mushidi SG International
Mushidi had a good showing at the 2017 Hoops Summit and will play well in a strong Indiana lineup, look for him to take sometime to adjust to the speed and strength of NBA play.
18.) Milwaukee Bucks: Isaiah Hartenstein C International
At best, Hartenstein could turn into a Kristaps Porzingis with similar frame and ability to shoot from beyond the arc. He needs to work on his quickness but the Bucks need a dual threat center.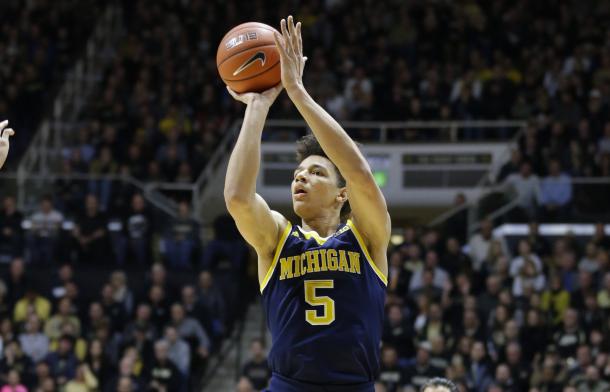 19.) Atlanta Hawks: D.J. Wilson SF/PF Michigan Wolverines
Wilson really came on for Michigan in the tournament and made a good case for himself as an NBA prospect, the Atlanta Hawks are a solid team that good use depth in his position. Look for them to add Wilson who could potentially play good minutes for the Hawks.
20.) Portland Trail Blazers: Jarrett Allen C Texas Longhorns
The Trail Blazers are in desperate need of an impact center, Allen has played well at UT and will continue to try and prove himself in the NBA as a big scoring center.
21.) Oklahoma City Thunder: Ivan Rabb California Golden Bears
Rabb was supposed to be an amazing freshman out of high school and shock the nation. Unfortunately, he had a tough time adjusting to college ball and took another year. He is finally ready to show he can make it in the league.
22.) Brooklyn Nets: John Collins PF Wake Forest
Collins played very well against good competition, he averaged just under twenty points for the Demon Deacons and the Nets need more big men that can get to the basket and score from the post.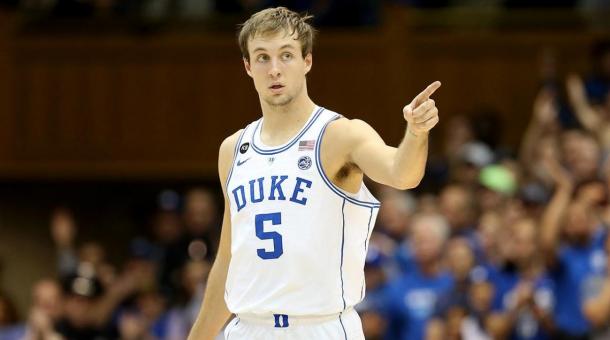 23.) Utah Jazz: Luke Kennard SG Duke Blue Devils
Kennard is either shooting the lights out of the place or not making any of his shots, he is very unpredictable. The Utah Jazz will take a chance on a high risk, high reward player in Kennard.
24.) Toronto Raptors: Monte Morris PG Iowa St. Cyclones
Morris is another player that really stepped into the spotlight during the tournament leading a good Iowa St. team to a first round win before losing to a very talented Purdue team.
25.) Orlando Magic: T.J. Leaf PF UCLA Bruins
Leaf and Ball dominated the PAC-12 all season and both will be dearly missed next season. Leaf played very well for the Bruins, scoring clutch baskets and showed how good his on ball defense was when the game was on the line.
26.) Brooklyn Nets: Caleb Swanigan C Purdue Boilermakers
Swanigan proved he was one of the best big men in college basketball during the tournament, the issue is, will he be able to adjust to the speed at which professional basketball is played? He has the strength already but that only gets you so far.
27.) Portland Trail Blazers: Justin Patton C Creighton Blue Jays
Patton will lock up the Trail Blazers big man positions for years to come. He dominated in college and is now ready to play some big boy ball.
28.) Los Angeles Lakers: Bonzie Colson PF Notre Dame
Colson has been ole reliable for the Irish and will look to continue knocking down his signature elbow jumpers for the Lakers.
29.) San Antonio Tyler Lydon SF Syracuse Orange
Lydon is another great SF in a deep draft. He will provide the Spurs with a good backup role to Kawhi Leonard.
30.) Utah Jazz: Bam Adebayo C Kentucky Wildcats
Adebayo showed the nation his size against the likes of UCLA and Carolina, two teams full of future NBA players. He will round out the first round by heading to Salt Lake City.