 We've heard this song already. The Cleveland Cavaliers, according to ESPN's Adrian Wojnarowski, are making Kristaps Porzingis their primary target with regard to a trade for All-Star point guard, Kyrie Irving.
And why wouldn't they?
Kevin Love is the Cavaliers' version of Porzingis, albeit with less defensive upside. Porzingis would be the young, cheap stretch-four the Cavaliers could use to chip away at the Golden State Warriors if they meet again in the Finals.
At what cost?
Porzingis is still on his rookie deal, whereas Irving has a hefty contract to come to terms with.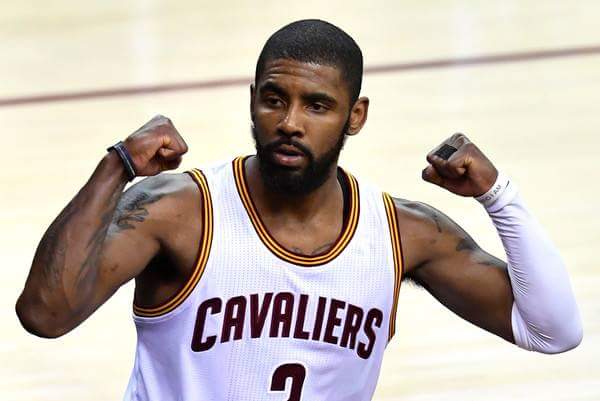 Carmelo Anthony reportedly doesn't want to be traded to Cleveland, otherwise, the deal would have happened already most likely. The only other player on the Knicks' roster that could help them absorb Irving's deal without going over the salary tax would be Joakim Noah, and there haven't been any reports of movement on those lines. Noah is coming off a career-worst year and season-ending surgery. His value is close to nothing.
The package would essentially be Porzingis for Irving, considering the Cavaliers would likely end up buying out Noah.
Likelihood of a trade
Seeing as there hasn't been much traction on a coming deal, this will likely remain an overly dramatized rumor. Irving is an All-Star point guard and a champion, so the Cavaliers would require much more than a simple Porzingis-Noah package deal.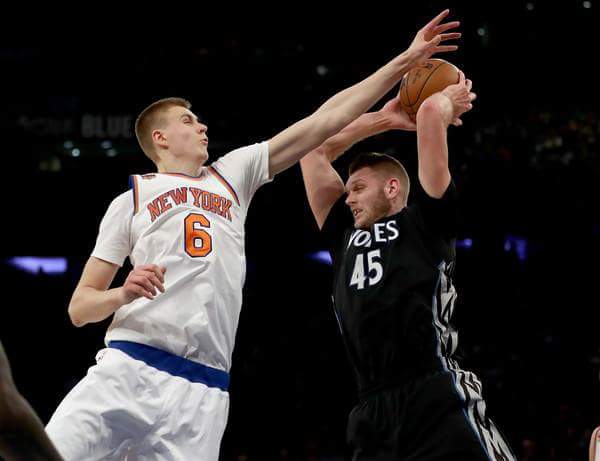 Though Porzingis brought some drama with his exit interviews earlier this summer, the Knicks have made it clear they don't intend on trading him anytime soon. The closest they came to ridding themselves of the "unicorn" was while Phil Jackson still had the reigns of the front office. That is no longer the case, however, and Porzingis seems to be the cornerstone of the franchise rebuild.
The third-year forward has plenty of upside in his young career, and the Cavaliers most definitely see that. This situation is essentially a way for the Cavaliers to reconstruct a roster that looks like it's heading down the wrong path, to begin with, but the Knicks aren't going to give up their future star that easily.