 LeBron James scored a season-high 57 points for the Cleveland Cavaliers in a massive road victory against the Washington Wizards Friday night. James' 57 is the highest scored by any NBA player in this young 2017-18 season, and ties a franchise record that was set by former Cavalier Kyrie Irving in an overtime victory for Cleveland in March of 2015 against the San Antonio Spurs.
The 57 points scored by James is the second best of his career, behind the 61 points that he scored when with the Miami Heat in March of 2014 against the Charlotte Bobcats. The point total, however, is James' best of his career as a member of the Cavaliers, topping the 56 that he scored in March of 2005 against the Toronto Raptors.
James had a strong first-half of the game, scoring 24 points in this high scoring affair, where the Cavaliers went into halftime with a 74 to 66 lead over Washington. James then turned his play up a notch in the second half, taking advantage of the game and scoring a monstrous 33 points. James also grabbed 11 rebounds and dished seven assists in his stellar performance.
The legendary night also pairs with a night of history for James, where he became the seventh player in NBA history to score 29,000 points for his career. James enters the record books as the youngest player to do so at 32-years-old.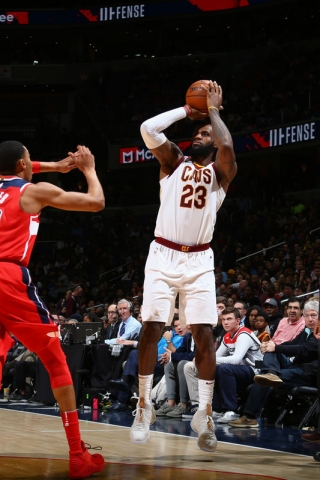 Struggling Cavaliers
Not only was James' performance one that shook the basketball world, but it provides a major wakeup call for the Cavaliers, who have struggled massively in this early part of the season. Entering the game, Cleveland sat at a 3-5 record, having lost four games in a row to the Brooklyn Nets, New Orleans Pelicans, New York Knicks, and Indiana Pacers. Their fifth loss came in their third game of the season against the Orlando Magic.
The Cavaliers struggles may be attributed to inconsistency with their rotations, as they have utilized five different starting lineups this season. The loss of Irving left them without a star point guard until Isaiah Thomas returns, and the current replacement Derrick Rose also missed some time. Additionally, players like Tristan Thompson, J.R. Smith, and Dwyane Wade have shifted through the starting lineup.
That said, James has been putting up stellar stats, even though his team is struggling. James came into Friday night averaging 25.6 points, 8.9 points, and seven points per game.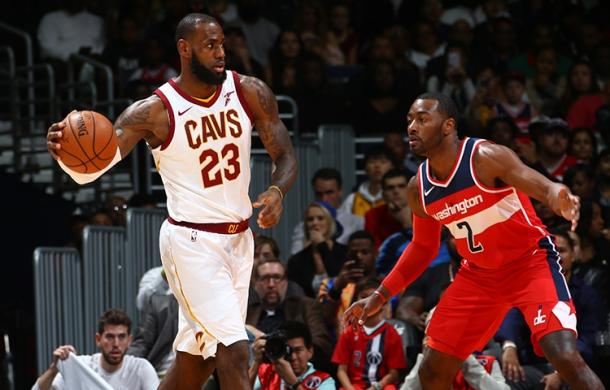 The Cavaliers will look to use the momentum of this win to regain their position atop the Eastern Conference on Sunday afternoon against the Atlanta Hawks.